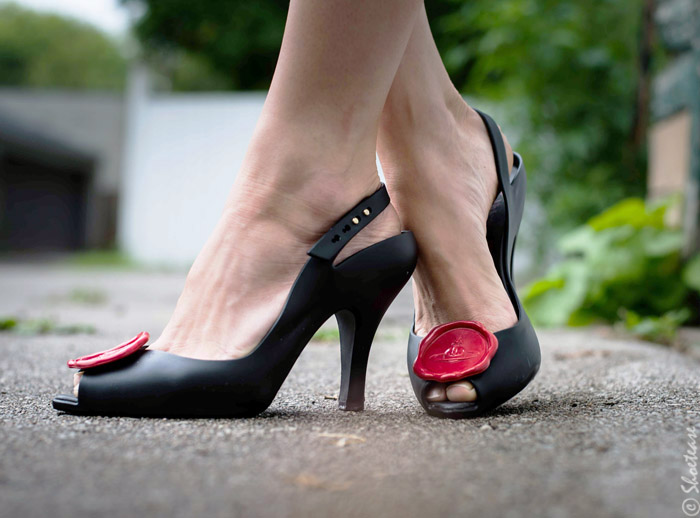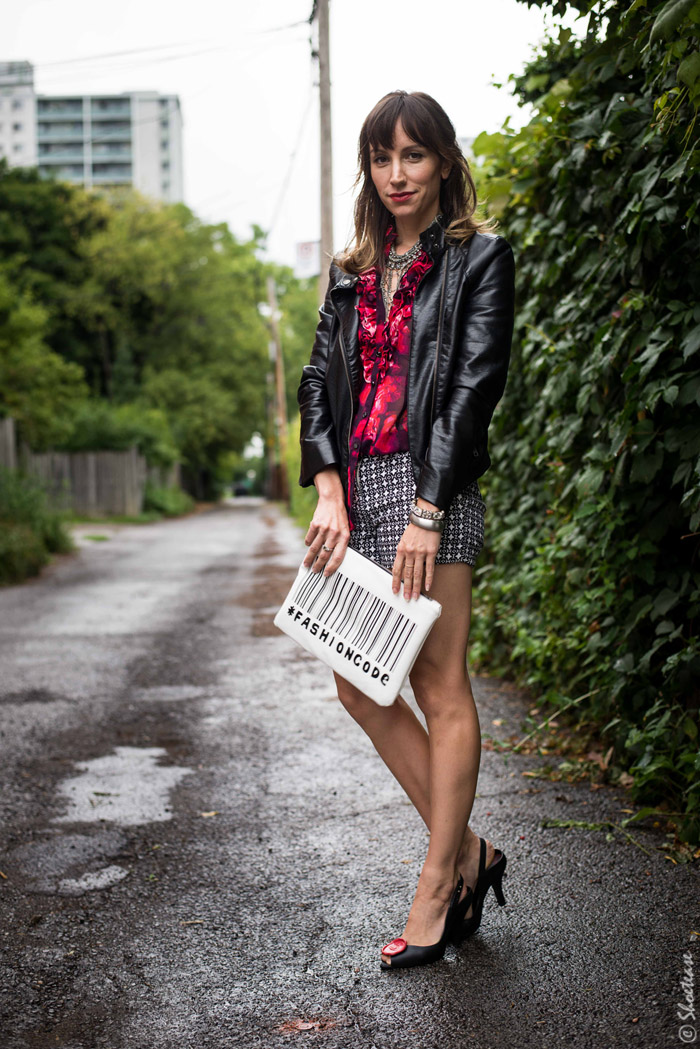 Often even pretty shoes get forgotten at the back of shoe closets, which has been the case with my Vivienne Westwood for Melissa footwear high heels. They're sleek, quirky (that's an old school red wax seal right above the toes!) & comfortable, so I wonder why the heck I don't bring them out as much as I should. Maybe I have too many shoes, who knows?!
These shoes are actually made of plastic, are fabulously waterproof & smell like strawberries. Yep, you heard right, these shoes are scented! And even after 3 years of purchase, they still smell terrific. Ah, the benefits of Melissa plastic shoes!!
Now they don't sell this exact model anymore, but you can find these amazing mirror heart Westwood for Melissa sling-backs on the same "Lady Dragon" base & this tortoise bow version, updated for Fall 2014.
I've styled them with a Zara bar code clutch, Joe Fresh moto jacket + diamond print shorts, L'Wren Scott for Banana Republic blouse & BR crystal barcelet. The The necklace is from Winners.
Photography by HZD Photography