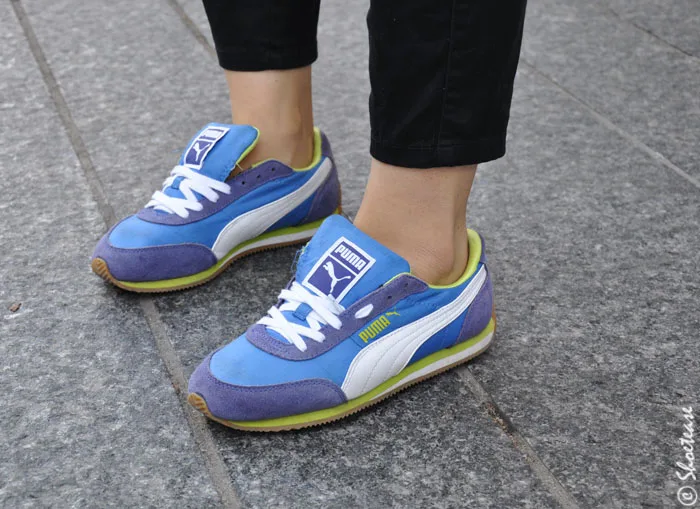 Purple, blue & lime green Women's Puma sneaks
Toronto street style shoes spotted in the city: bright & original fashion sneakers. All styled with fun pants or blue jeans, which seems to be the TO pant pairing of choice! These toronto shoes show that we like both comfort & style when it comes to our footwear. And possibly while we run around frantically doing our last minute holiday shopping!
Check out the styles I snapped in this Canadian city, below.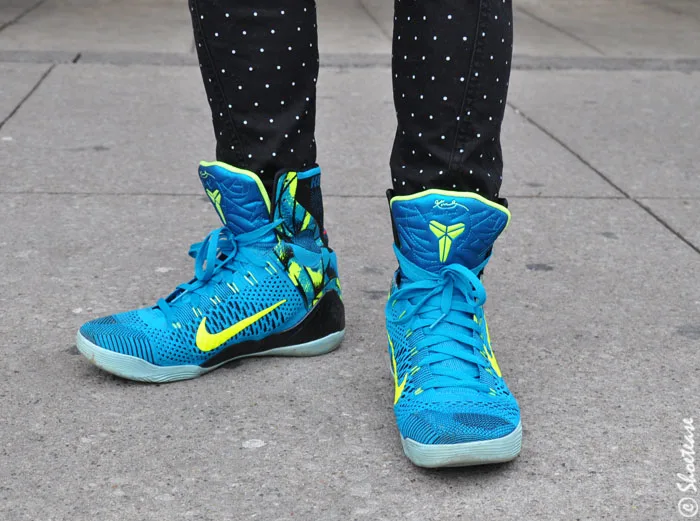 Bright turquoise & neon yellow high top Nikes paired with polka dotted pants. Did I mention these were worn by a very fashionable & daring man? Definitely taking style notes on this polka-dot pants + kick pairing!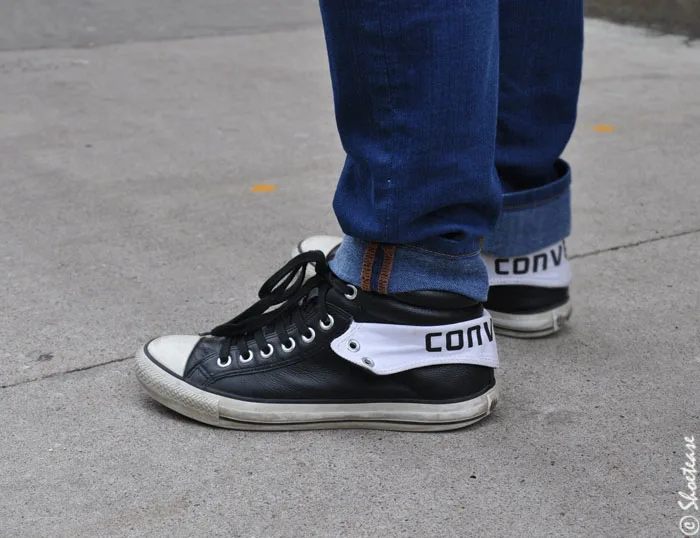 Even though I'm not a Chuck Taylor girl myself, I quite like it when the designers get a little creative with their most popular casual style! I'm very much drawn to these black leather Converse with quilted shaft & branded canvas foldover. You know, just in case you weren't sure what brand designed them 😉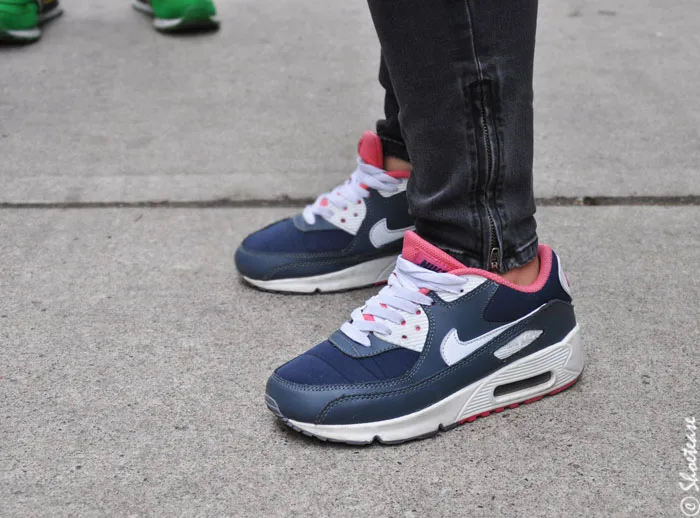 I'll never tire of Nike's Air Max, especially not in a trendy navy blue & pink colorway! Also doesn't hurt that these shoes last forever and provide comfort & stylish sporty style in one. Much more than a simple lifestyle sneaker. I pin a lot of them on my sneaker inspiration Pinterest board!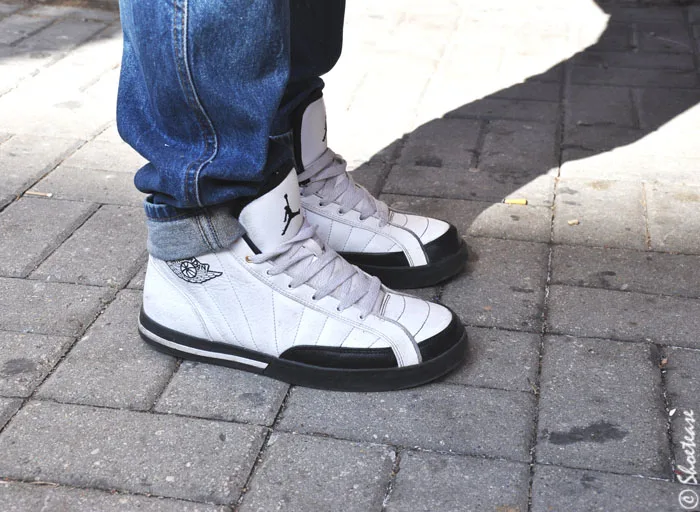 These black & white Jordans are a great alternative sneaker choice for men & provide a less sporty, just-went-to-the-gym-look look than the ubiquitous men's Nike styles.
Love colorful sneakers? Apparently T-dot downtown folks do too! See these amazingly bright New Balance street style sneakers I spotted on the street last month!
Shop Toronto Street Style Inspired Sneakers:

xo
Cristina M.
Cristina is the chief editor, fashion & shoe expert here at ShoeTease. As a seasoned stylist and women's fashion & shoe designer, she boasts over 20 years of experience in the fashion industry. She loves crafting effortless outfits for ladies both online and off and believes that styling advice should be accessible to everyone. Whether you're a styling pro or just starting out, Cristina's here to guide you on your fashion journey! Learn more.