This post was most recently updated on January 11th, 2015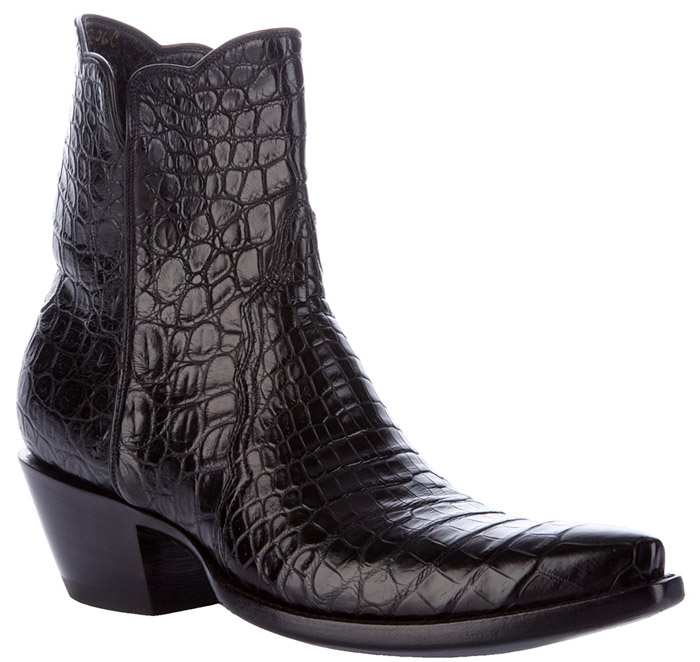 When I think of what the most expensive women's shoe presently available in retail stores would look like, I envision diamond dust-encrusted Stuart Weitzman sandals, a spectacular pair of 24 Carat Giuseppe Zanotti studded wedges, or lust-worthy, truly unique, Christian Louboutin pumps. I think most of us would. But no, the priciest retailing shoes are not heels, are anything but feminine & quite frankly, don't even look like women's shoes at all. What you are gazing upon are Western-style crocodile leather (hence the price) "Stallion" ankle boots from Marion Heinrich. There are so many pricey shoes out there, such as these, these & these that I would looove to fling some serious cash at. The atrocity, above? Not so much.
I'd say these fit into a Freak Shoes post rather nicely. Even if they didn't retail for $6,111.61 US. Oh & don't get too excited, but they are available a vast array of colours.
That is all.
xo Cristina
Photo Credit: farfetch.com