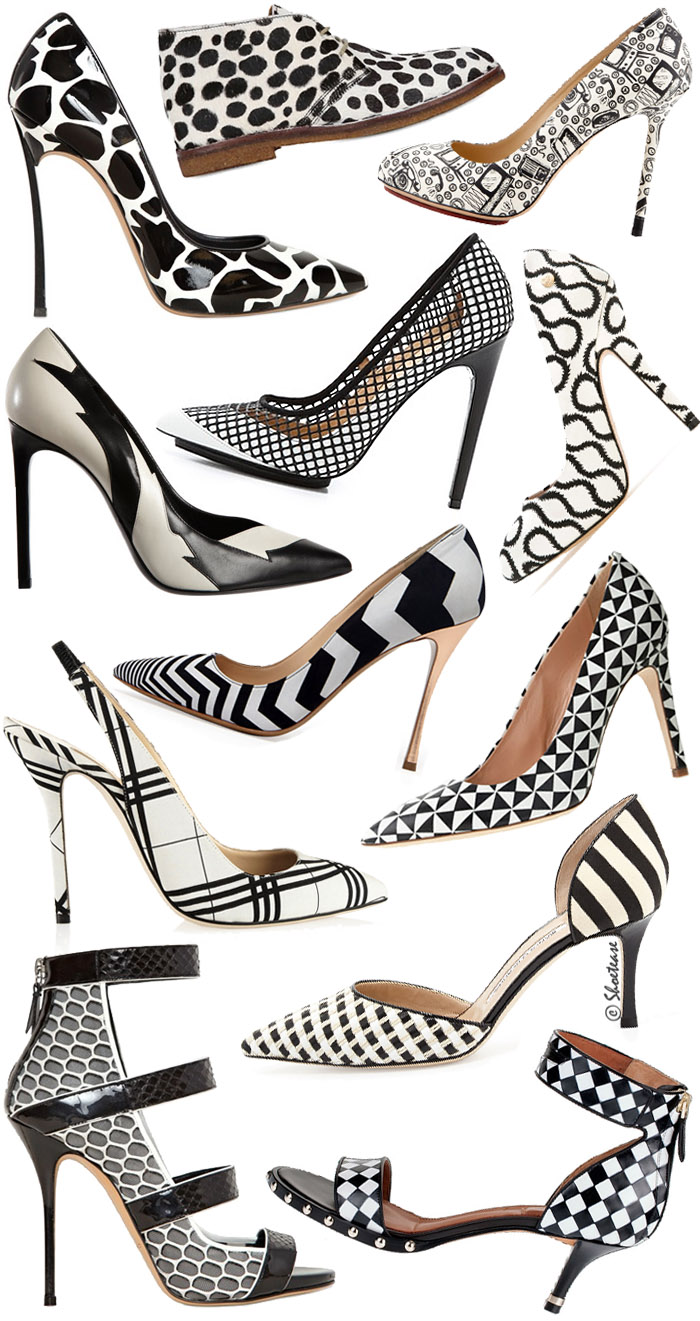 Top to Bottom: Chiara Ferragni, Charlotte Olympia, Casadei, LAMB, Vivienne Westwood, Saint Laurent, Nicholas Kirkwood, J.Crew, Oscar de la Renta, Casadei, Manolo Blahnik, Givenchy
There's just no stopping the black & white shoe trend. I blogged about them here, here & here, past seasons and they were all fabulous! This time around, we're looking at all-over monochromatic patterns, including, but definitely not limited to: herringbone, polka-dots, checks & animal prints. From designer high-heels & flats to more budget-friendly alternatives, there is just no getting past the lovely graphic print shoe trend continuing into the Spring 2014 season! Problem is…which one to pick?!
Designer Black & White Patterned Styles

Under $300 Black & White Pattern Shoe Styles

xo Cristina M.