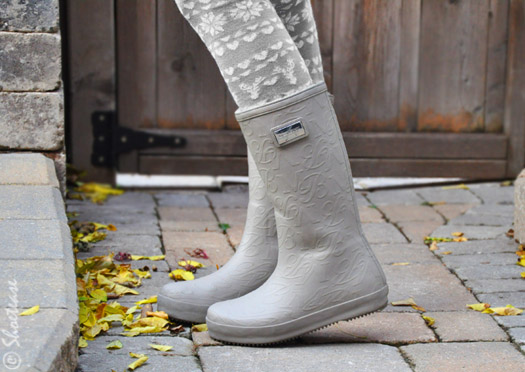 Boots – MoovBoot "Le Signature" Tall in gunmetal grey, Socks- H&M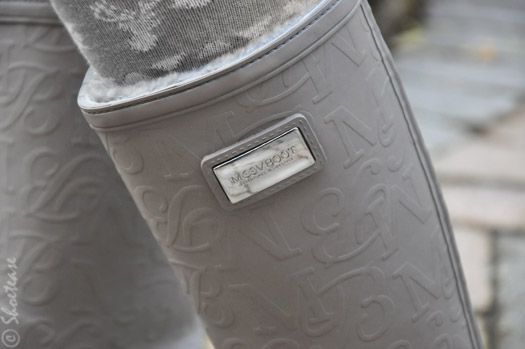 Since the MoovCulture folk gifted me with a pair of their luxurious "Le Signature" MoovBoot grey boots, I've had a hard time imagining what my fall/winter footwear life was like without them! Finished with natural rubber to act as a rainboot, but fabulously insulated with Australian merino, MoovBoots are the no brainer go-to funky winter boots that will quirk-up any outfit.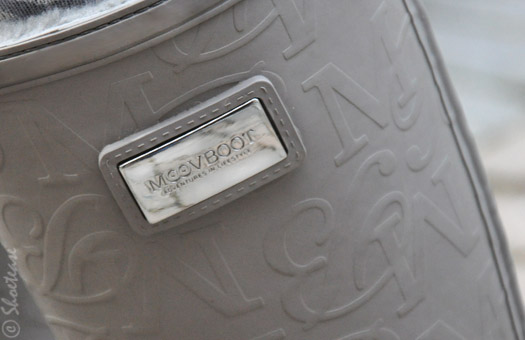 Seriously, people, there are boots & then there are MoovBoots. These are so comfortable & lush that you might even prefer to wear them sock-less. Which is really not a problem with the washable insole to prevent any sort of gym bag stink! And unlike other rainboot brands (that sell fashionably useless sock inserts & shall, of course, remain nameless!), they won't crack in the dire cold. I live in Canada, so this can be construed as somewhat of an essential feature!
Ah, form & efficient function; what more could you ask for in a luxury winter boot? Lots of colors & styles available for grabs pretty much worldwide at the MoovBoot store!
Oh, and Canadians, did I mention you could win a pair of your very own MoovBoots by entering the "Canada Snow Contest"?
xo Cristina M.