It's kind of nice to pop on a fedora rather than the everyday keep-my-head-warm tuque. Too bad they're just not as warm! Maybe they should make similar hats with ear-warmers? Actually, they do. And they are none too stylish, let me tell you. I dare you to Google search 'em!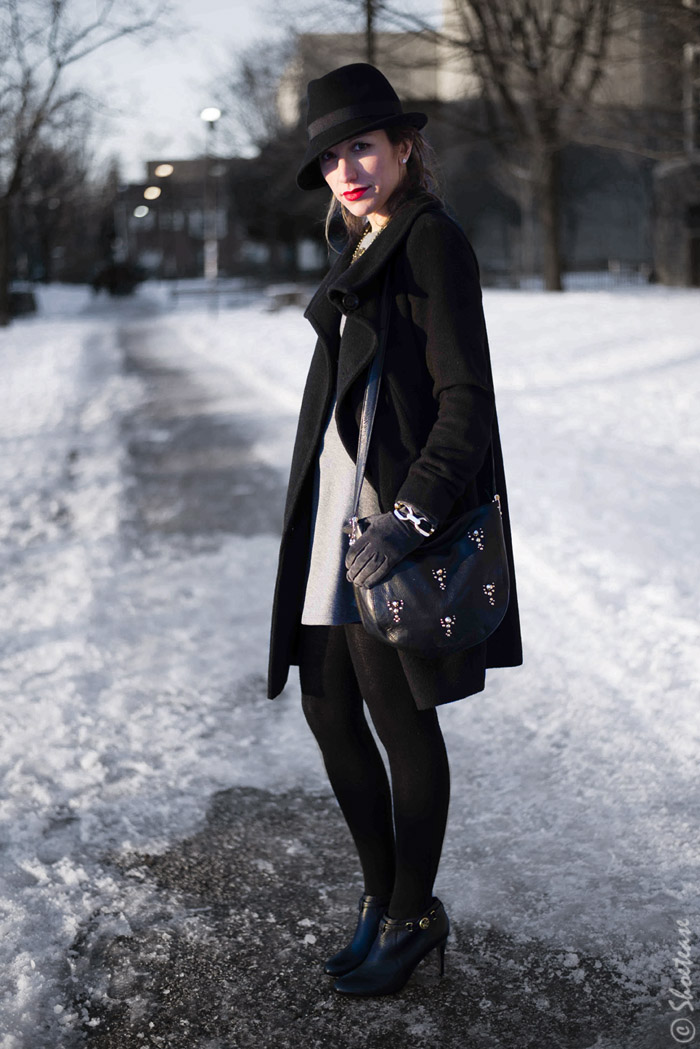 I got my fedora from TownShoes in Toronto a couple of years ago. I bought two to be honest, as the first one sadly vanished during a brain fart on the subway. A couple trips to the TTC lost and found, but my hat never surfaced. Hope whomever has it enjoys it as much as I do! Or did. I love it's sturdiness & how the rim 'waves' on one side at the front. . I scored these Coach "Salene" ankle boots from Saks Off Fifth in the States at great price. They have the perfect size heel & the leather quality is amazing! I'm not a huge fan of logos, but I quite like the gold hardware on these as the branding is understated. You can find them at 6pm in sand & camel-coloured suede for 40%off. Steve Madden actually makes a very similar pair, for $55. A pretty good steal if you can find them in your size!
PHOTOS by: HZD PHOTOGRAPHY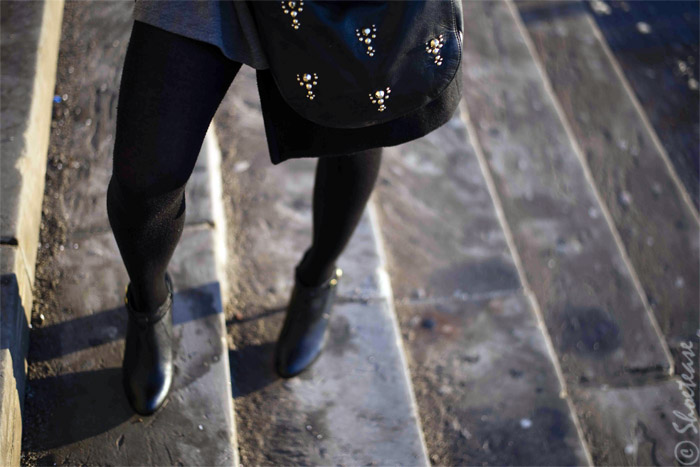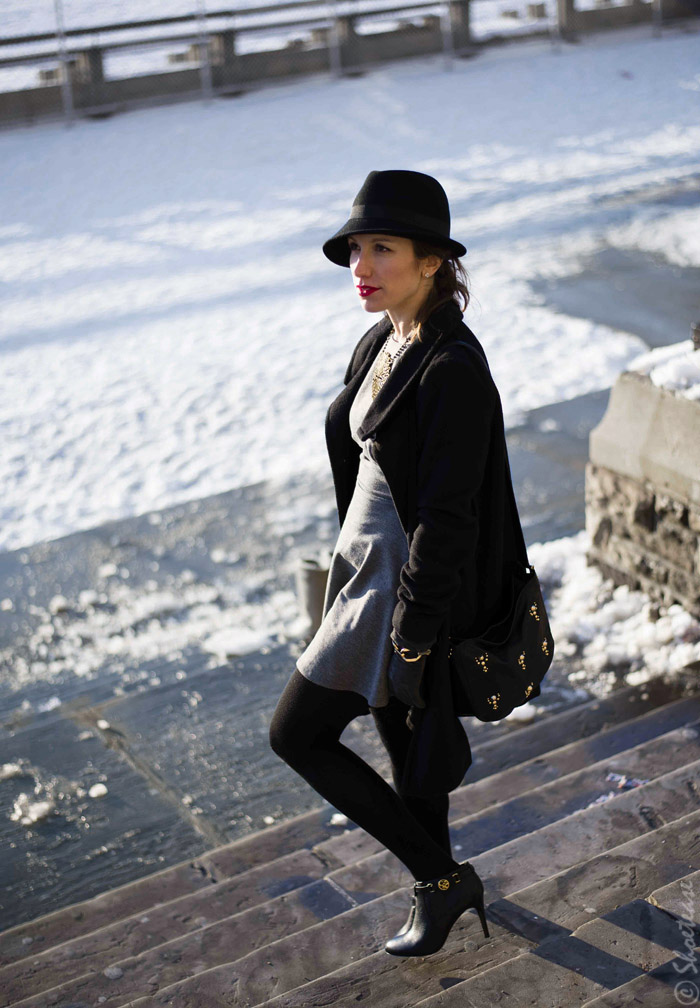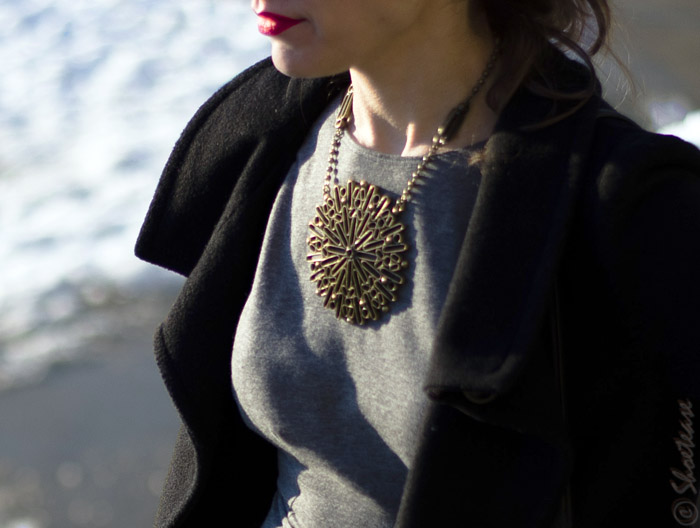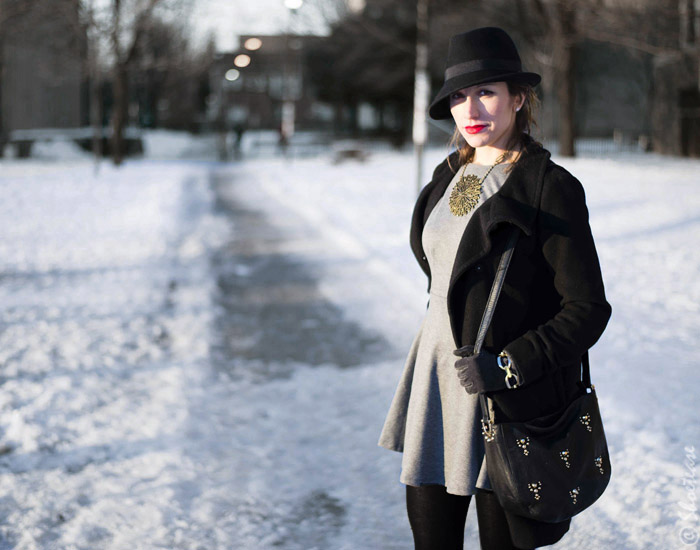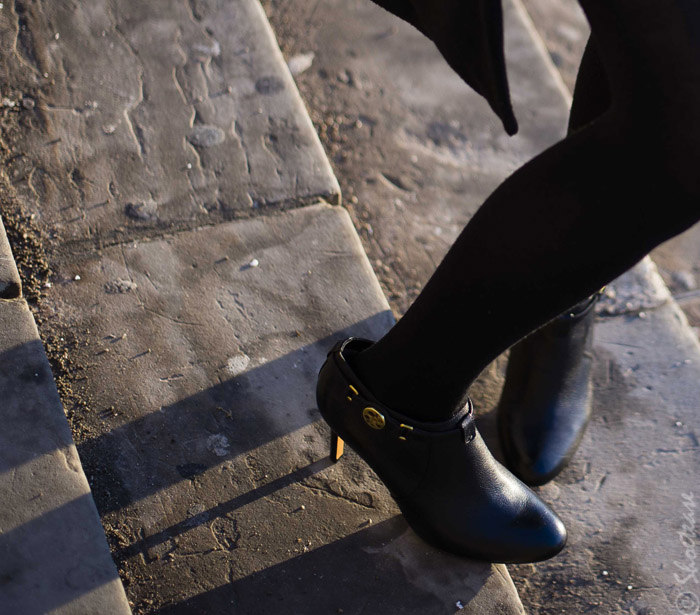 Skater Dress: American Apparel. Fedora Hat: old (similar here + here). Ankle Boots: Coach (similar + love these). Studded Bag: Juicy Couture on sale! Coat: Gap, old. Chain Bracelet: vintage, similar. Metal Necklace: Banana Republic, old (love this). Suede Gloves: H&M, old, similar. Earrings: similar.
xo ShoeTease