I've opted for more everyday shoes as of late (well, aside from these frilly numbers & a couple of these new-in for Spring). But all it takes is one smashing pair — styled with a studded western belt, no less — to break the understated monotony, right? 😉
---
Hula Girl Floral Heels & Studded Western Belt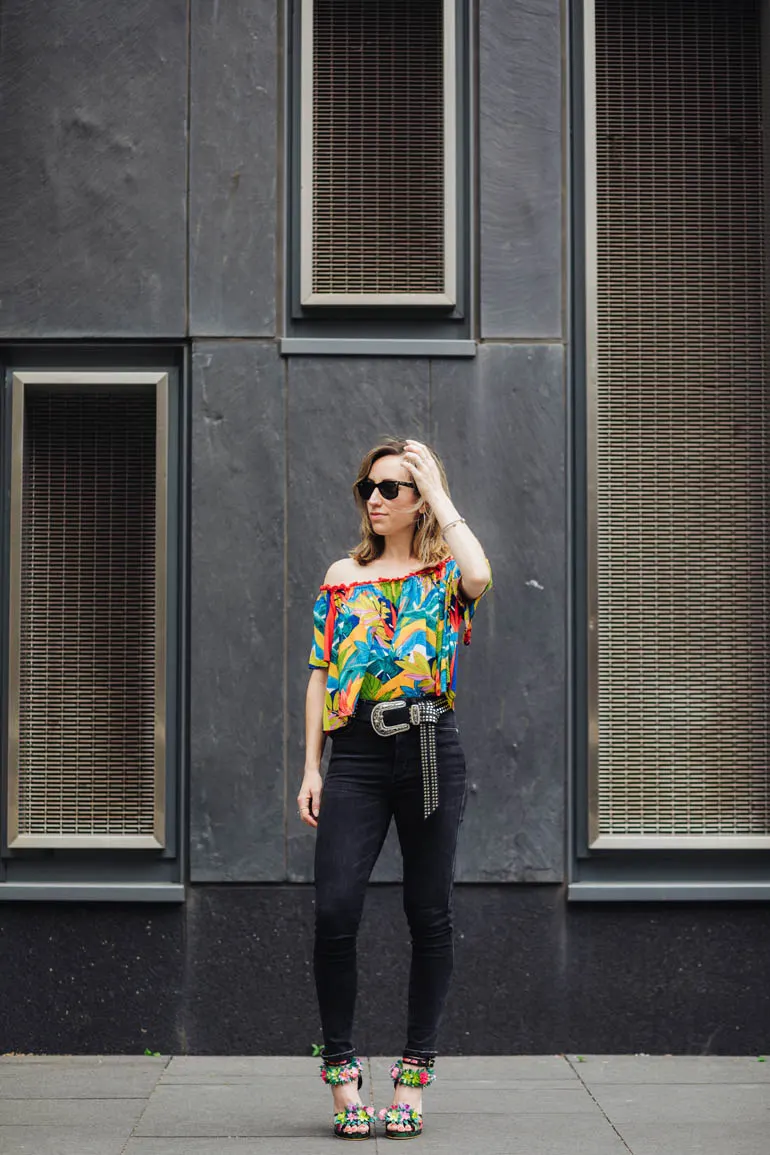 This is my first pair of Irregular Choice shoes, ever. Even though I would say that 95% of them are not my style, I find 100% of them fascinating. From the UK (the land of the quirky shoe), all designs are over-the-top from inside & out, yet created so well that all the crazy embellishments, patterns & shapes somehow work seamlessly (not literally!) together.
I'm a fan of fake flowers, so I was totally drawn to these nutsy Hono Lulu sandals with their Hula girl heels & flower-bedazzled statement uppers. And on days that I might think them to be too much of statement, I can always unclip the floral strap at the top. And I dunno, maybe wear it as a bracelet?!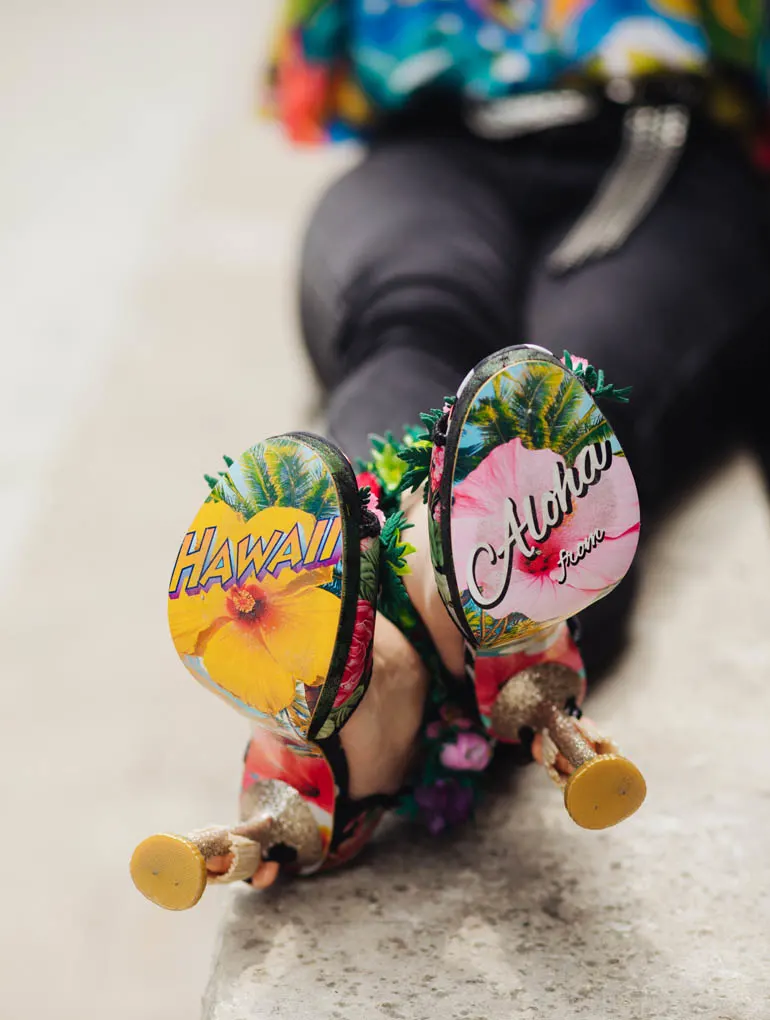 Another reason I haven't owned any prior to these is that they tend to fit very wide, so my terribly narrow feet usually swim in them. These aren't too bad, but I definitely need a insole to keep the front of my feet from slipping.
Irregular Choice's shoes are so extra, that not only are their insoles a mix of patterntastic fabrics, but their outsoles can't be outdone either. I mean just LOOK at the bottoms of these! No shoe part was left unturned!
Speaking of statement accessories, whatcha think of this studded & sparkly western belt that I co-designed with BRAVE leather here in Toronto?
I even got to add many of the studs by hand, so it was a real labor of love! The buckle & stud details are from bella Italia, but this western belt — as all BRAVE Leather products — are made in their shop in Toronto, Canada.
If you love it as much as I do you, can enter my contest over on Instagram to win one of your own, or head on over to BRAVE Leather's website & order your belt here. If you love the Hono Lulu shoes, you can find them at this retailer as well as this one.
Of course, I couldn't help but add my favourite tropical print off-the-shoulder top to take the look even more over-the-top 😉
So what's your take on statement accessories? Yay or Nay?
xo Cristina