This post was most recently updated on January 14th, 2015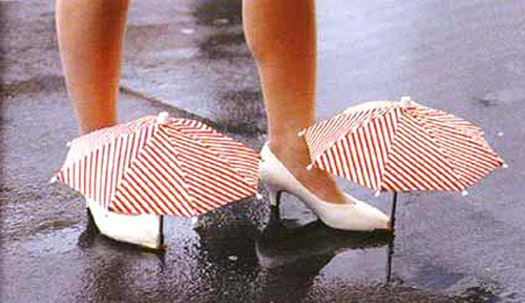 How to Rainproof your Heels
If you've been anywhere near Toronto, Ontario this fall, you've probably been unimpressed by the amount of rain we've been getting. Like me, I'm sure most of you ladies aren't too keen on wearing your sexy high heels in the pouring rain, or having to switch in & out of rainboots, which is such a pain!
Luckily for us stuck in fall downpours, there is hope, and stylish hope at that, with these two fabulous heel rainproofing solutions!
Swims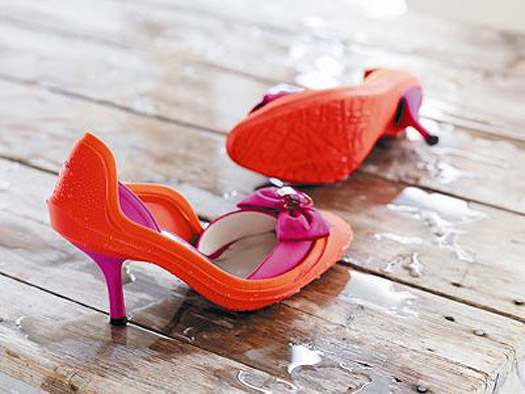 The Scandinavians can't seem to falter in terms of product design. The Swims brand has designed pump & ankle boot galoshes, including some for heels that are rather remarkable! They come in a variety of colors, for different shoe types for both men & women. You can purchase the galoshes & other rainproof footwear at the Swims Store & other retailers.
Shuella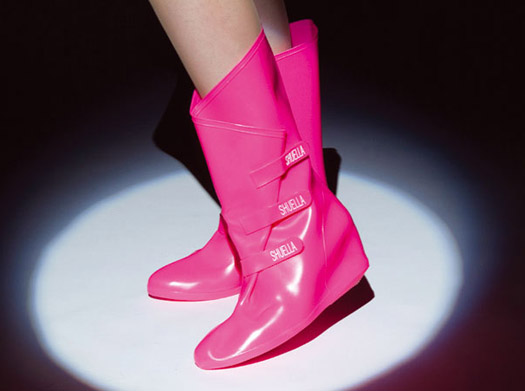 Becoming increasingly popular are Shuella's high heel covers, for those who want complete protection from the rain's potential damage. Cute & quirky, these will work with any stilettos & heels, even boots, for maximum water isolation. They come with their own little waterproof pouch too, so it makes storing them in your bag much easier! Grab 'em at Shuella's online shop in bright & muted colors for $49.95 US.
The above two options are a much more interesting alternative than placing plastic bags on your shoes. And yes, I admit to having done that in the past myself… Hope I answered your questions on how to rainproof your heels this fall!
Photo Credits: FunontheNet.com, Shuella, Fraiiling
xo ShoeTease