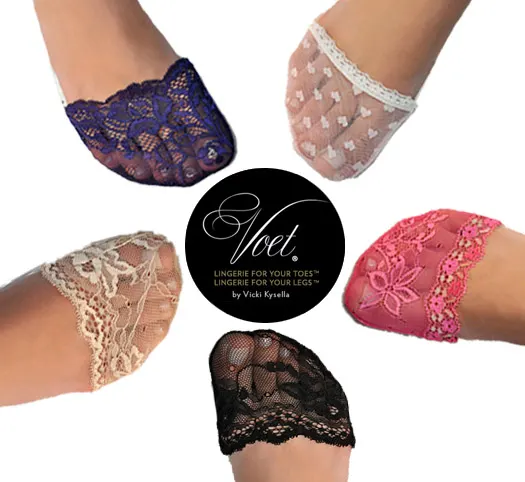 We've seen a lot of shoe accessories that adorn footwear, but here's a great find that will change the style of your shoes without covering up or changing their exterior look!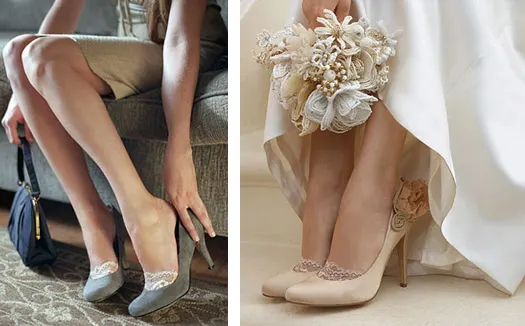 Voet Hosiery's flirty lace lingerie-inspired toes & leg bandeaux give a sexy je ne sais quoi to your peep-toes, pumps, flats & boots, all without breaking the bank! By adding lingerie looks to my shoes, my boring, rarely worn basic pumps & boots have been given a second chance with a fresh new look. So thank you Voet for sending me the lace-love & allowing me to discover them for myself! I'm loving how the "toes" give a higher rise to my pumps' vamps, making them oh-so on trend (if you didn't know, toe cleavage is on its way out, thanks to Miu Miu's Fall 2011 collection).
Available in different colors & lace designs, easily layered on top of tights, leggings & under wooly & patterned socks, there is endless fun to be had!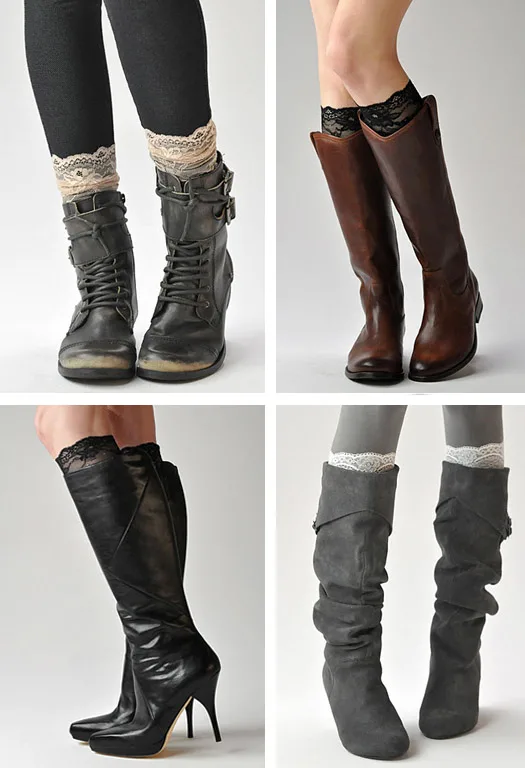 Get your lingerie toes & leg bandeaux from $15-$18 US to add some pretty to your legs & feet!
xo ShoeTease
Cristina is the chief editor, fashion & shoe expert here at ShoeTease. As a seasoned stylist and women's fashion & shoe designer, she boasts over 20 years of experience in the fashion industry. She loves crafting effortless outfits for ladies both online and off and believes that styling advice should be accessible to everyone. Whether you're a styling pro or just starting out, Cristina's here to guide you on your fashion journey! Learn more.