This post was most recently updated on June 9th, 2015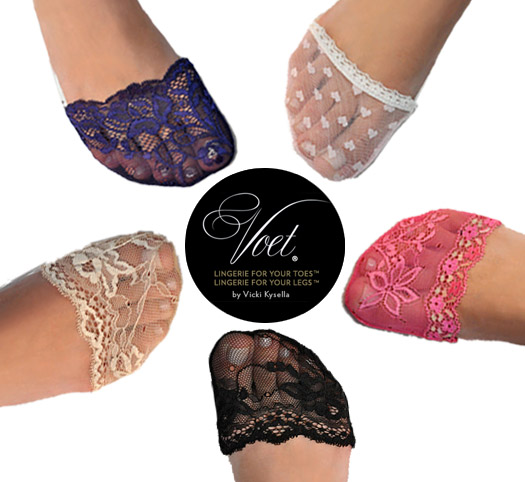 We've seen a lot of shoe accessories that adorn footwear, but here's a great find that will change the style of your shoes without covering up or changing their exterior look!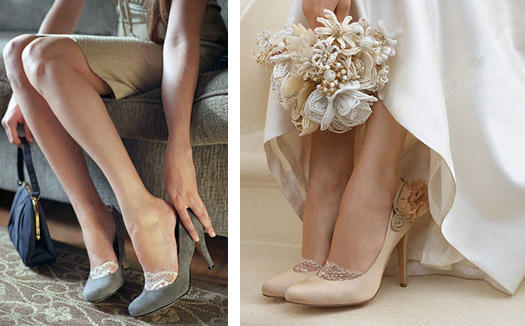 Voet Hosiery's flirty lace lingerie-inspired toes & leg bandeaux give a sexy je ne sais quoi to your peep-toes, pumps, flats & boots, all without breaking the bank! By adding lingerie looks to my shoes, my boring, rarely worn basic pumps & boots have been given a second chance with a fresh new look. So thank you Voet for sending me the lace-love & allowing me to discover them for myself! I'm loving how the "toes" give a higher rise to my pumps' vamps, making them oh-so on trend (if you didn't know, toe cleavage is on its way out, thanks to Miu Miu's Fall 2011 collection).
Available in different colors & lace designs, easily layered on top of tights, leggings & under wooly & patterned socks, there is endless fun to be had!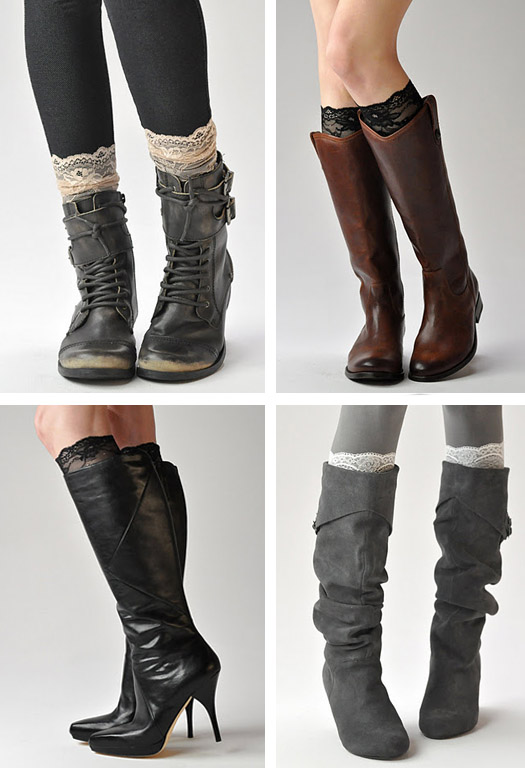 Get your lingerie toes & leg bandeaux from $15-$18 US to add some pretty to your legs & feet!
xo ShoeTease