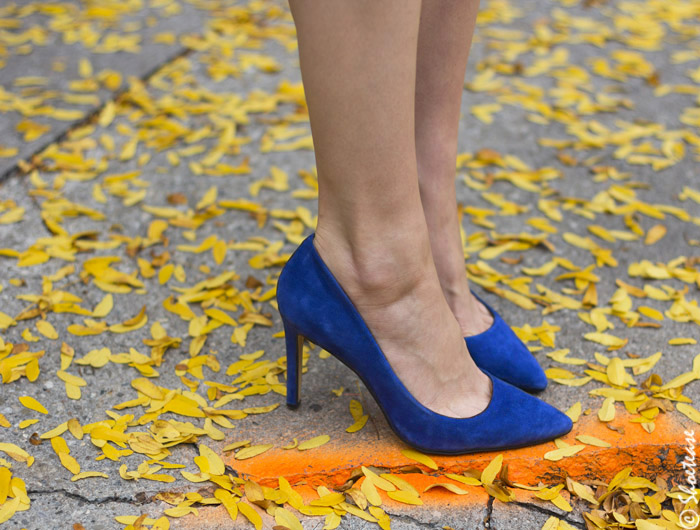 It's as if the moment the leaves start turning yellow, Torontonians cease to wear color. And what a shame that is, because bright bursts of colors are exactly what we need to perk ourselves up in the midst of the cooling temperatures. Why not copy the weather & at least wear some cool hues on your feet, such as cobalt blue shoes?! Toronto especially is a great city to adopt a Fall color philosophy. Why? Because you'll likely stand apart from the crowd, you know, if you're into that!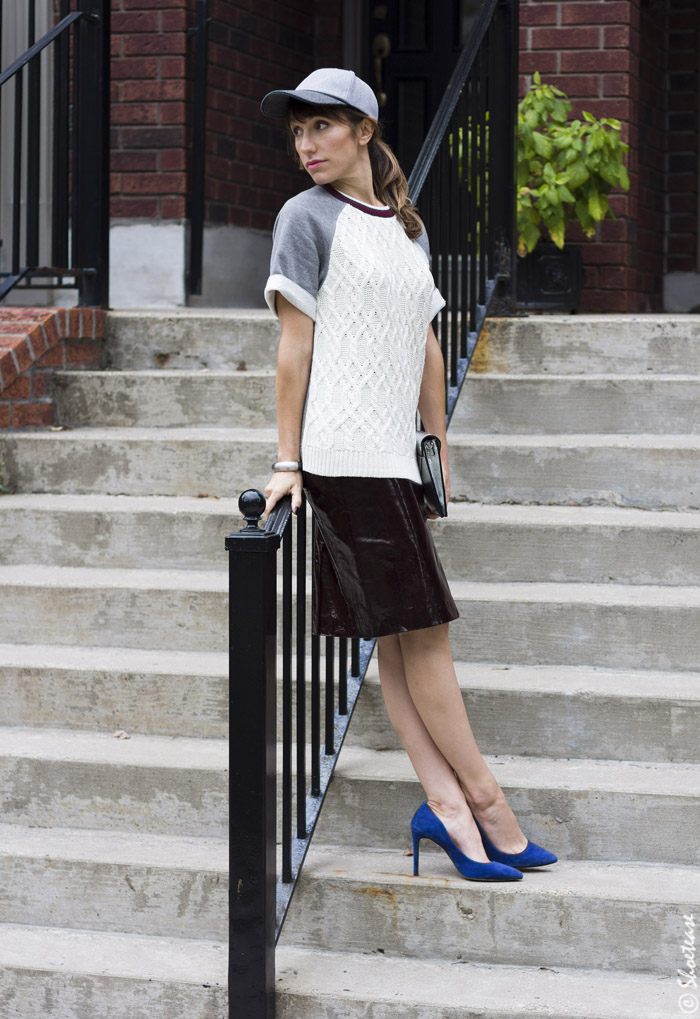 I just love bright blue pumps & ankle boots & any other accessory in that shade for that matter. And as they've been trending for a while now. Just take a look at a previous post about cobalt shoes. You've likely got a pair stashed in that shoe closet of yours that to throw on with the neutrals you're likely wearing as you read this!
Colorful shoes just give an energetic, positive boost to any outfit. If you're going for a bright blue hue, burgundy & muted wine tones are extremely complimentary to cobalt in particular. With the current outfit featured in the post, I've styled my high heel pumps from last year's BR collection with: a patent leather skirt from Loewe, cable knit/sweatshirt hybrid from Joe Fresh & my go-to 2-tone grey hat from Zara. I threw in a crushed metallic clutch for textural contrast, just because! If you're inspired by cobalt blue shoes & don't own a pair, check out some of my finds, below. Does this location look familiar to you? We shot this look with Leonard Chen's photographic skills right around the corner of Designer's Walk in the Yorkville/Annex area of Toronto.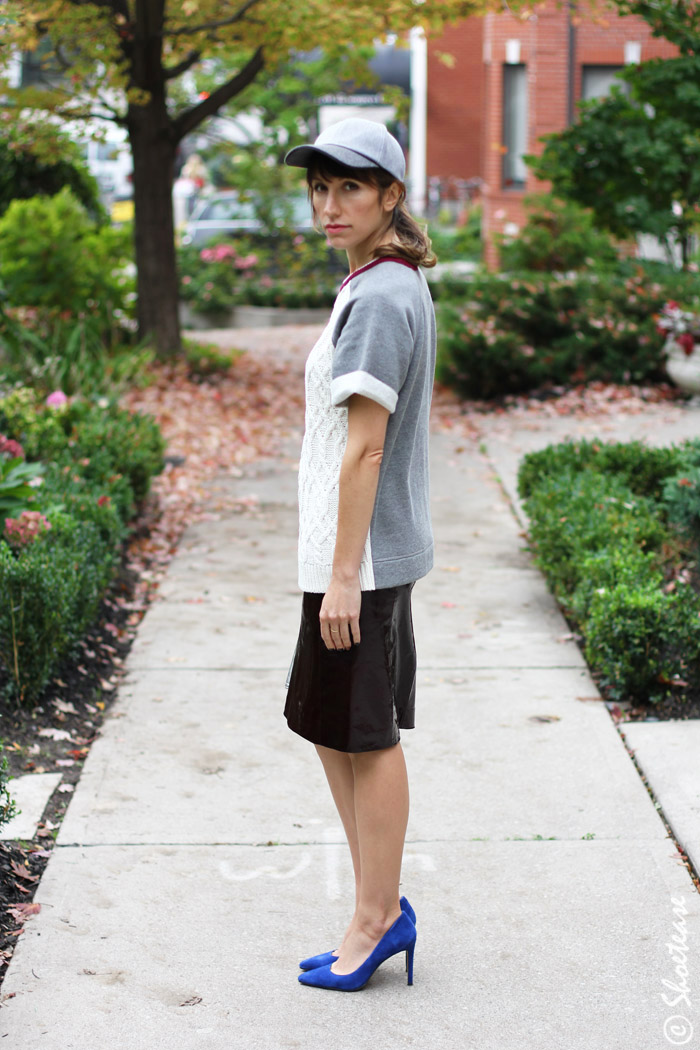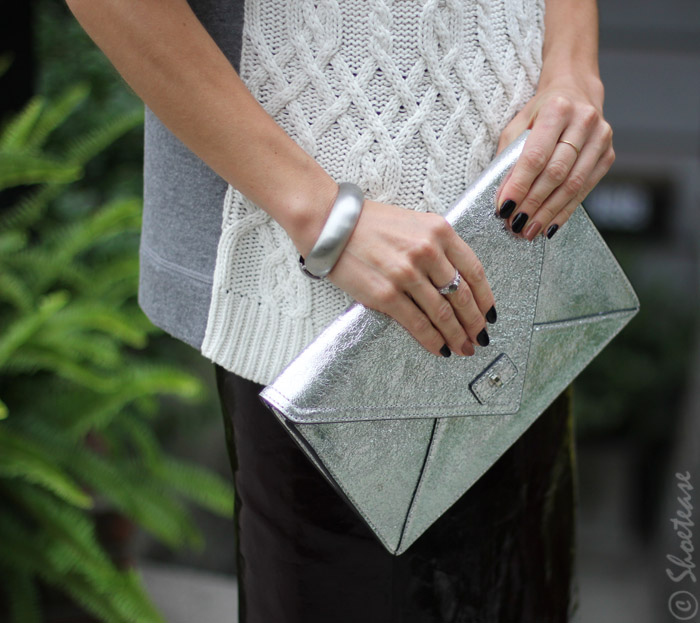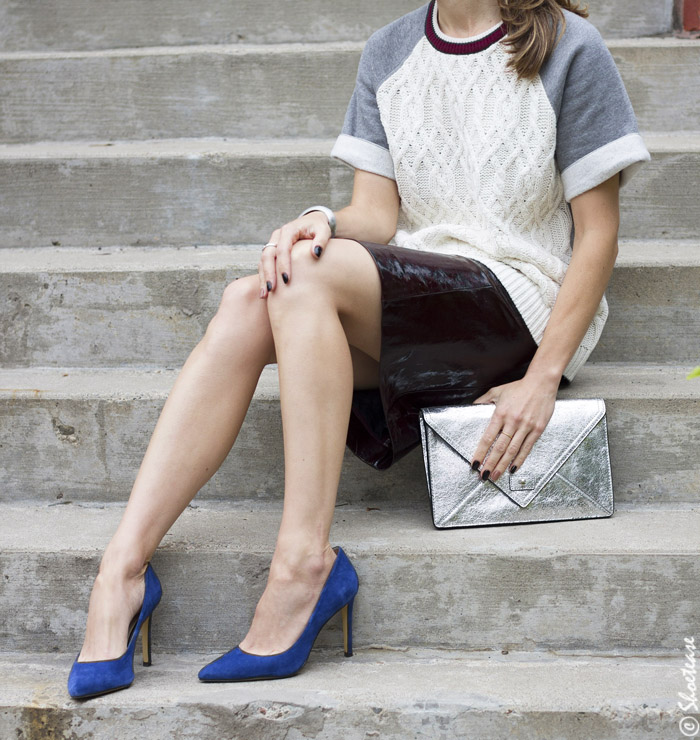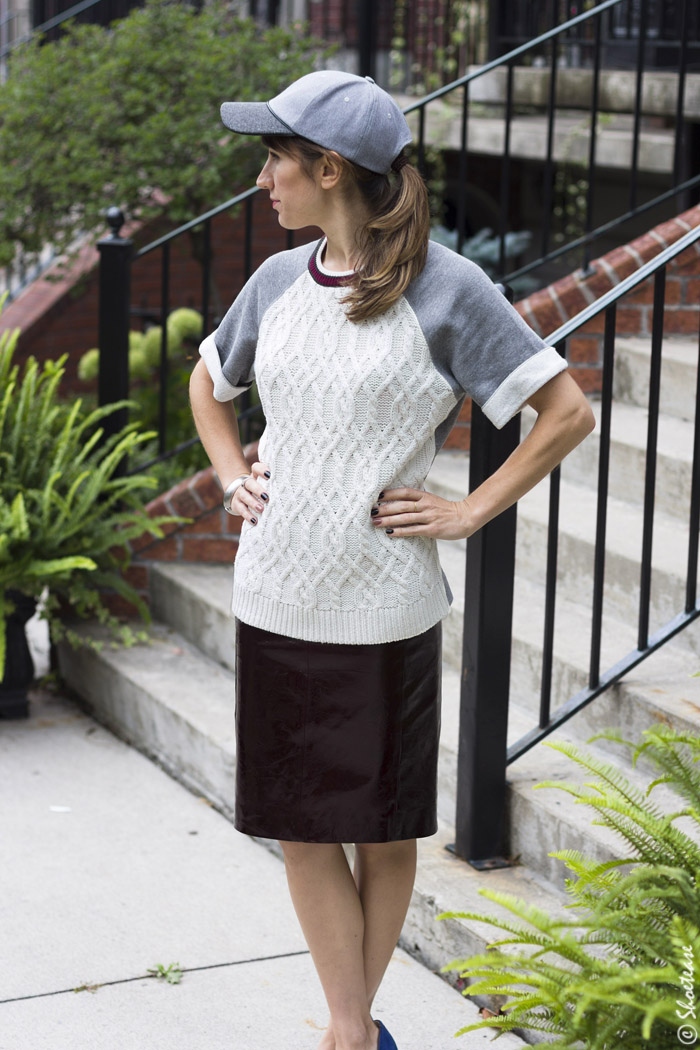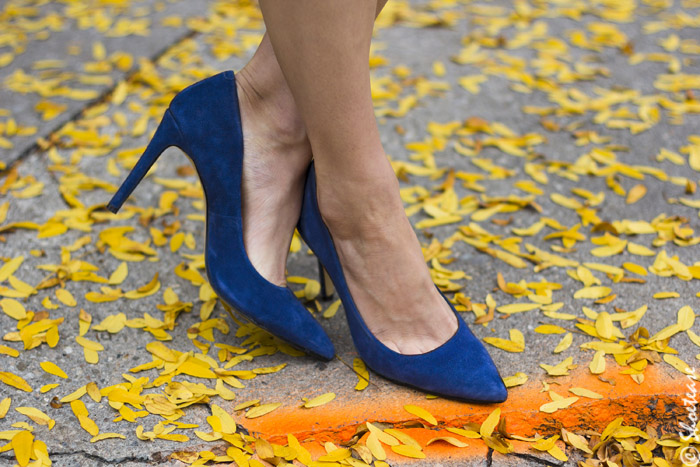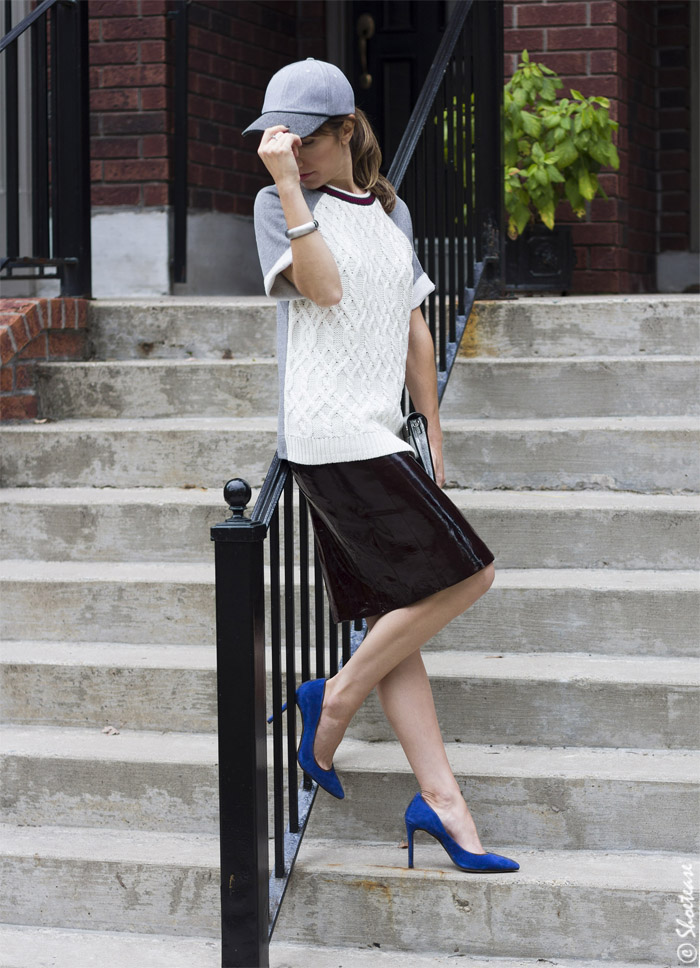 Blue Suede Shoes: Banana Republic // Baseball Tee: Joe Fresh // Burgundy Skirt: Loewe// Silver Clutch: Milly // Baseball Cap: Zara
xo Cristina M.