Although the main Island of Venice gets the most worldwide exposure, Burano Island off Venice is a picturesque, not to mention very Instaworthy dreamland. Filled with the most colorful houses in Italy, it's the happiest place my shoes have every taken me to!
Burano Island Off Venice has the most Colorful Houses in Italy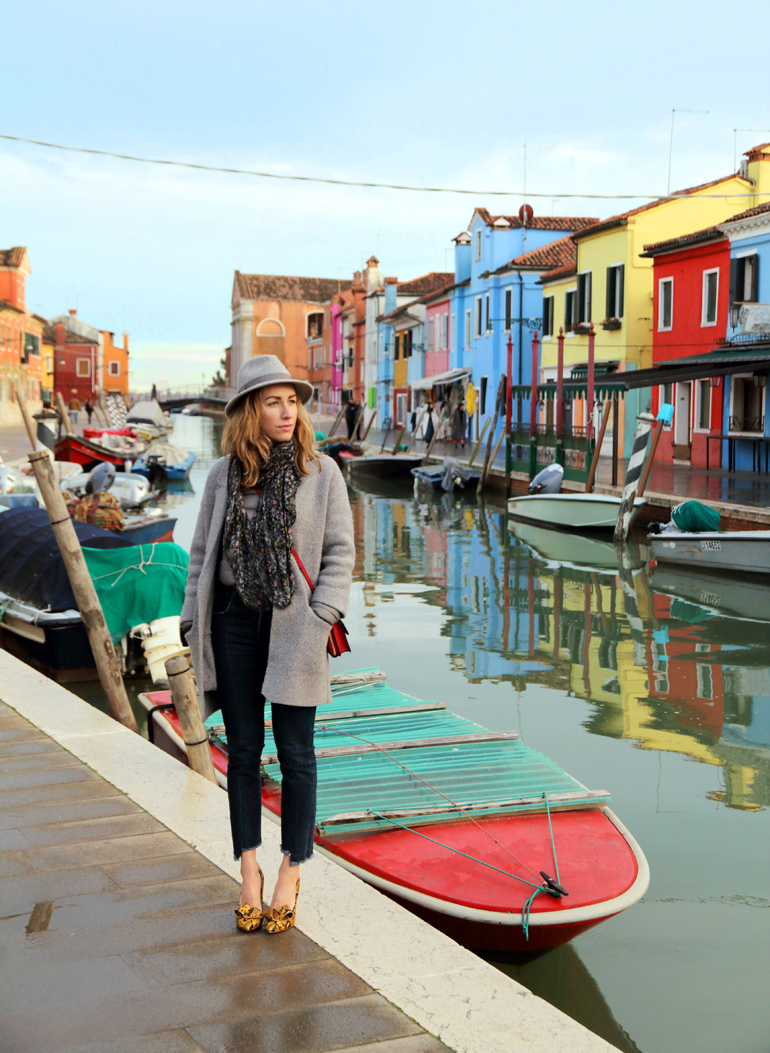 This was my fourth (or was it fifth?) visit to bella Venezia, and funny enough, I had always missed visiting one of the most notable Islands. Maybe it's because I wasn't blogging at the time or that social media wasn't as ubiquitous back then. Either way, I'm oh-so glad I came upon on it during my past trip to Italy. The colors convey such energy & child-like fascination — more so than Disney World! — and had me hooked as soon as we stepped foot from our vaporetto boat.
How to get to Burano from Venice
Getting to Burano is actually extremely simple. You can take the LN line vaporetto to Burano Island straight from Venice's Fondamente Nove stop. That's way North of the main Island. The ride might not be short (I remember it being around 35 minutes), but it will pass quickly as you'll get to set your eyes on gorgeous landscapes along the way.
6 Surprising Facts about Burano Island off Venice
Aside from its captivating rainbow homes, connecting bridges & lovely fishing boats secured near their owners' homes, Burano has an interesting story & even more engaging tidbits of fun facts.
Did you know that you won't find any of Burano's colorful homes painted the same color as the one next door? T
his and many of these facts were completely foreign to me — see what I did there?! 😉 -until my last visit! Here are some of my fave bits of info about this colorful, and quite frankly magical island!
Most of the houses in Burano are owned and lived in by Fisherman
Burano is actually a set of 4 islands that are connected by bridges
It's said that the fisherman began painting their homes in bright colors after having trouble locating their homes in the fog. However, no one really seems to know the exact reason why the houses were painted in bright colors!
The way the small houses get their colors is rather interesting. If a home owner wishes to paint it, they must receive permission from the government. The state will then tell them which colors they would be allowed to paint their home. I wonder if they use Pantone references? 😉
Apart from the brightly colored homes, Burano Island is historically known for their hand made lace. Because of the time consuming & costly process of making it by hand, few individuals actually partake
Burano Island is actually quite small. It takes just a few minutes to walk from one side to the other
12 Photos (+1 Video) that will Inspire a Trip to Burano Italy
Photography by: Gianni Ragazzi & ShoeTease
xo Cristina