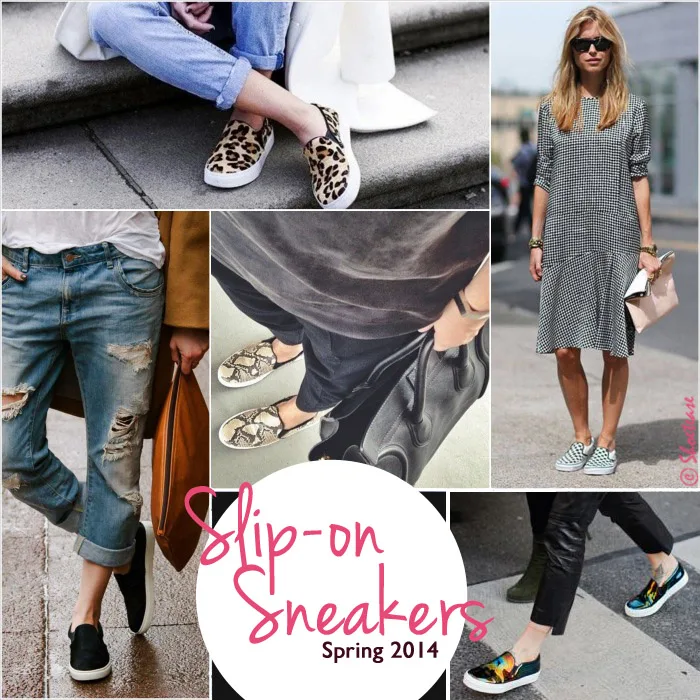 Stylish & comfortable sneakers? Yes, please! My favourite shoes trending this seasons are by far slip-on sneakers. Comfortable & classic, this no-lace-required sneaker has definitely exploded trend-wise for Spring 2014l! The fashion elite have been caught on city streets wearing these casual shoes & fashion bloggers worldwide can't stop raving about them (Canadian style bloggers have been especially keen!).
Vans, famous for their slip-on designs from the 90s, have revamped them in fun & colourful prints and other high street & luxury brands have a great variety of styles on sale as well. With a slightly chunkier outsole than the original design, you can find them made from a variety of materials & finishes, including textured snakeskin embossed leather, animal print pony hair, fun canvas prints & stripes. Below, you can find my top picks for this season's IT sneaker, along with my favourite high-end styles & their more frugal counterparts. I don't own a pair yet, but hope too soon, as I'm still searching for the perfect slip-on to fit my awfully narrow feet!
ShoeTease Tip: These sneakers don't just belong with pants! Style them with a flirty floral dress or maxi skirt, for a more relaxed look.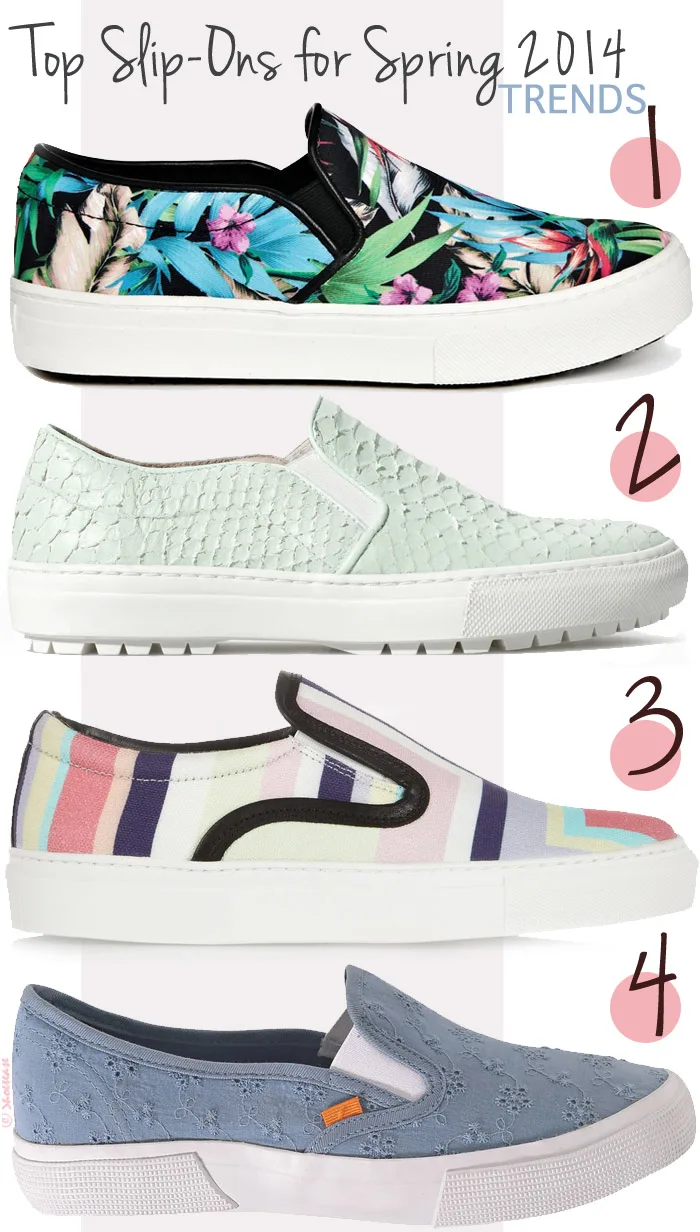 My top 4 sneaker designs of the season, with the floral "Mara" from Aldo (now on sale!), topping my list!
1) Aldo "Mara"- Tropical Print Canvas Upper: $49.00
2) Zara – Sea Foam Leather: $99.99
3) Mother of Pearl – Printed Canvas/Leather Trim: $370
4) Joe Fresh – Eyelet Canvas – $24
Designer Styles
Styles from $15-$140
xo Cristina M.
Photo Credit: pinterest.com, joefresh.com, aldoshoes.com, zara.com