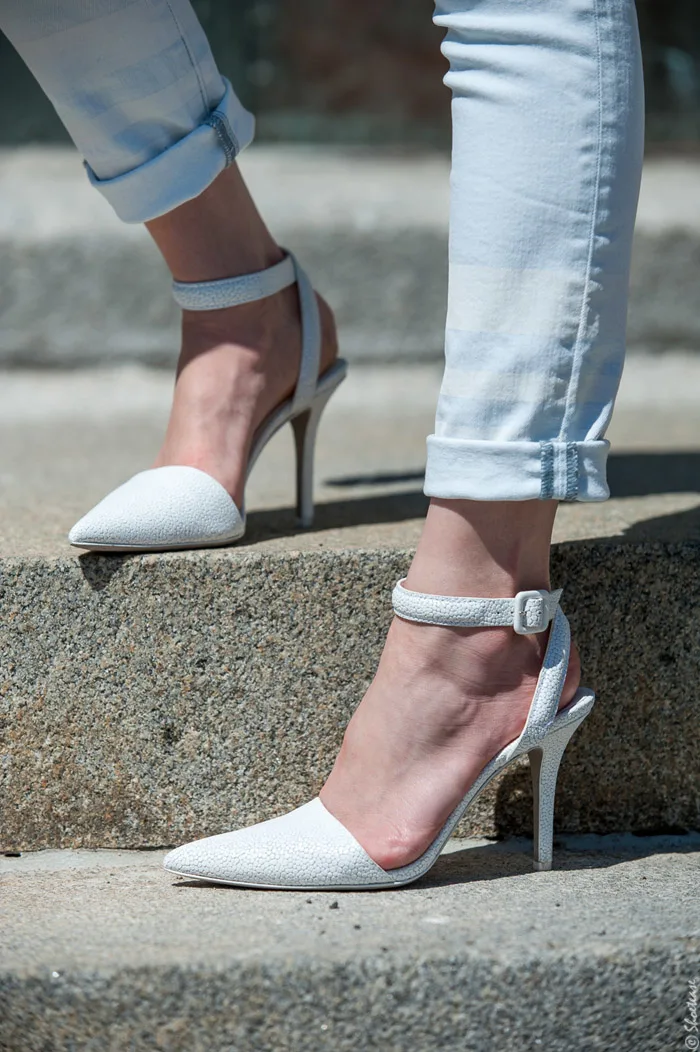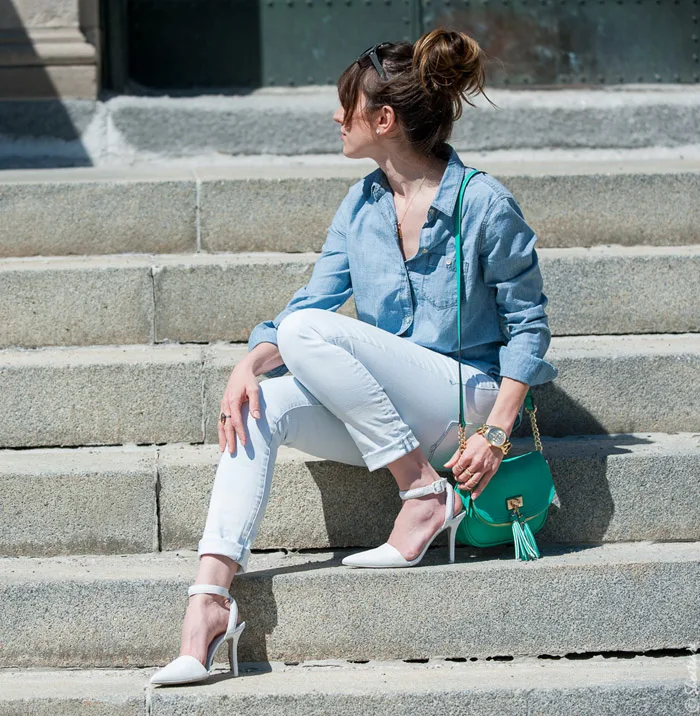 The other week I finally splurged on a pair of white "Lovisa" textured pumps with ankle straps by Alexander Wang & I couldn't be happier with them. And I kind of killed two birds with this one, really, as I've been yearning for a pair of white shoes for months! Although my sense of practicality had me almost going for the black pair (you know, city dirt & all), or possibly the pastel pink, my heart stated otherwise. Yes! White shoes at last! And with a grainy texture to it which can easily mask little scrapes & dirty patches: brilliant! These 3.5″ heeled pointed-toe pumps are not only comfortable (both heel height & fit to thank), but have a sleek "grippy" grey rubber outsole that won't have you wondering if a stroll in the mall may possibly turn into a slapstick comedy sketch.
Styled with a light coloured chambray shirt, baby blue white jeans (on sale from Gap) & a brightly coloured mint/turquoise purse, I finally feel fully fashioned for Spring!
Photography by Kenneth Chou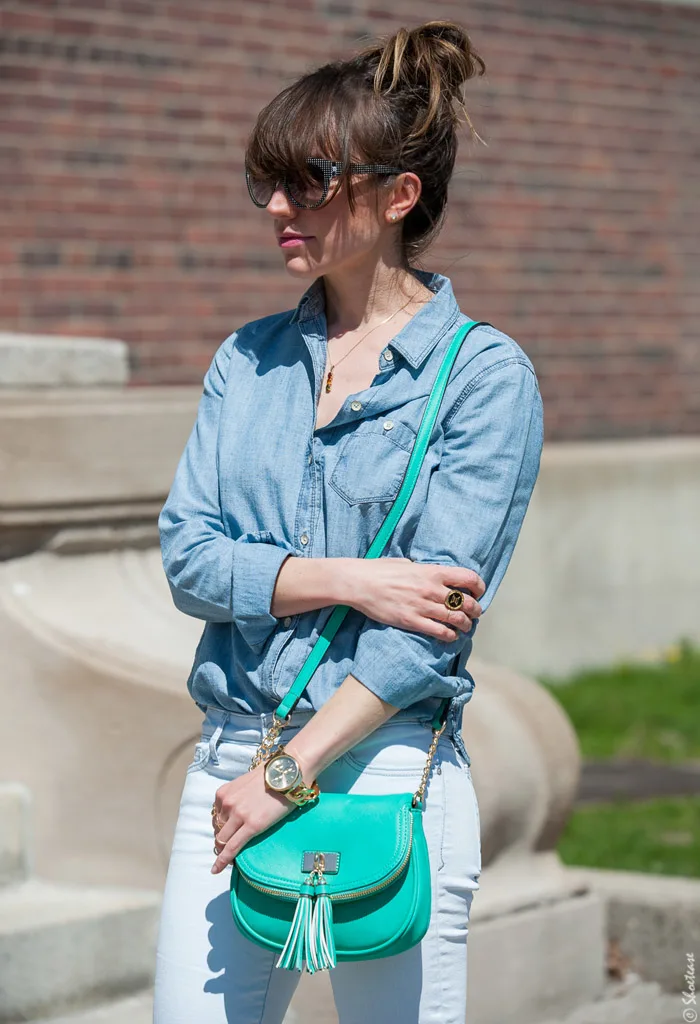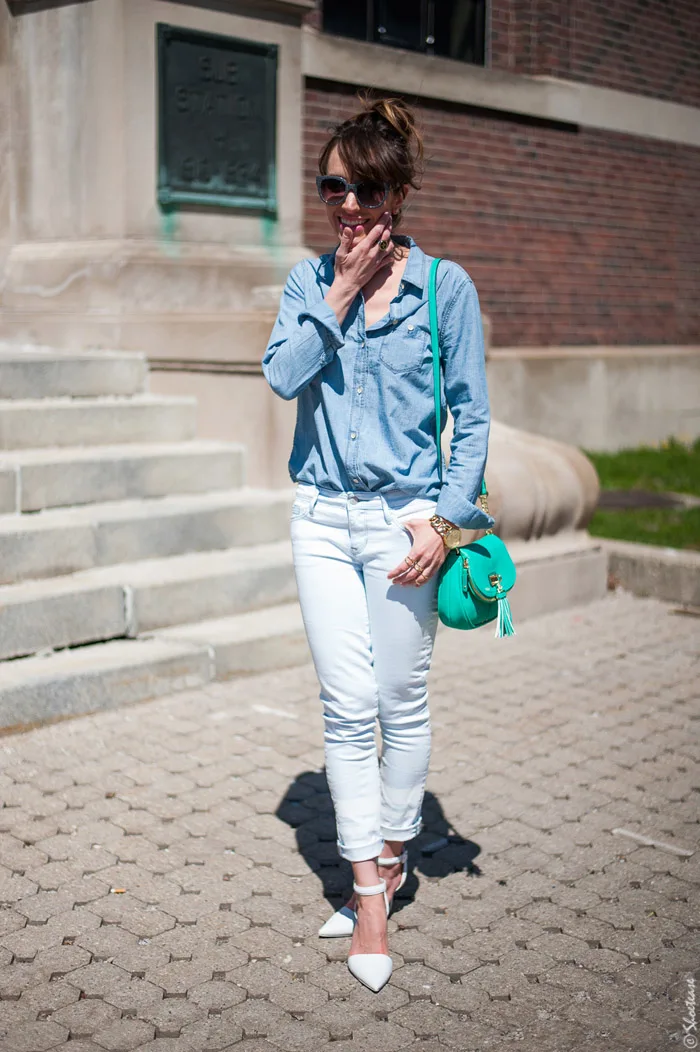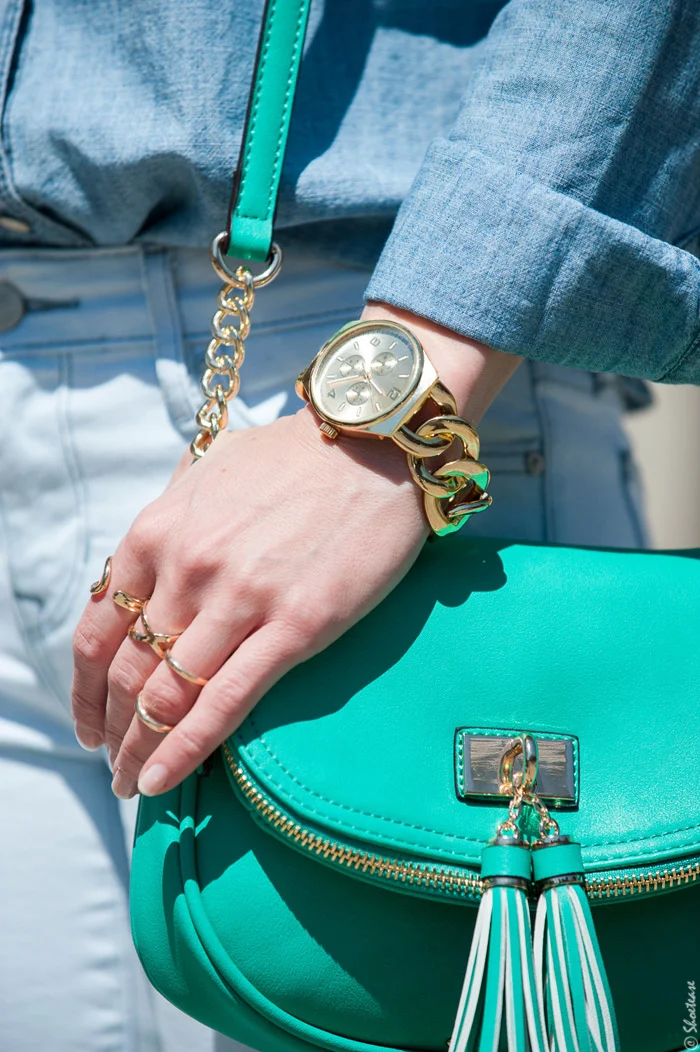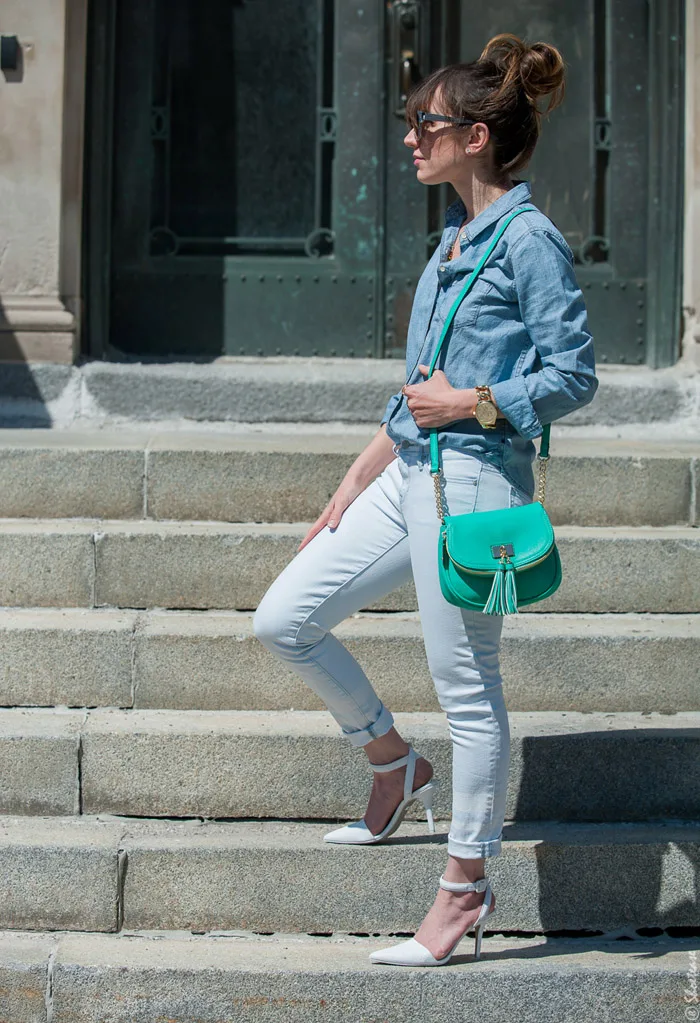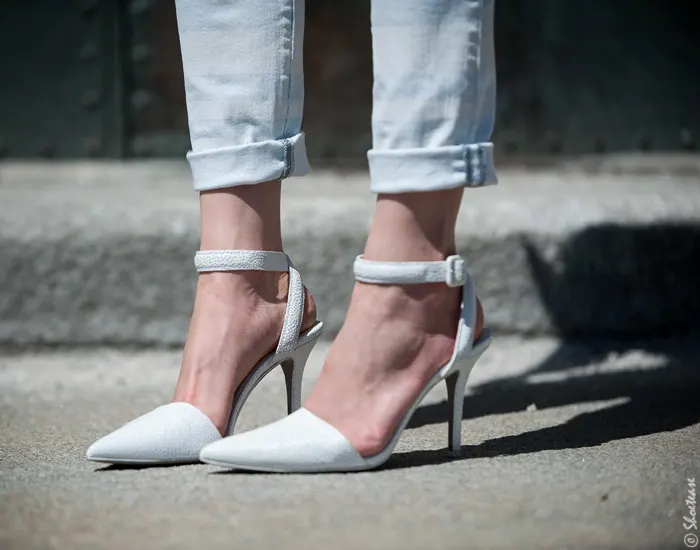 White Pumps: Alexander Wang "Lovisa". Chambray Shirt: Gap. Tassle Purse: Aldo. Stripe Hem Jeans – Gap.Gold Watch: Aldo. Polkadot Sunglasses: Zara. Gold Rings: Aldo.
xo CCristina
Cristina is the chief editor, fashion & shoe expert here at ShoeTease. As a seasoned stylist and women's fashion & shoe designer, she boasts over 20 years of experience in the fashion industry. She loves crafting effortless outfits for ladies both online and off and believes that styling advice should be accessible to everyone. Whether you're a styling pro or just starting out, Cristina's here to guide you on your fashion journey! Learn more.