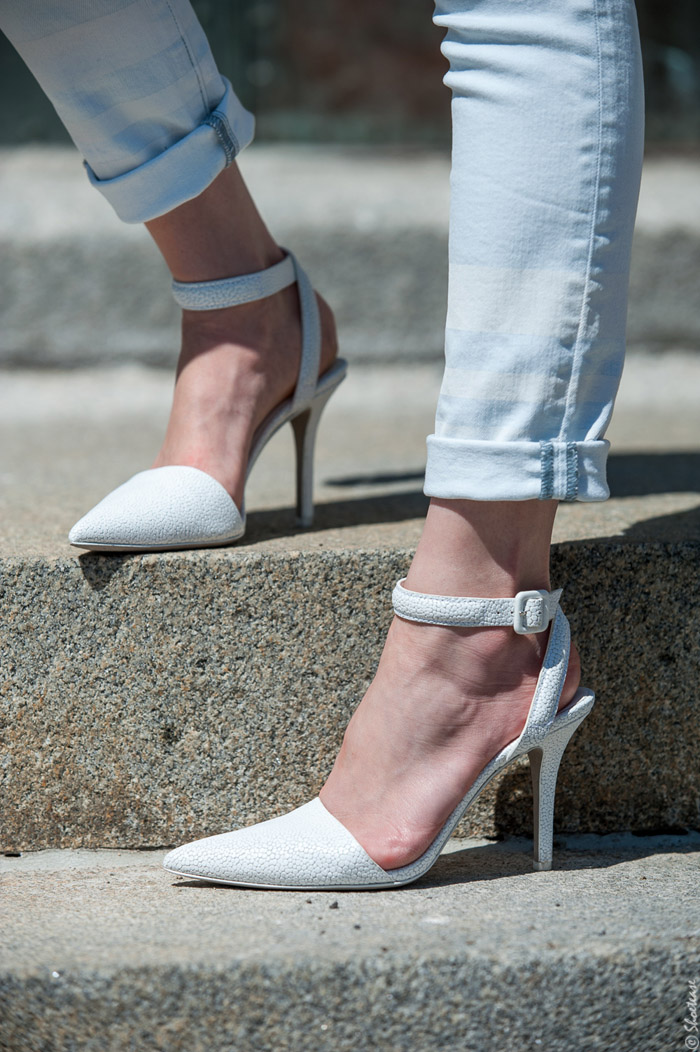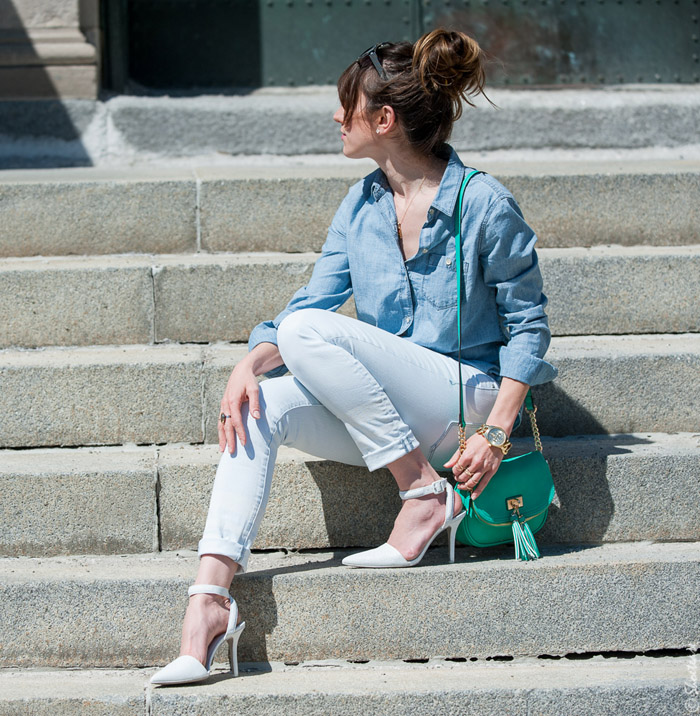 The other week I finally splurged on a pair of white "Lovisa" textured pumps with ankle straps by Alexander Wang & I couldn't be happier with them. And I kind of killed two birds with this one, really, as I've been yearning for a pair of white shoes for months! Although my sense of practicality had me almost going for the black pair (you know, city dirt & all), or possibly the pastel pink, my heart stated otherwise. Yes! White shoes at last! And with a grainy texture to it which can easily mask little scrapes & dirty patches: brilliant! These 3.5″ heeled pointed-toe pumps are not only comfortable (both heel height & fit to thank), but have a sleek "grippy" grey rubber outsole that won't have you wondering if a stroll in the mall may possibly turn into a slapstick comedy sketch.
Styled with a light coloured chambray shirt, baby blue white jeans (on sale from Gap) & a brightly coloured mint/turquoise purse, I finally feel fully fashioned for Spring!
Photography by Kenneth Chou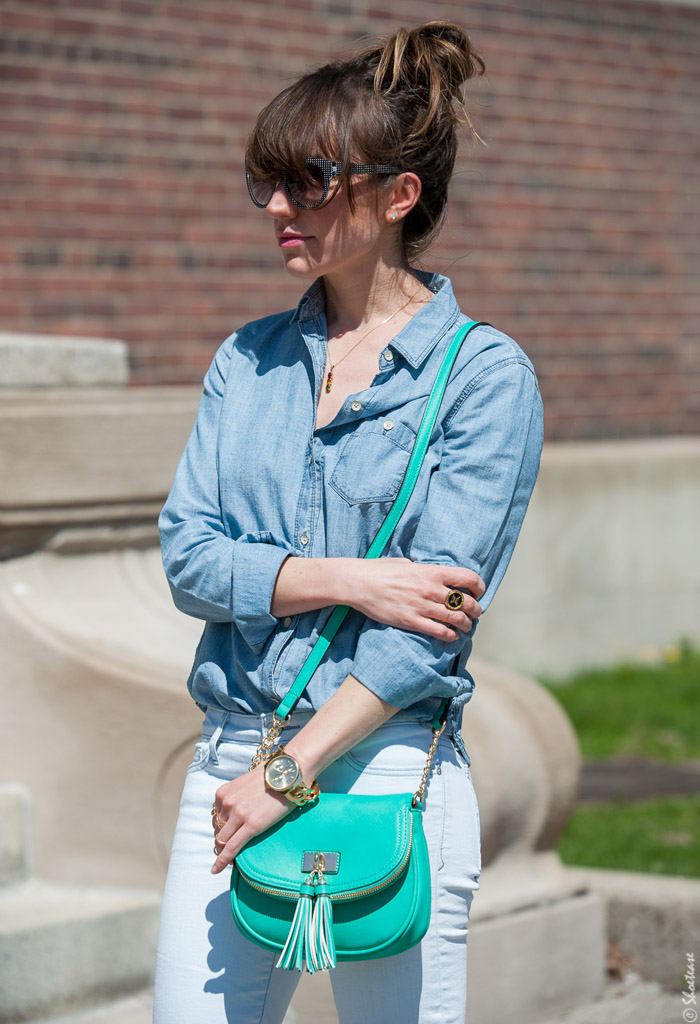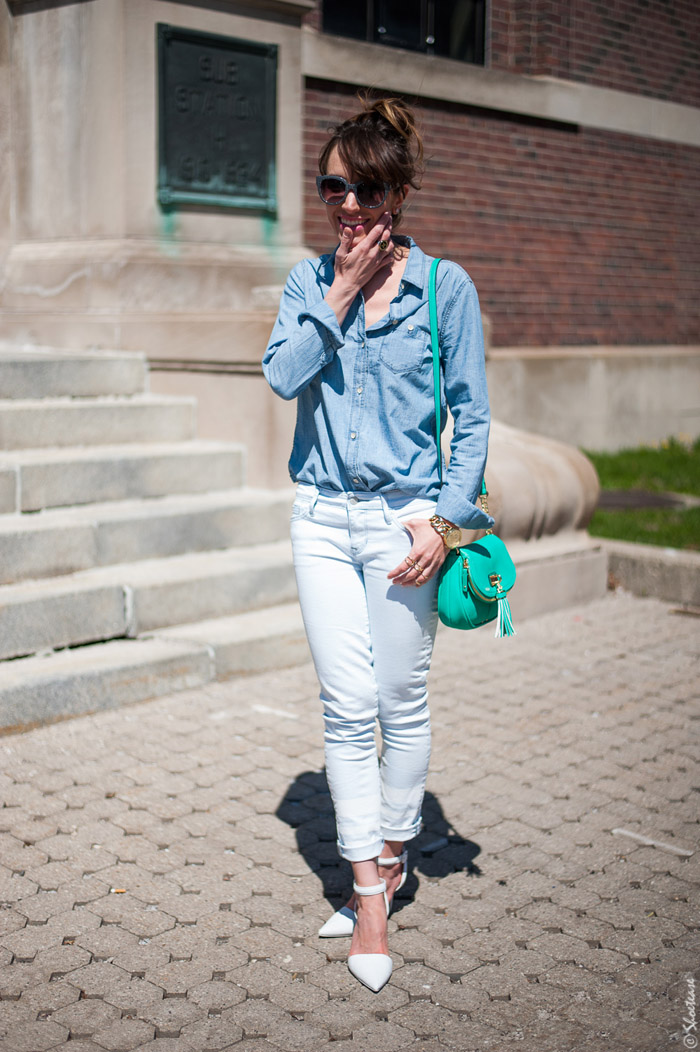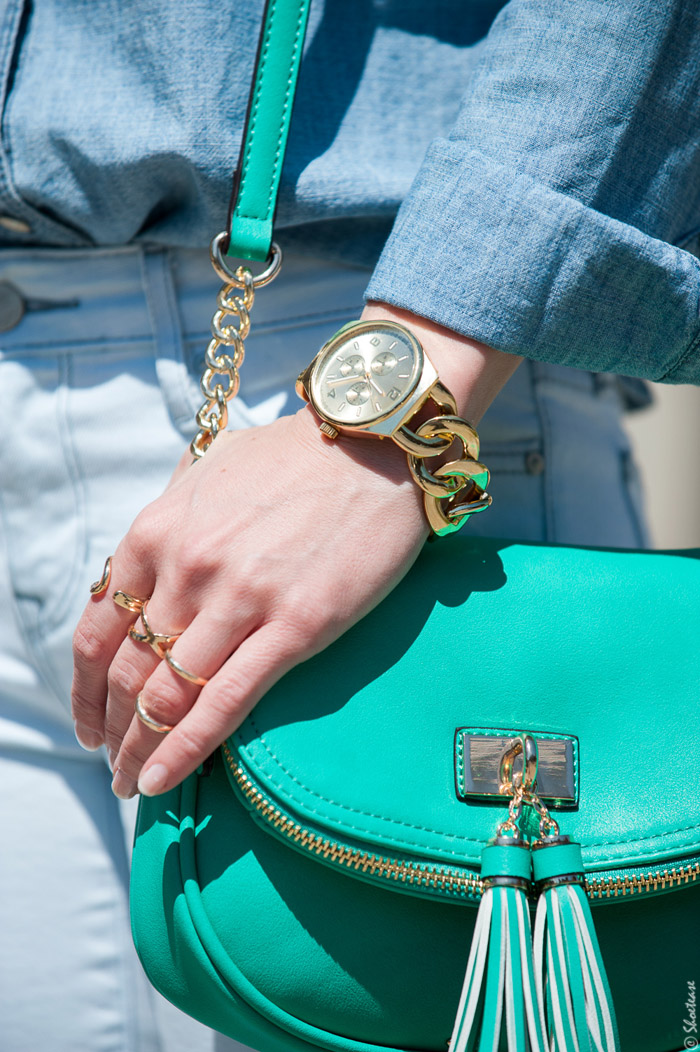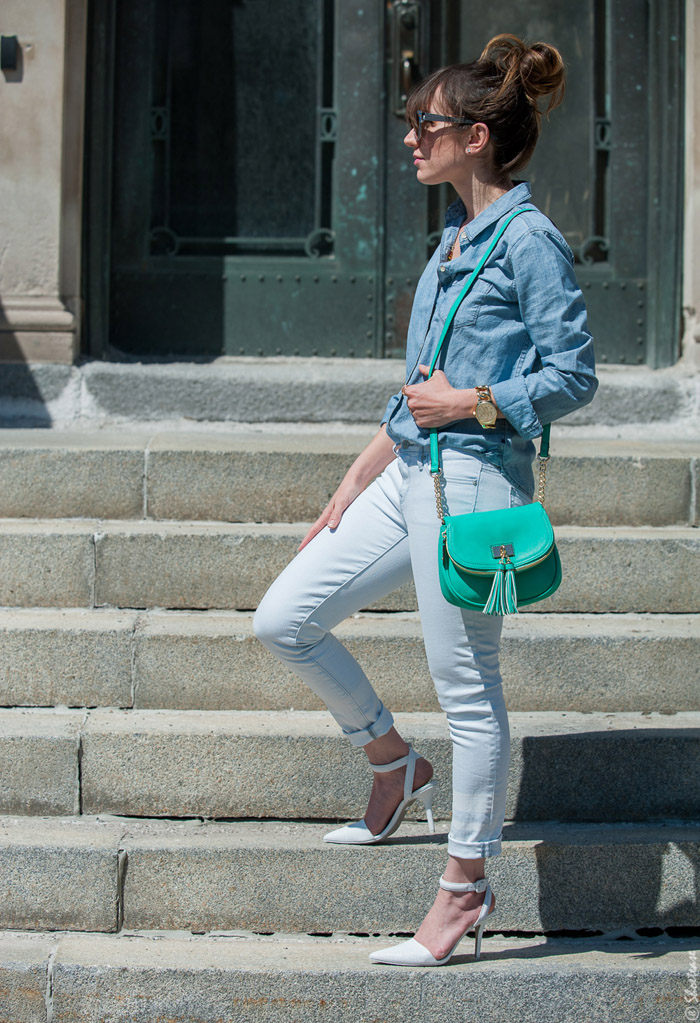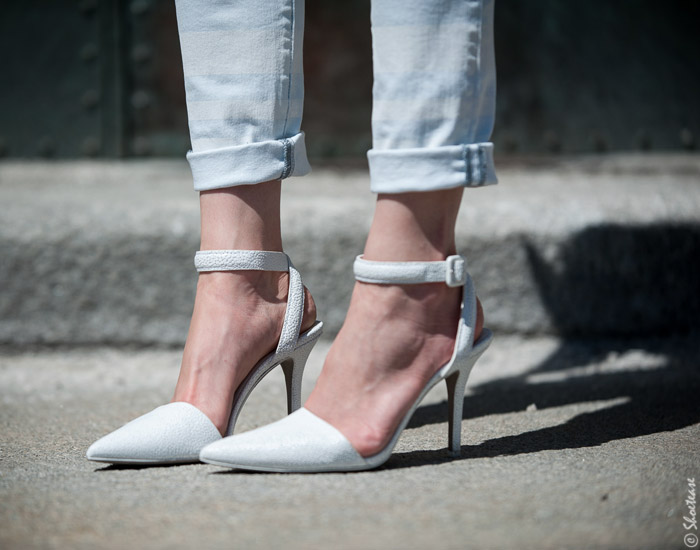 White Pumps: Alexander Wang "Lovisa". Chambray Shirt: Gap. Tassle Purse: Aldo. Stripe Hem Jeans – Gap.Gold Watch: Aldo. Polkadot Sunglasses: Zara. Gold Rings: Aldo.
xo CCristina