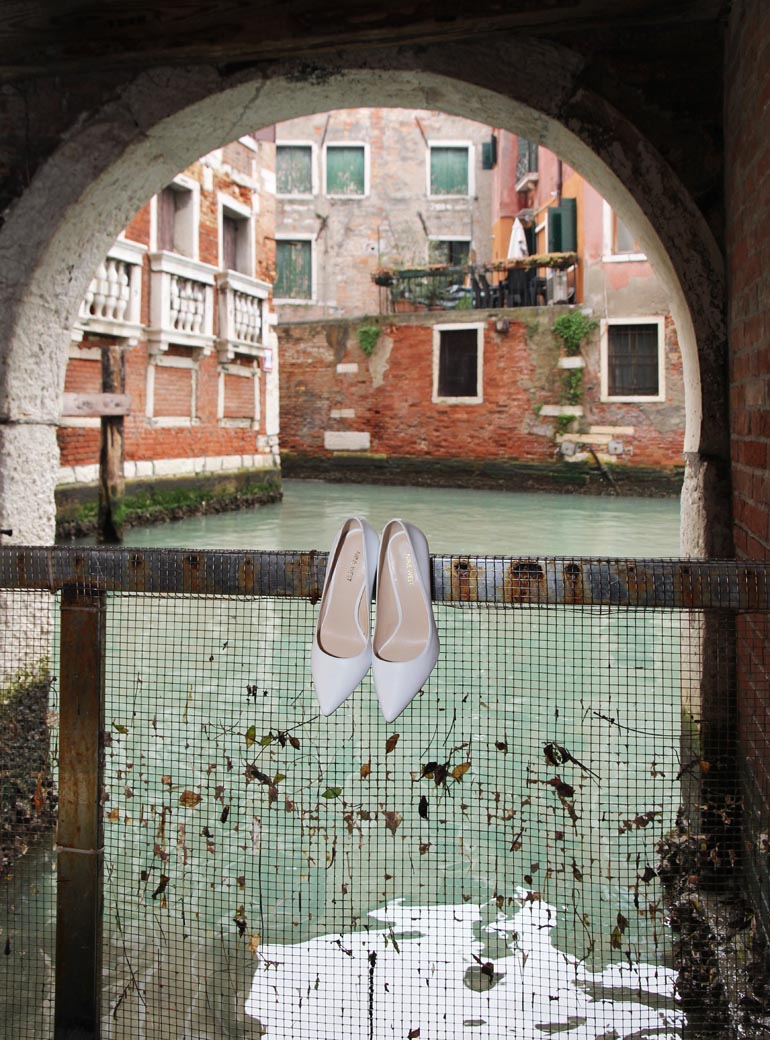 I could go on & on about how beautiful Venice, Italy, is but no amount narration could fully describe the visual wonderland that is this fantastical city. And of course, my cute new Spring shoes took me there 🙂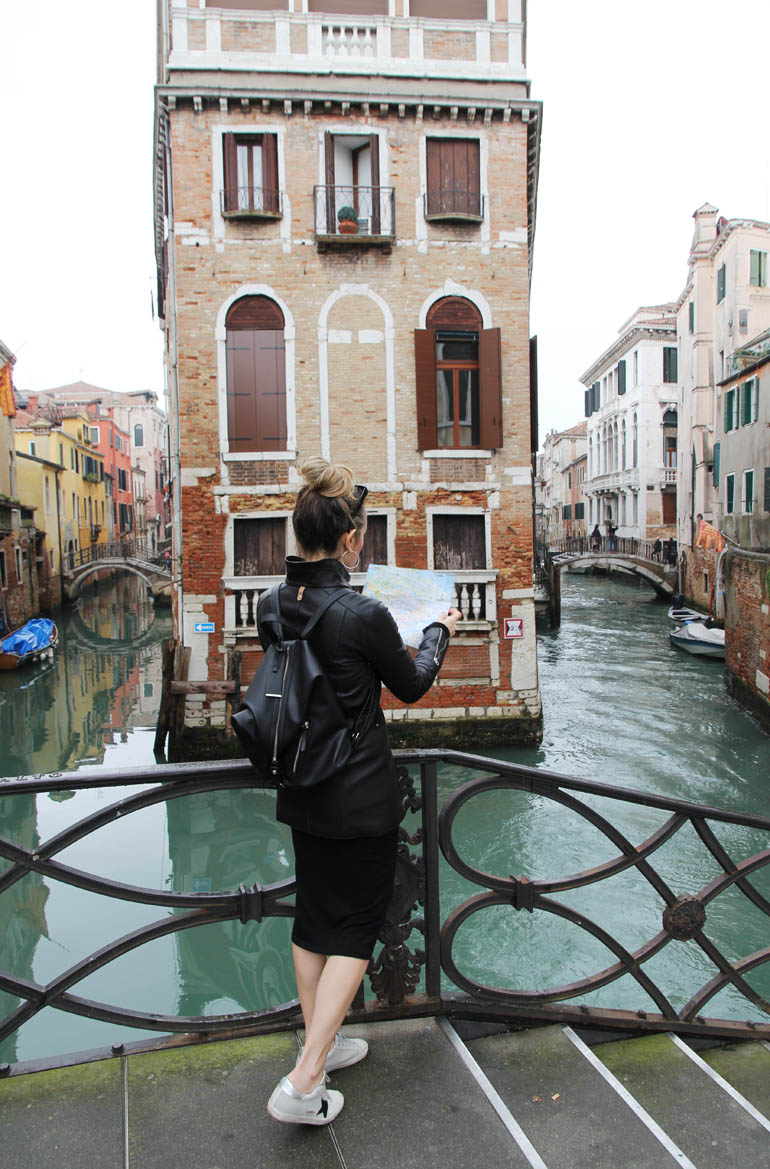 I travelled to Venice for what I believe was the 5th time at this beginning of Spring this year & it was even more unbelievable than the other times I visited during the summer months.
Although it was rainy, the drastic amounts of water in the evenings, paired with the high tide made for some unforgettable experiences. Which ones, you ask? Well, at around 5pm, the water levels start to rise, and rise so much that the streets become rivers & Piazza San Marco immersed with water!
And if you're travelling with a younger child, you (and your own inner child!0 will have too much fun splashing in the water filled streets in the evenings.
Of course, if you're not wearing waterproof boots, then you're going to have much less fun. But fret not, there are a plethora of small shops selling rubber rain boots (for a fair 6-10 Euro) as well as plastic shoe/boot covers that will literally save your soles from the water!
Whenever you choose to visit Venice — and I do hope you do, before its impending doom (read: when it sinks!) — it is a magical place like no other, where the endless bridges connect quaint sections upon large squares.
You can cruise on the canal to view the stunning atypical architecture. Stunning & majestic, the Venetian gothic palaces, much like the Venetian art at the time, are rather different in nature vs the rest of Italy, due to the Eastern influence on the trade-heavy city. The prize gem (other than the Basilica of St Marco of course)? The Ca' d'Oro, below: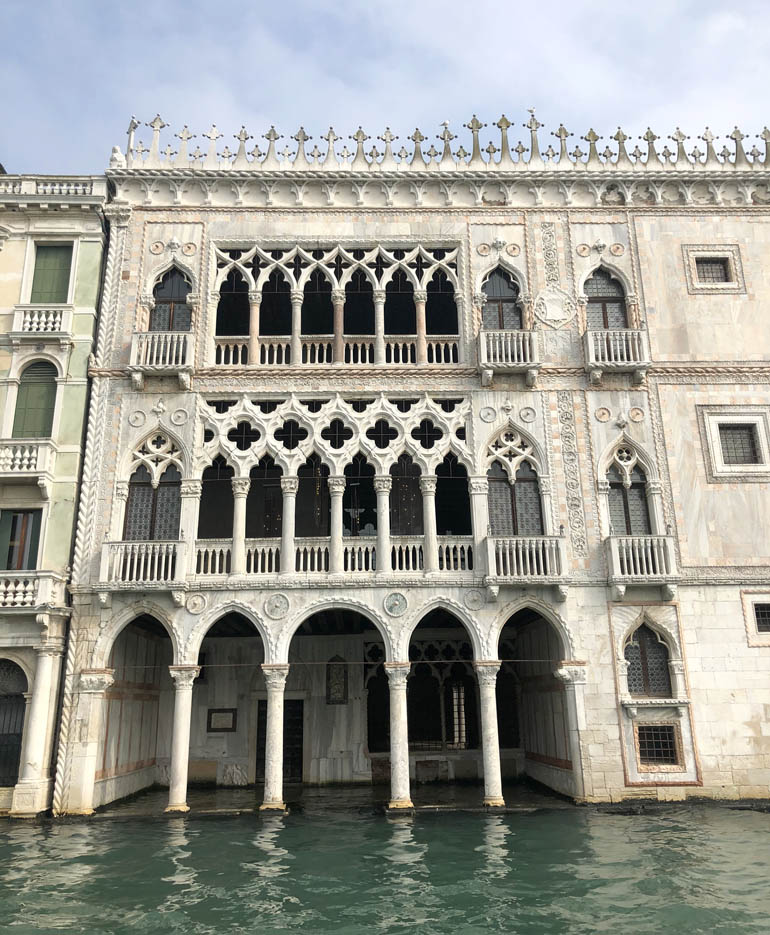 Of course, other than the main Island of Venice, you'll want to visit the smaller nearby Venetian Islands. Burano (my fave) has a vibrant display of hues with the most colorful houses in Venice as you can see in this post. Known for its glass blowing, Murano is also a great spot to visit for a stroll in the town & a tour of the Venetian glass factories.
But as promised, here are some of the prettiest places I stumbled upon during my last visit.
20 Photos That Will Make You Want to Travel to Venice, Italy
Photography by: Gianni Ragazzi & ShoeTease
xo Cristina