Day 1 of Toronto Fashion Week brought, as per usual, the trendiest of the trendy Toronto bunch & their incredible footwear! From crazy high stilettos to rare sneakers that'll have sneakerheads begging for more, these shoes were a sight for sore eyes. Here are the most notable street style shoes from the first day of Toronto Fashion Week during the Spring/Summer 2016 shows, taken by yours truly. And yes, that would be me.
Toronto Fashion Week, Street Style Shoes – Day 1

Zara shoes definitely dominated on the feet of Toronto fashion bloggers & editors, from boots, high heels to strappy stilettos and more. And they didn't look high street at all, but styled beautifully to compliment the stylish outfit.
But of course, many designer shoes were also seen in their full street style glory.
The latest trends were hard to miss, including menswear inspired styles, extravagant over-the-knee boots as well as a ton of lace-up sandals & boots. And of course, sneakers!
So take a look below & tell me, which shoes outside the tents of #WMCFW?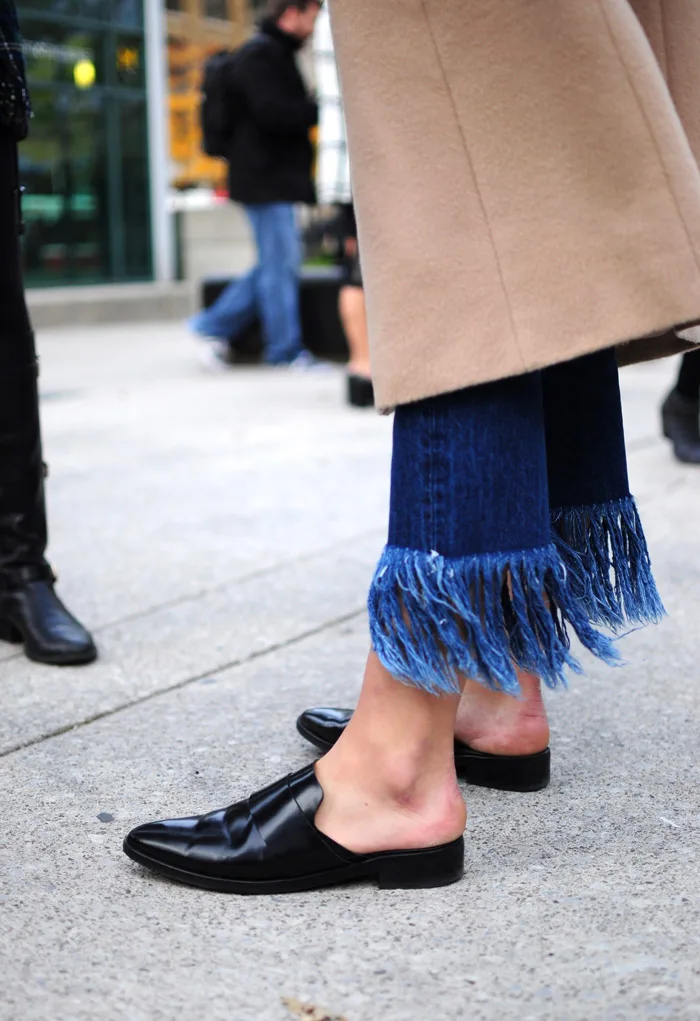 Ania @aniab wearing Mango loafer slides with fringe hem jeans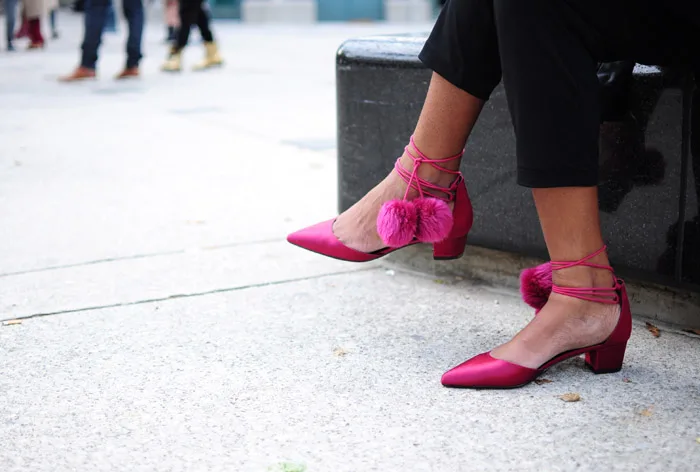 Leslie @fabfourfashion in magenta Asos pom pom block heels!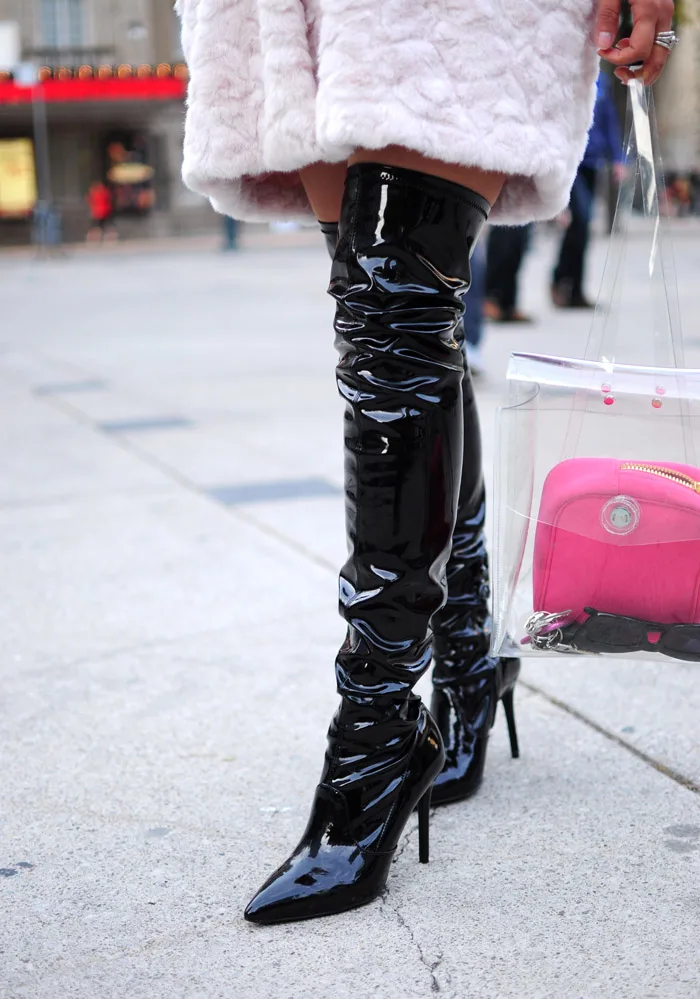 Renata @renatakaveh wearing black patent over the knee boots (designer unknown)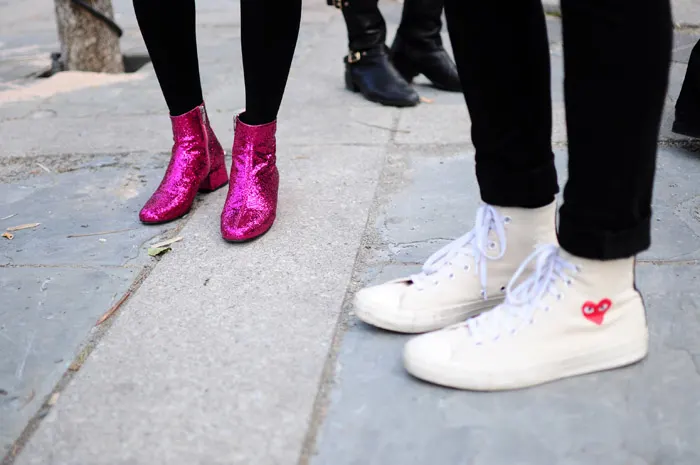 Saint Laurent hot pink glitter booties & Comme des Garçons hi top sneakers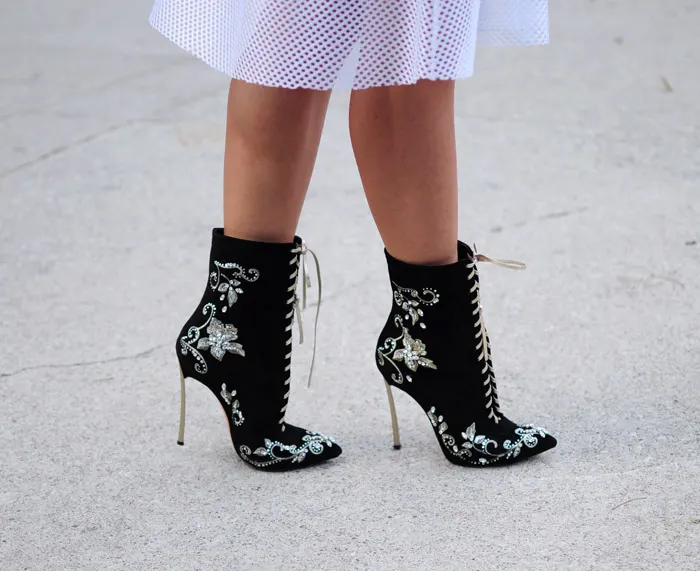 Stella @stella_alexandru wearing beaded lace-up Casadei booties with signature blade heels. Available at Yoox.com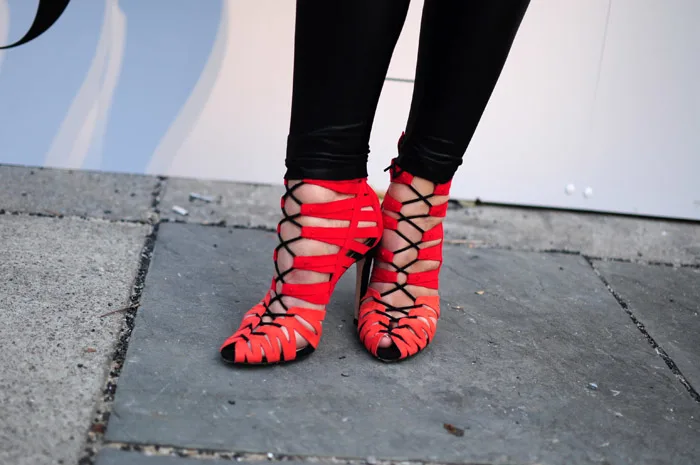 Cheryl Hickey @cherylhickeyETC in red/black two tone lace-up Zara sandals
Left: Talia @talia_stylist in Top Shop clogs perfectly styled with socks. Right: Jaclyn @jaclyngenovese of Jacflash boutique wearing suede lace-up peep toe OTK boots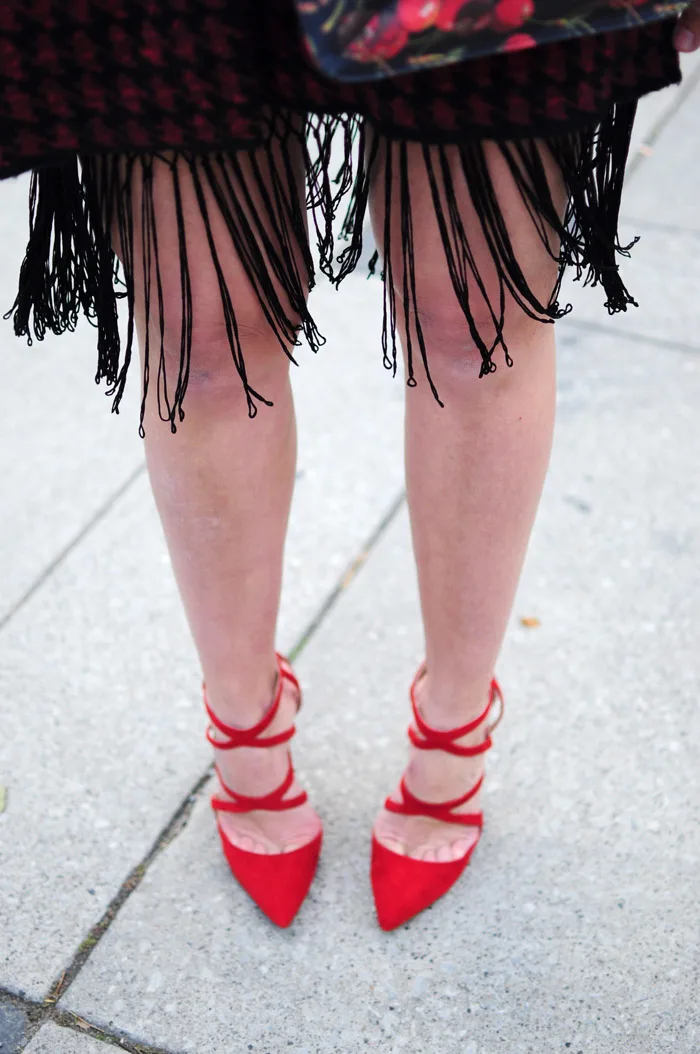 Liat @Yomanchic wearing red strappy Zara pumps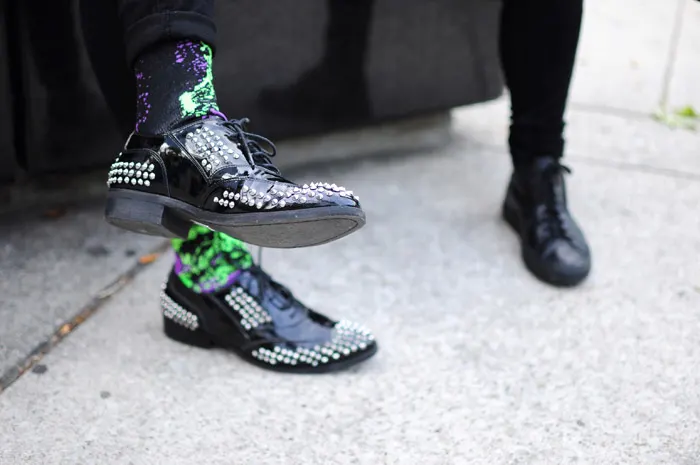 Demi @demi_valentine in Madonna Truth or Dare studded black patent brogues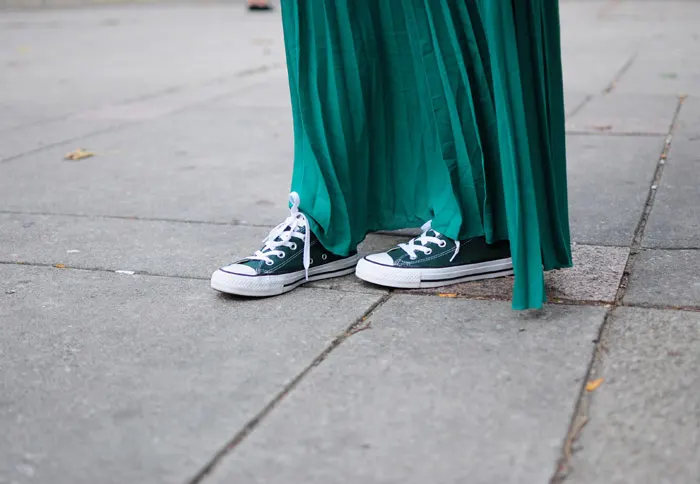 Sarah @bohoandbraidsblog in forest green Converse sneakers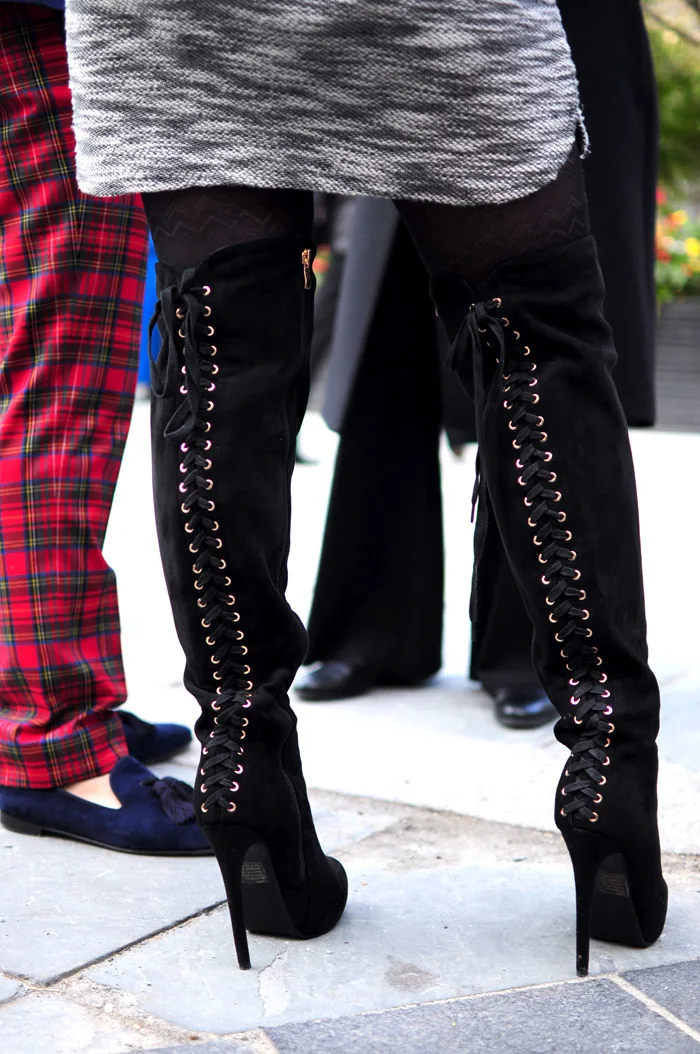 Leelas in Steve Madden lace-up over-the-knee stiletto boots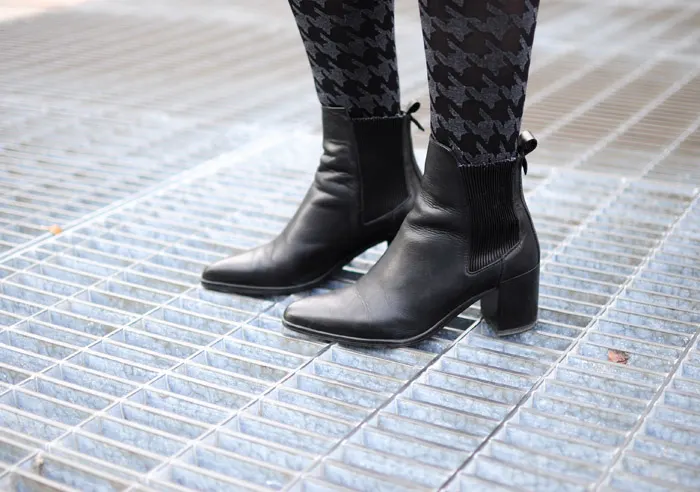 Emily @threadsandblooms rocking her black heeled Chelsea booties from Zara, current Fall 2015 collection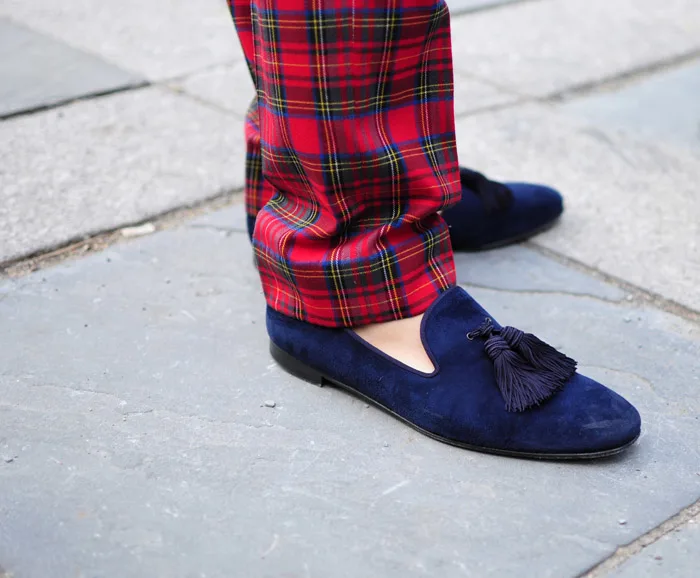 Alber in Italian brand SuperGlamourous navy tassel loafers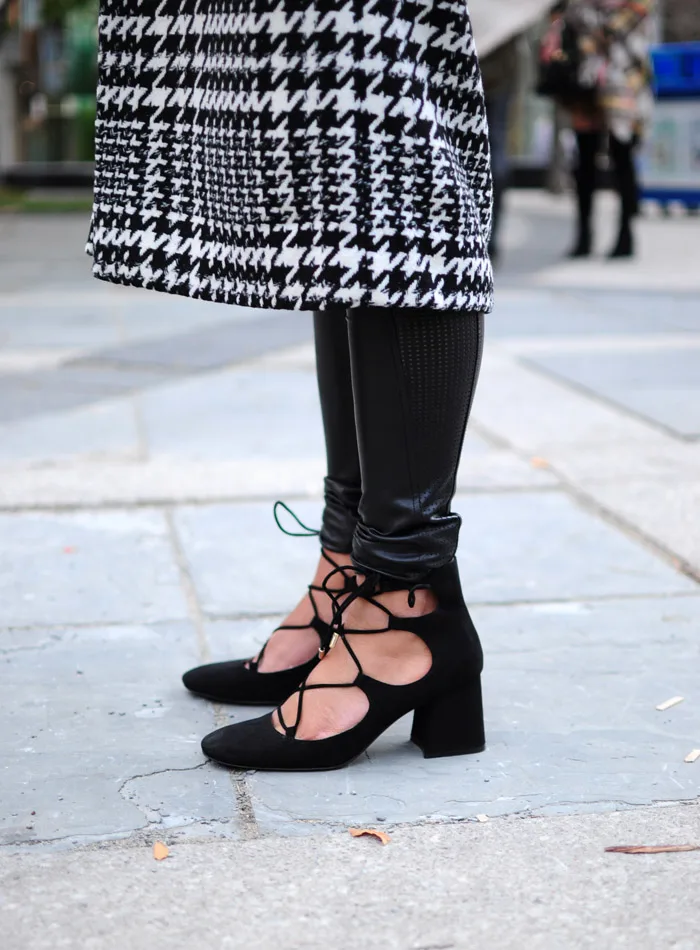 Zara lace-up black block pumps from the current Fall 2015 collection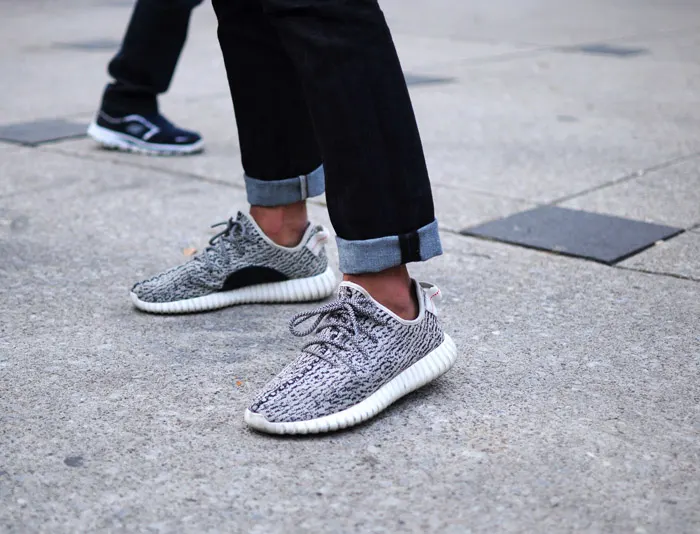 Alexander @alexanderkenton in Adidas Yeezy Boost 350 sneakers (so rare, people, SO rare!!)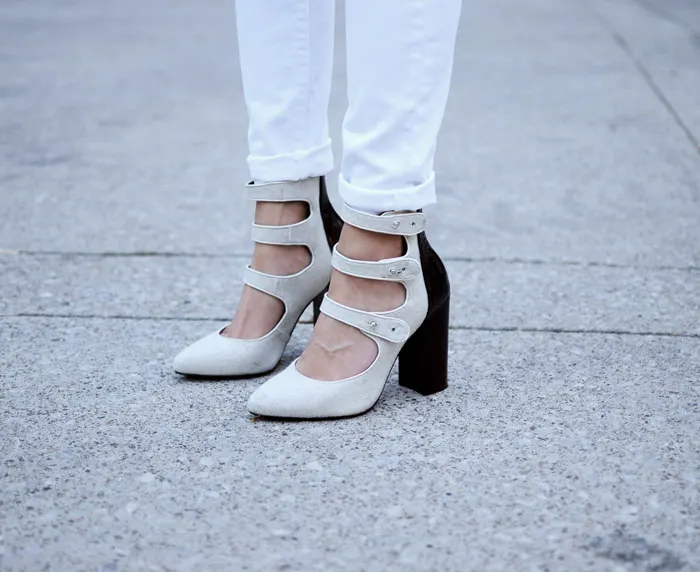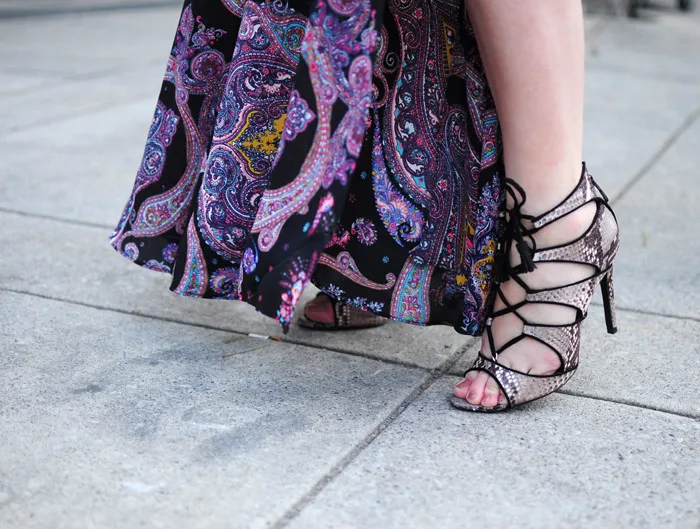 Chelsea @blondechampagne in reptile print Zara lace-up stiletto sandals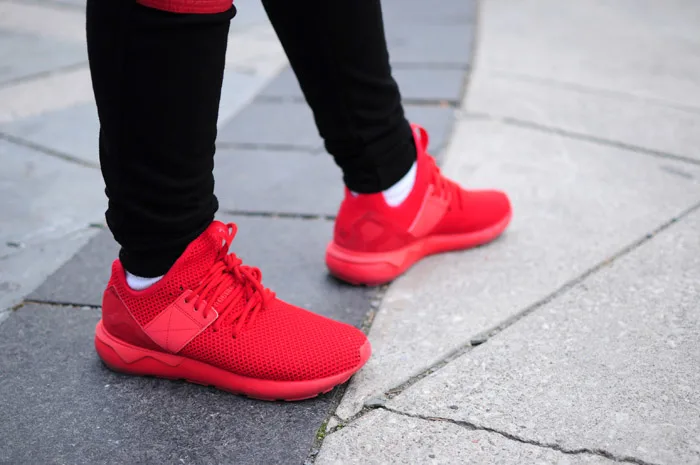 Photog Muffadal Abbas @bymabbas in red hot Adidas "Tubular" sneakers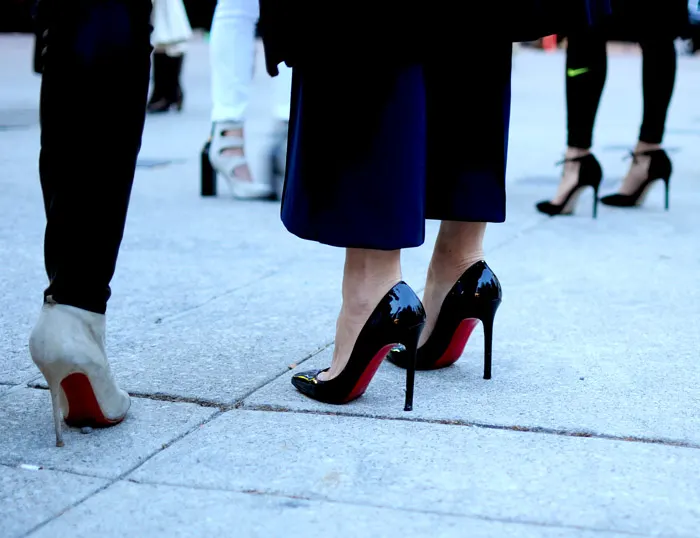 And to end day 1 of World MasterCard Toronto Fashion Week, is a little Christian Louboutin. Those red soles will never go out of style! I hope you enjoyed the best Toronto street style shoes outside the tents at WMCFW Spring 2016 so far. Check out the best shoes I spotted on Day 2 of Toronto Fashion week, here!
---

---
Check out the 5 best street style shoes from last year's TO fashion week, here!
xo Cristina
All Photos Copyright ShoeTease