This post was most recently updated on January 30th, 2015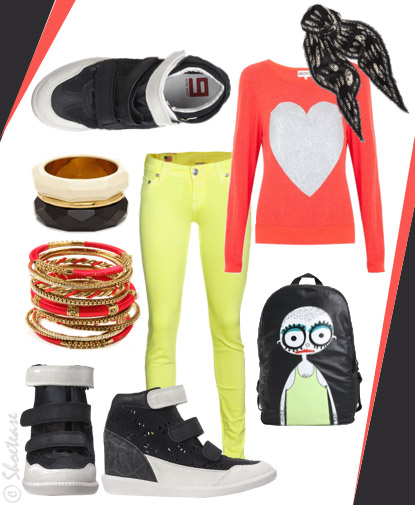 Nine West sent me a pair of their original fashion "Lana" sneakers and asked me how I'd style them. Well, what's better than pairing monochromatic, lazer cut sneakers with juicy colors, multi-bangles & a funky Marc Jacobs' back-pack? Not much, I tell you!
How would you style your sneakers?!
Sweater – Wildfox
Jeans – True Religion
Scarf – Alexander McQueen
Black/White Bangle – Triple Threat
Coral multi-bangles – Rupal
Knapsack – Marc Jacobs
xo ShoeTease