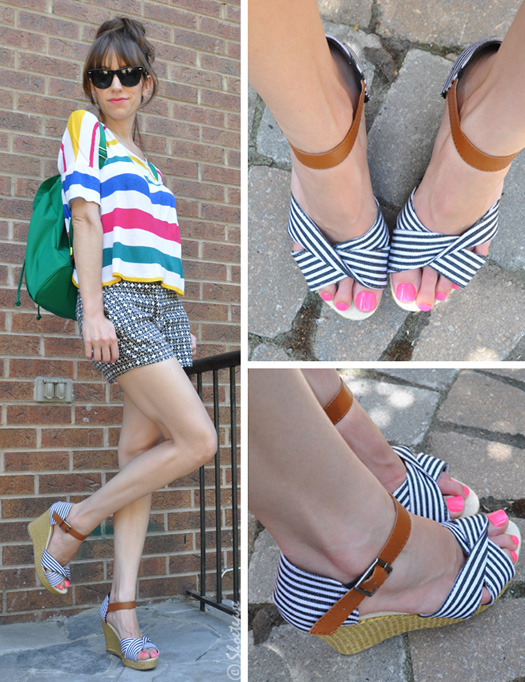 Shoes – c/o Flurries Sheepskin, Shorts – Joe Fresh, T-shirt – Winners, Backpack – Brics, Sunglasses – vintage Ray-Ban
I had been itching for a pair casual wedges & got a great Flowers by Flurries black/white striped pair to feed my monochromatic fashion obsession this season! Yep, high contrast was a hit for summer & is going to be massive for this coming Fall. But I figure before going full style immersion on the black & white trend, I'd slip in a little fuchsia & colorful stripes for the *sigh* few sunny days left ahead in Toronto!
What shoes are you keeping on for the rest of the summer?!
xo ShoeTease