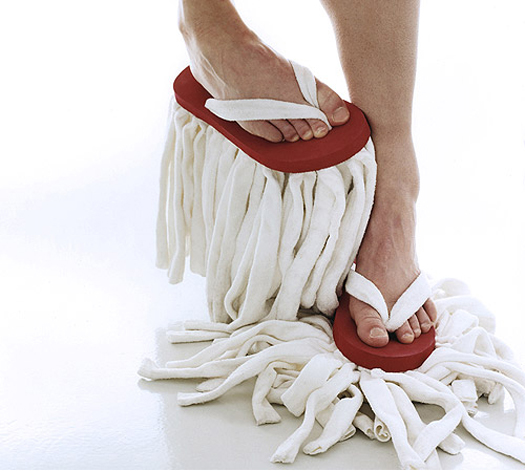 Your mother might have told you to keep your feet clean. But to clean with your feet? Not so much!
So if you're feeling your floors lack that certain lustre & are bored with the usual floor cleaning routine, you can always try a new & creative mopping alternative in the form of spongey tentacled thong sandals. Or maybe you'd be tempted to wear 'em for style points? You know, if octopus-like footwear is your thing.
I imagine it'd be rather difficult to walk in these flip flops, let alone successfully clean floors. Oh, fashion vs. function: the balancing act continues! Conceptualized by Scandinavian designer Marie-Louise Gustafsson.
Any thoughts?
That is all.
xo ShoeTease