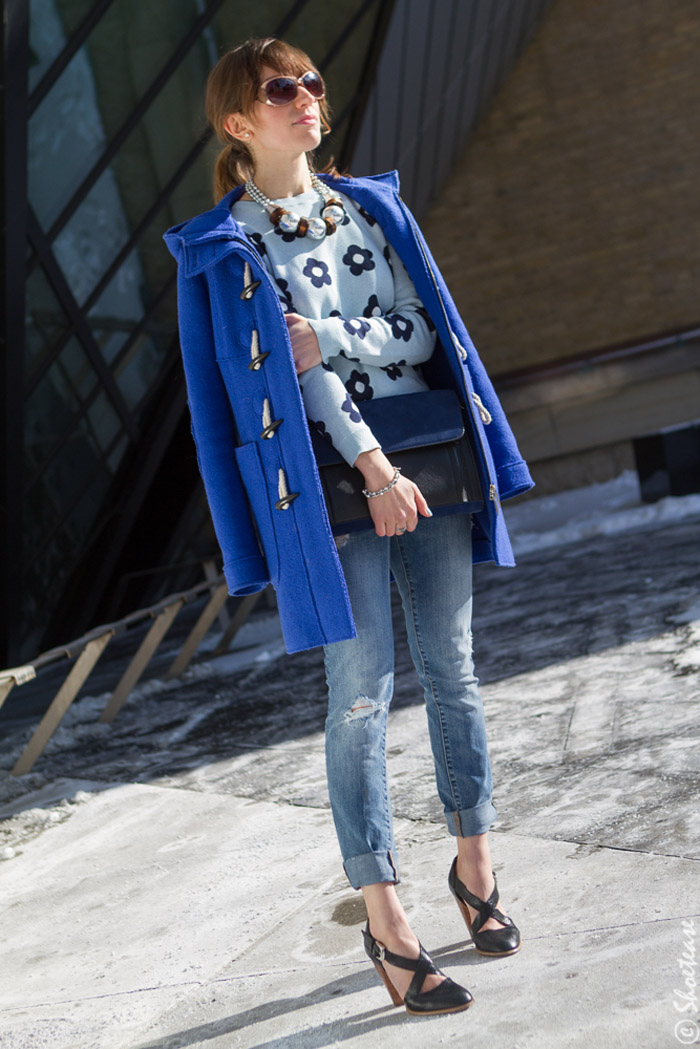 When a sunny day happens in the dead of winter, it's time for a floral sweater! Or flowers on anything, really! Kinda gives the illusion of Spring & helps us make it to the warmer days a little more easily. Then again, maybe I should speak for myself! I found this fun pale blue & navy pullover from Joe Fresh a few weeks ago (there might be a few left in store).
Lately, I've noticed similar Mary Quaint-inspired flowers popping up in street style shots & stores alike. Target has some similar nice ones in various colours. Worth a look! It's a great transition piece & perfect for cooler Summer evenings with contrast print or denim shorts. But as below zero temperatures are not conducive to shorts of any kind, I'm happy to wear it with my favourite coat with oversized hood, toggles & a bright cobalt hue. They don't seem to sell the Italian UpToBe brand here, but they make do some amazing coats! I get loads of compliments wearing this one in Toronto. Cobalt can do no wrong!
Photography by: Brian Bray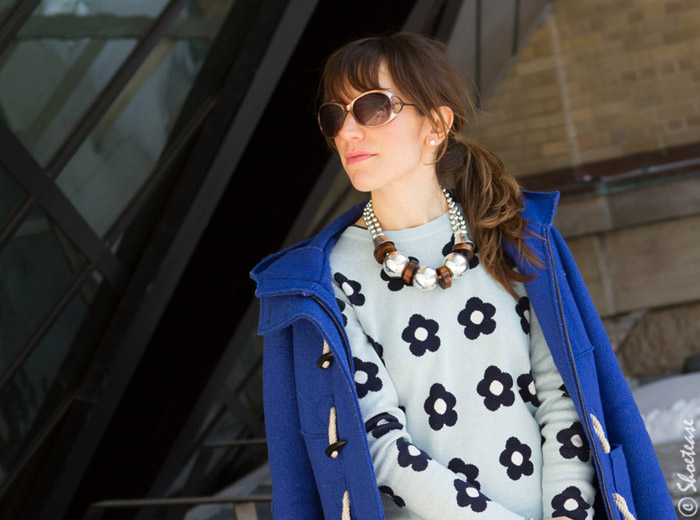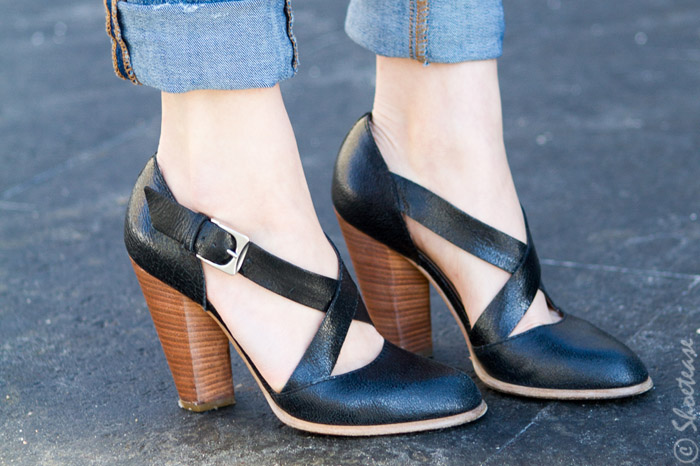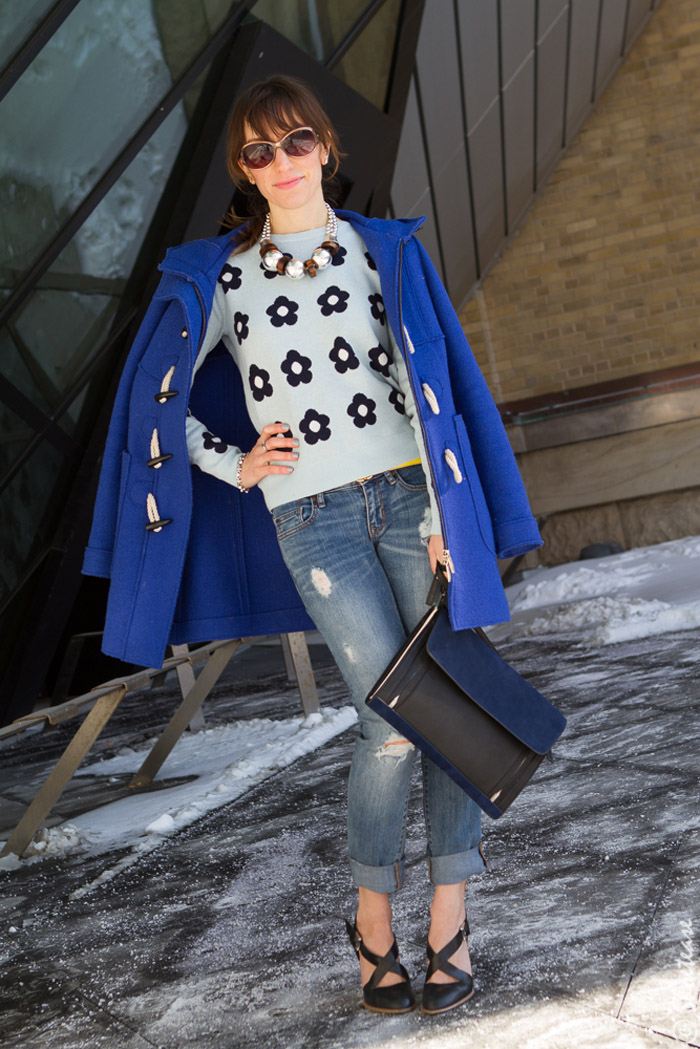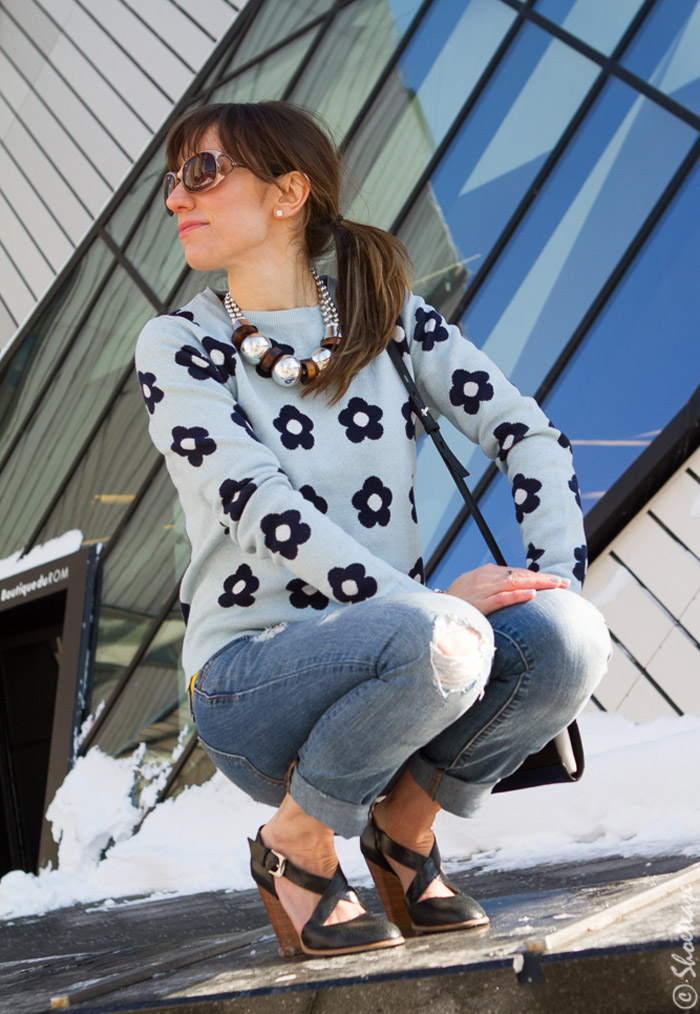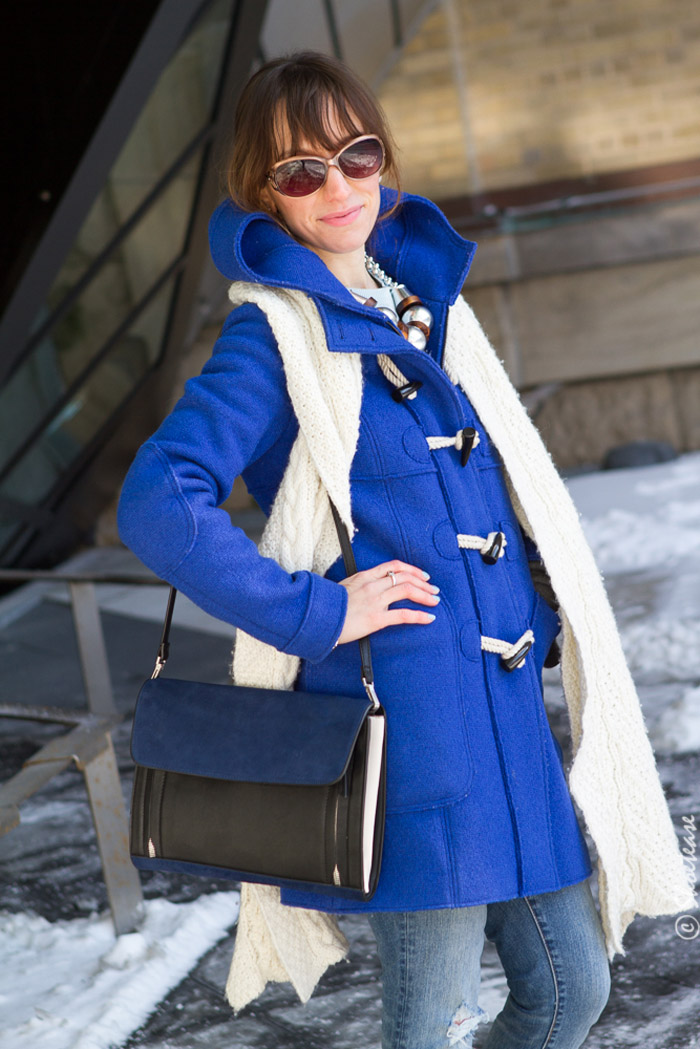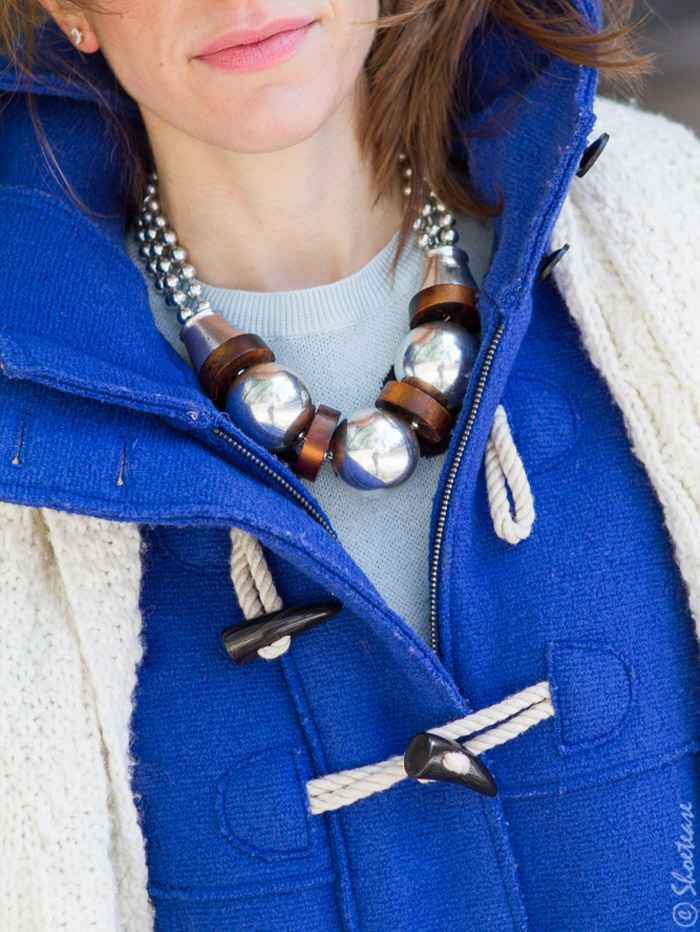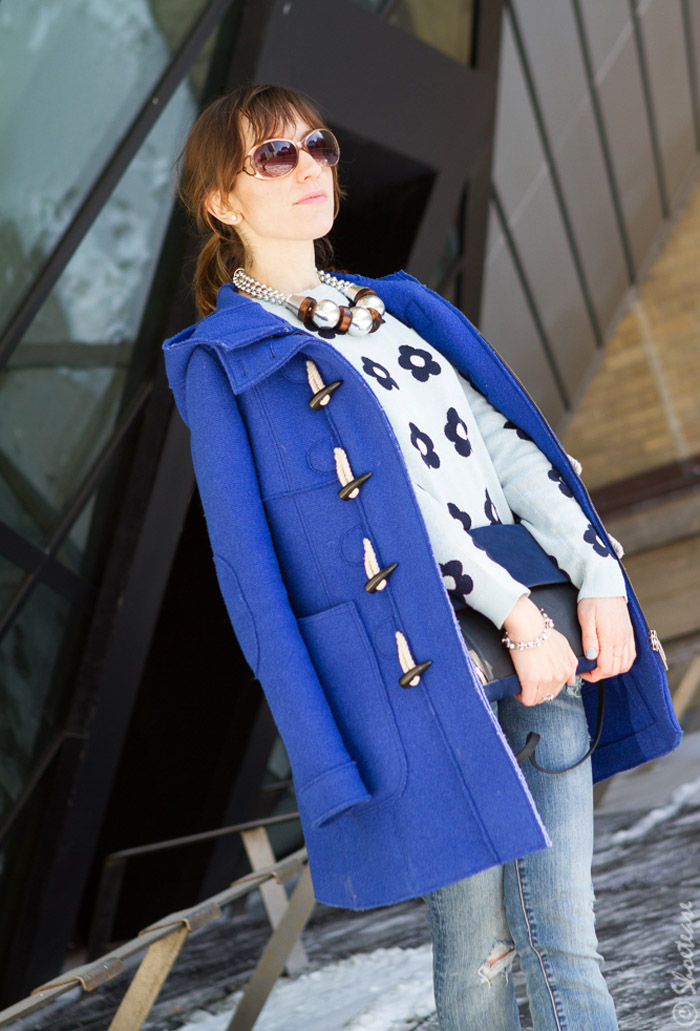 Toggle Coat: Up to Be. Sweater: Joe Fresh. Messenger Bag: Zara. Distressed Jeans: Gap (similar here + here + high end). Crystal Bracelet: Banana Republic. Shoes: Marc by Marc Jacobs, old. Nail Polish: Xplosives Top Coats in Crash. Earrings: Winners, similar. Necklace: unknown. Sunglasses: Betsey Johnson, old. Knit Scarf: vintage.
Shop the Look + similar styles: