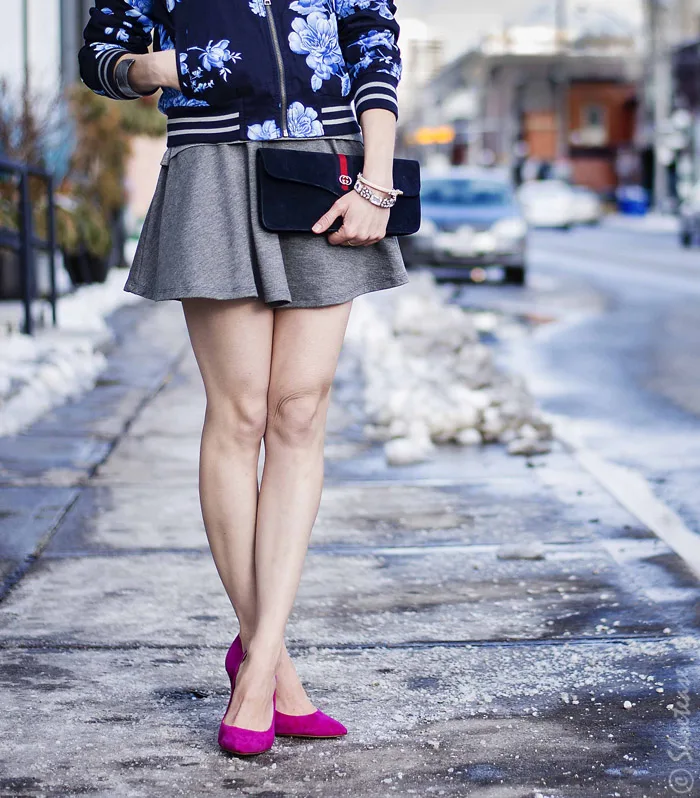 We met online & fell in love. Yep, I'm obviously talking about my first encounter with this floral bomber from the Gap!
Reminiscent of that blue English pottery print, which inspired Roberto Cavalli's collections a few years ago (& is coming back with a vengeance!) this jacket is actually warm & works perfectly layered under a mid-to-lightweight winter jacket & thrown on top of a flirty skirt or boyfriend jean. Be that as it may, it would be sad to hide this fun bomber under a parka, but that's life in Toronto for ya!
PHOTOGRAPHY by: HZD PHOTOGRAPHY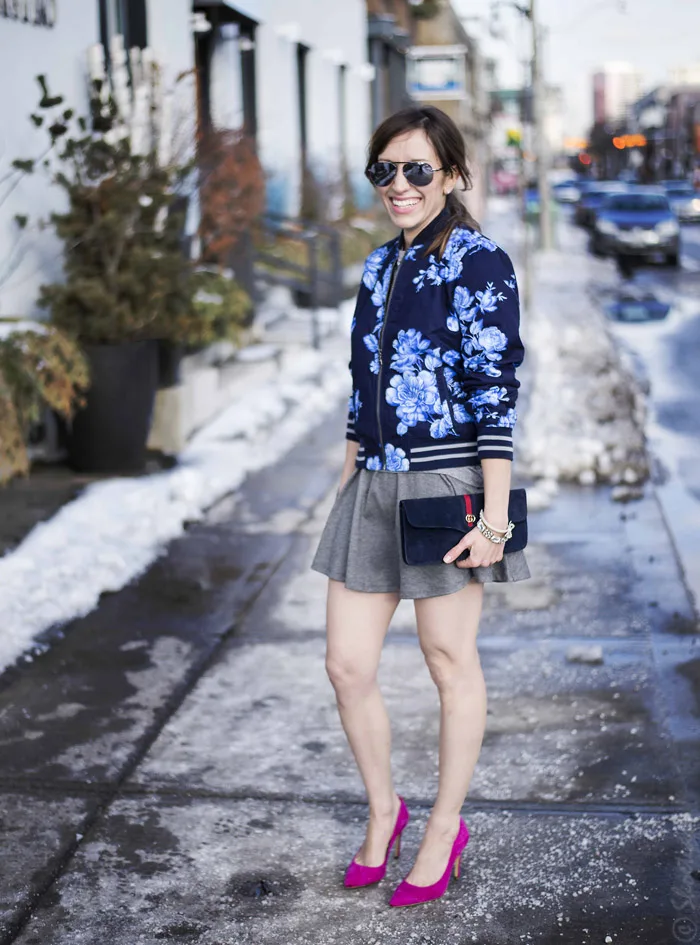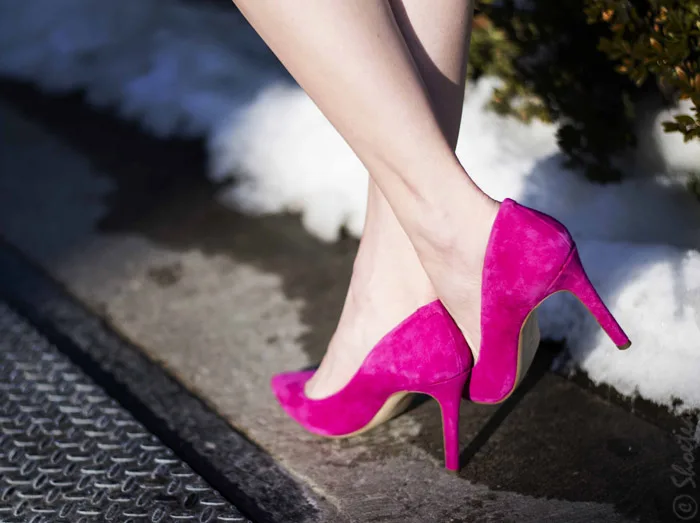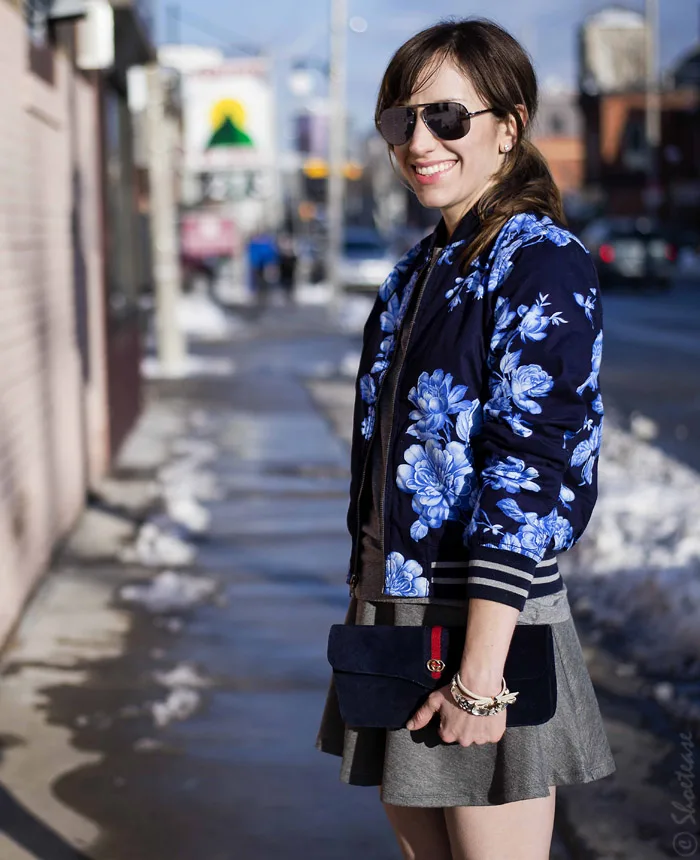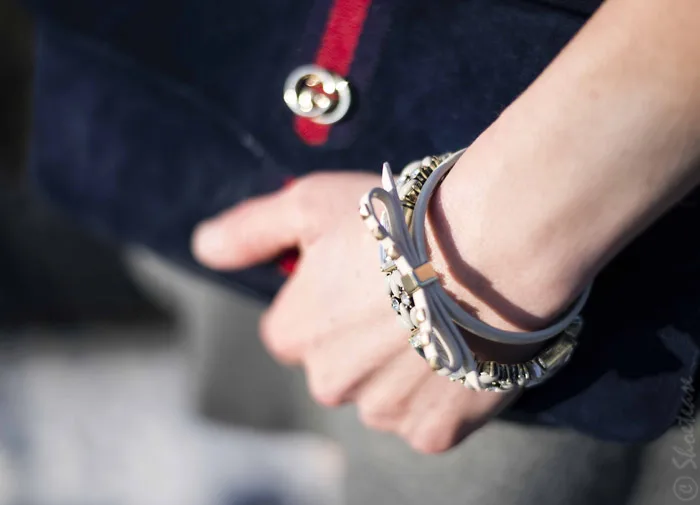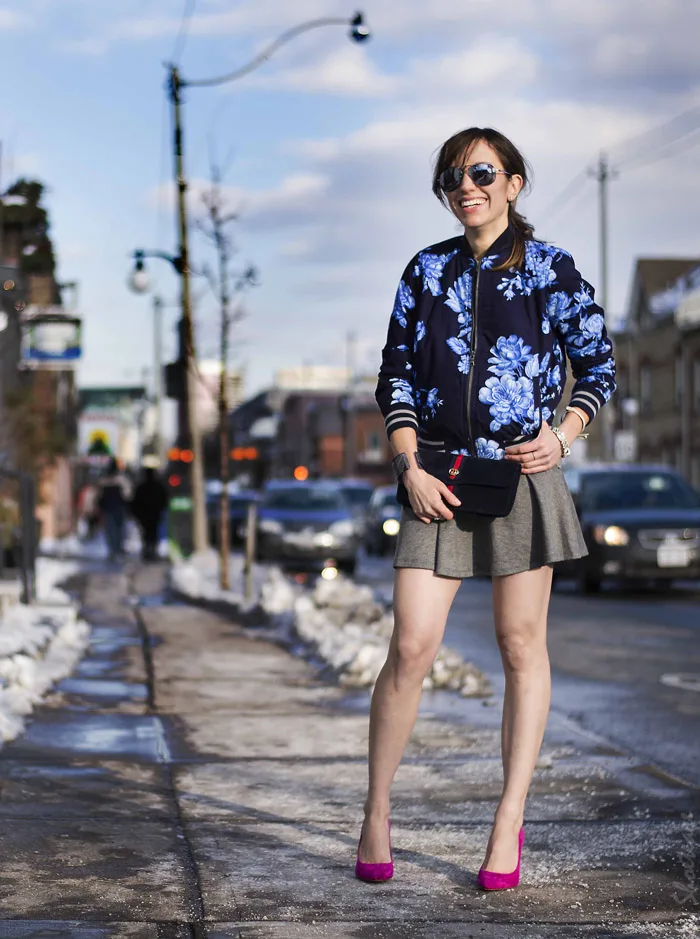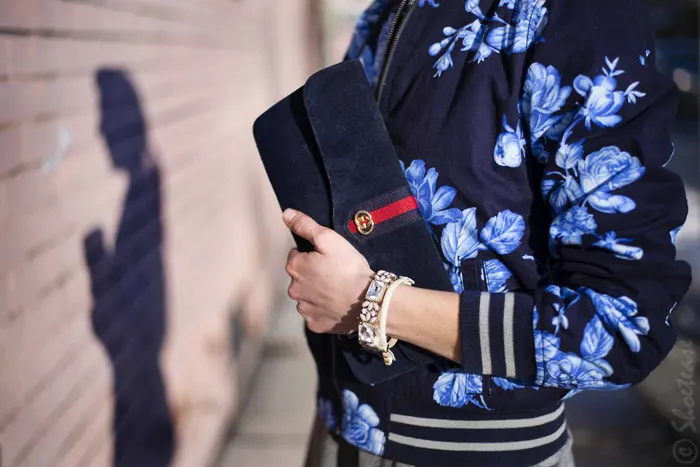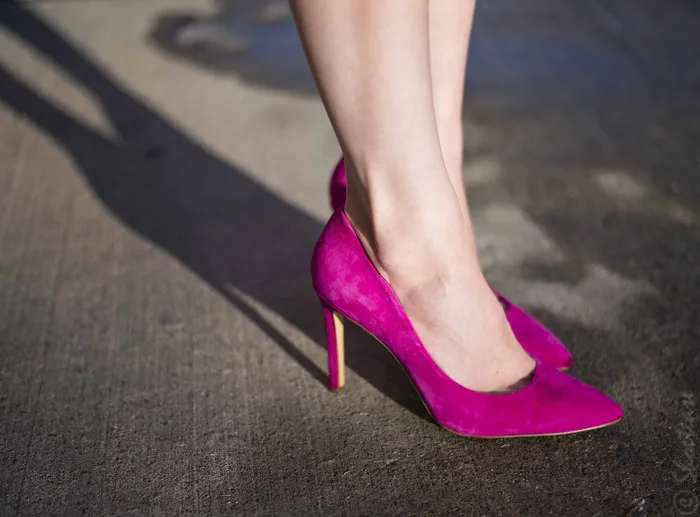 Floral Bomber: GAP. Jewelled T-Shirt: Joe Fresh. Skater Dress: American Apparel + similar. Pink Pumps: Banana Republic (similar + high end). Clutch: vintage Gucci. Crystal Bracelet: Banana Republic. Bow Bracelet: Banana Republic on sale. Cuff: dconstruct. Sunglasses: Nine West + high end. Earrings: Winners
Shop the Look
xo ShoeTease
Cristina is the chief editor, fashion & shoe expert here at ShoeTease. As a seasoned stylist and women's fashion & shoe designer, she boasts over 20 years of experience in the fashion industry. She loves crafting effortless outfits for ladies both online and off and believes that styling advice should be accessible to everyone. Whether you're a styling pro or just starting out, Cristina's here to guide you on your fashion journey! Learn more.