Crocs "Berryessa Buckle" available on sale @ Crocs.com for $79.99 US
On the lookout for great winter boots usually more often than on the lookout for fabulous heels (yes, people, don't knock me, me lives in Canada!), I was so happy to be sent a cute Crocs style for review that wasn't part of the a hideous cold weather keep-me-warm-at-any-cost, winter boot breed.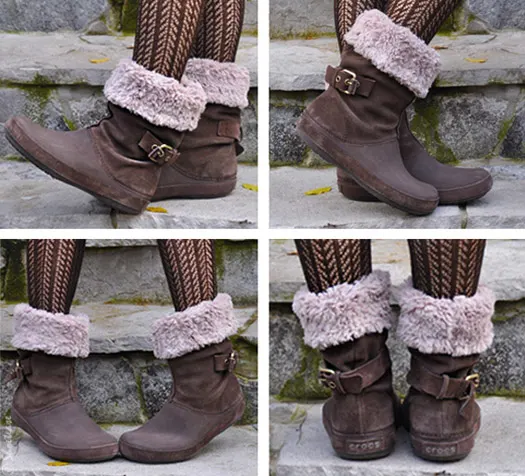 Wear 'em up or wear 'em down, these "Berryessa Buckle" versatile warm, fun & fuzzy boots are not only comfortable (arch support anyone?!) but are also as light as a feather. When walking even just a few feet in deep, dense snow (people from the North will sympathize with me here!) it doesn't get any more uncomfortable than feeling like you're wearing bricks on your feet, dragging you deeper into the cold white stuff. So happy be me for the supple suede & "Croslite" technology lightness!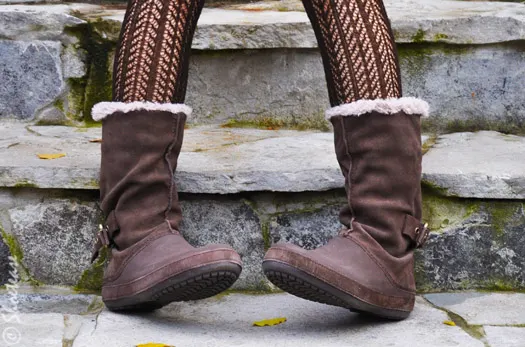 So with a cute buckle detail & espresso/mushroom two-tone color, you get a boot that feels like wearing teddy-bears on your feet. I'm seriously relishing my cute, wearable & can't believe it's a Crocs boots! Also available in a stylish black, for those of you so inclined 🙂
xo Cristina M.