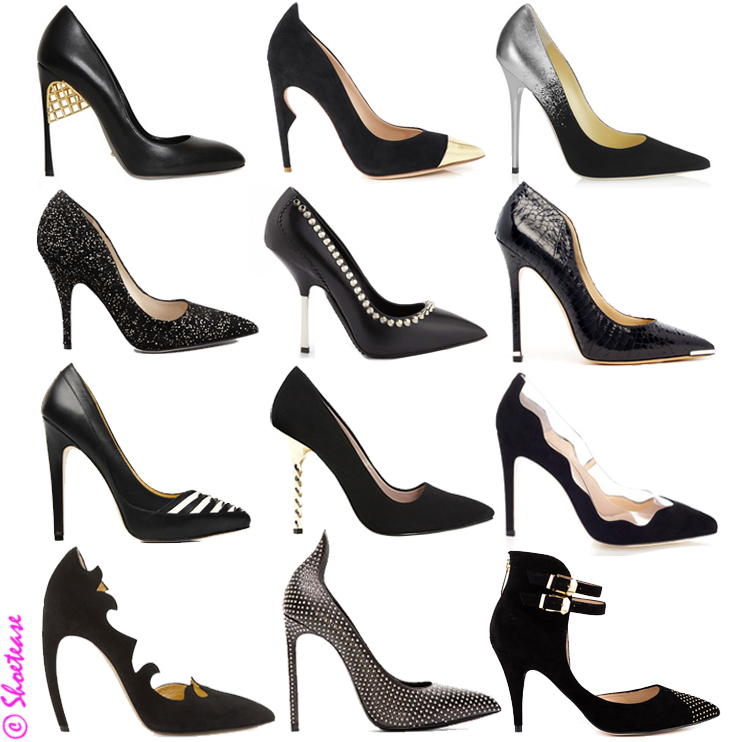 Some ladies like to jazz up their shoes & accessories for the holidays: lots of glitter, metallic shine & even daring embellishments. I am one of those women. However, for less showy-girl types who tend to go straight to a classy black pump, I say take a baby-step away from that fantastic (yet utterly boring!) pointed-toe stiletto, & veer into a direction with a little more pizazz. That subtle, but visually enticing twist.
Be it added sparkle, metal inserts, an original heel or minimalistic studded leather, why not still keep it black & simple, while adding a little je-ne-sais-quoi to match your personality? This way, you'll add a little glamour to the holiday season & start the New Year with a practical shoe which will carry you into the next couple of season. Trust me, it's the viable thing to do 😉

Shop Black Pointed-Toe Stilettos with a Twist!
xo ShoeTease