I try to find the positive side of winter dressing & a statement coat (especially one as extra as a leopard print faux fur coat) definitely adds some fun to bundling up for the cooler Canadian temps!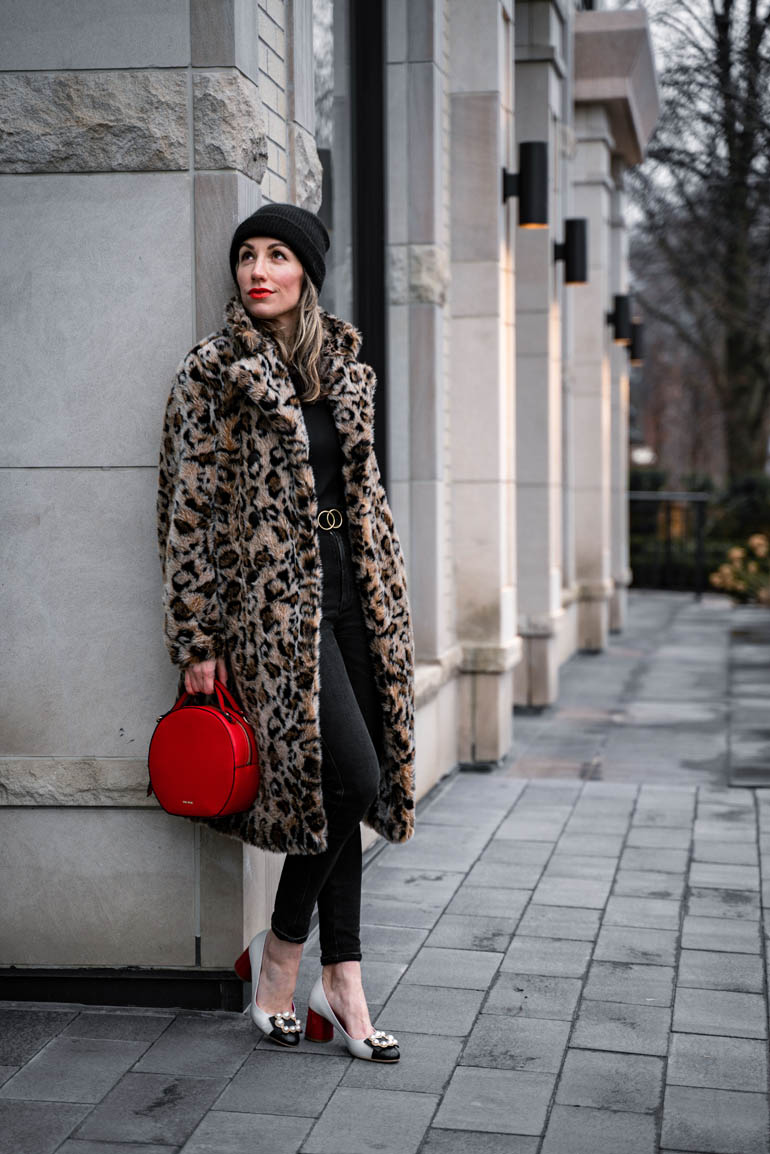 Pearl shoes: Le Babe // Jeans: AGOLDE // Coat: ZARA (similar) // Double Loop Belt: Anthropologie // Purse: Nine West (similar) // Toque: Drake General Store (similar) // Lipstick: YSL
---

---
I was lucky enough to snag this very haute looking faux fur leopard print coat from Zara during their winter 2018 sale for half price. Fret not, however, as there are a ton of gorgeous & similar coats available at the moment! Nordstrom has quite a few amazing contenders, as does ASOS & Saks OFF 5th.
I would recommend wearing a faux fur coat in temps no cooler than -15 Celcius, however. I mean, everyone is different, but for me, when the temperatures start dipping low, I either layer in a light goose down (or vegan alternative) puffer jacket under my statement coat, or have to reach for my parka!
Because no matter how furry & fluffy they can look, faux fur coats are made of synthetic materials that don't keep you warm & are rarely effectively lined for warmth. So do layer, adding on a warm hat & gloves to the mix!
Best ways to wear a leopard print coat? Well, the options are pretty unlimited! I love a leopard print with vibrant colors such as poppy red & cobalt blue, but they also look amazing with all beige or black look, like I'm wearing in this post.
A great way to add a little punch to your all black & leopard print coat look this winter is to add a streamlined belt with fun buckle. Of course, the Gucci Marmont belt is all the rage, which would look fab.
However, since I'm just not willing to spend upwards $500 on a non-shoe accessory, I opted for a double ringed Gucci Marmont-inspired belt. A dupe that's not really a dupe! This one's a solidly built leather version from Anthropologie.
I love the thinner belt with the fine loops, which, even though is not designer, makes a lovely visual statement. I have suggested a few more Gucci Marmont dupes/inspired belts in the product links above, if you keep scrolling through.
Of course, why not be a little extra while already being extra with your leopard print coat, by adding on a pair of statement pumps? I love these pretties that I picked up in a small town in Italy from the Le Babe brand. Exquisitely made in Italy, these were a one-off made especially for the boutique that carried them (and I grabbed the last pair, sorry!).
How would you wear your leopard print faux fur coat?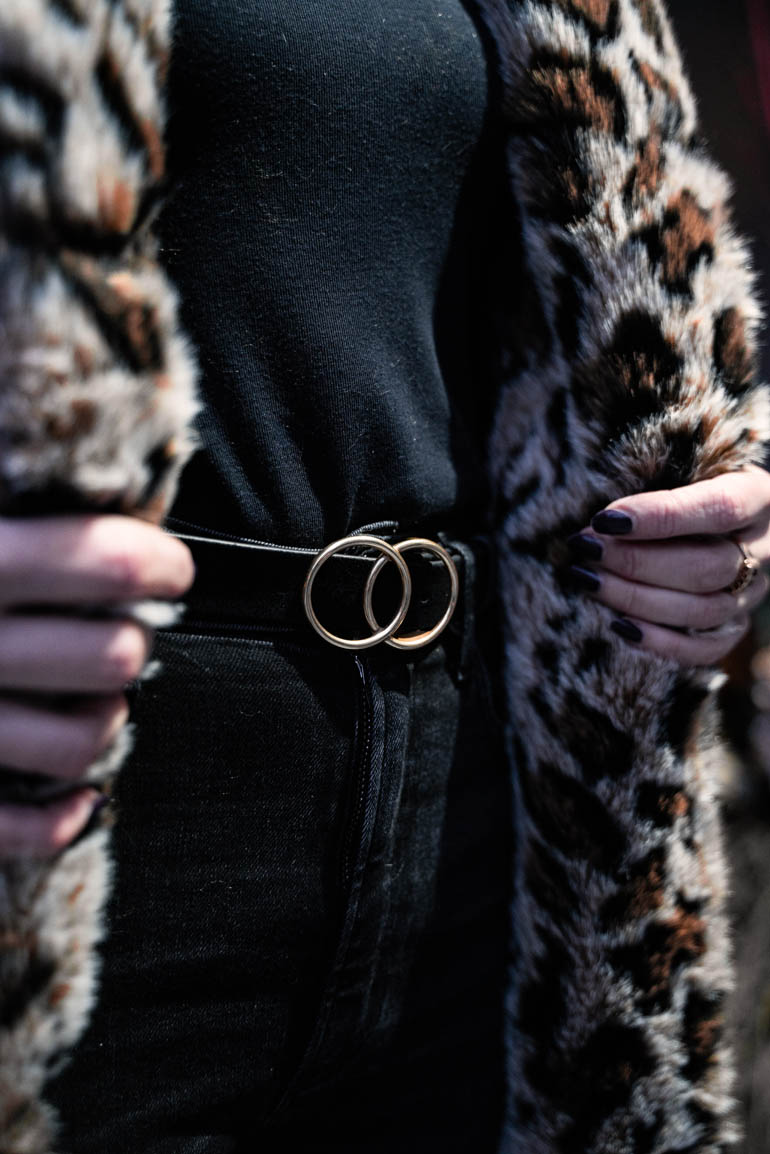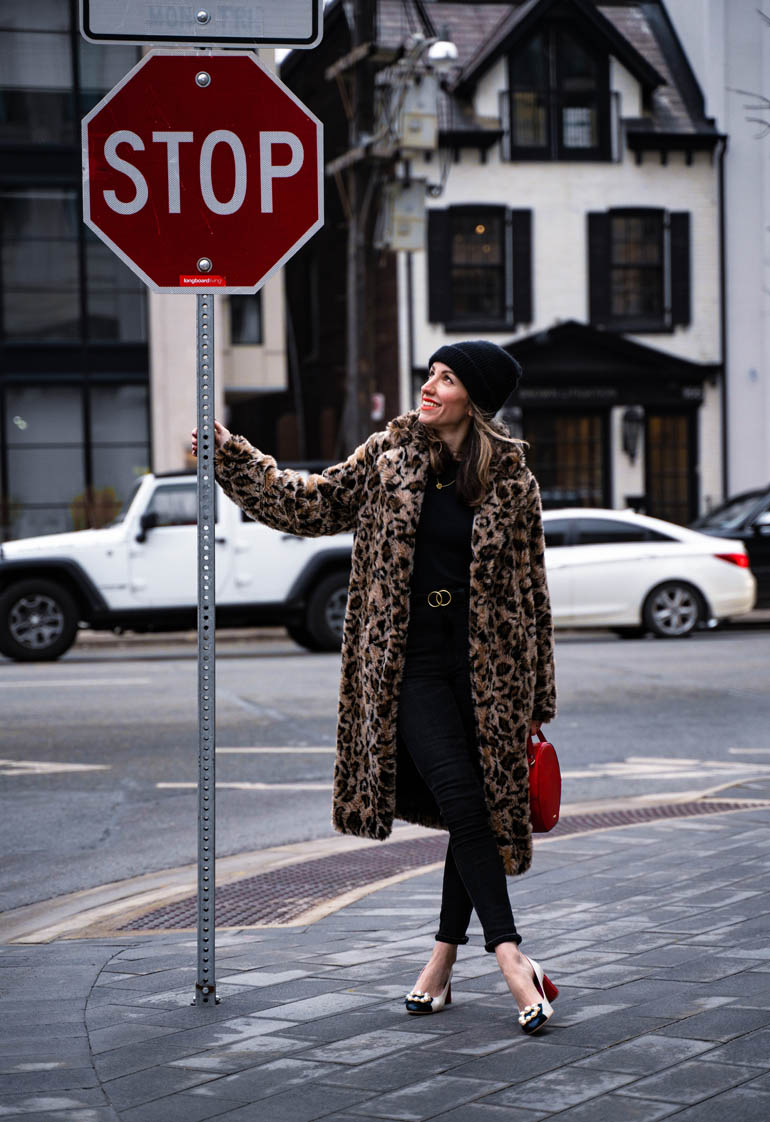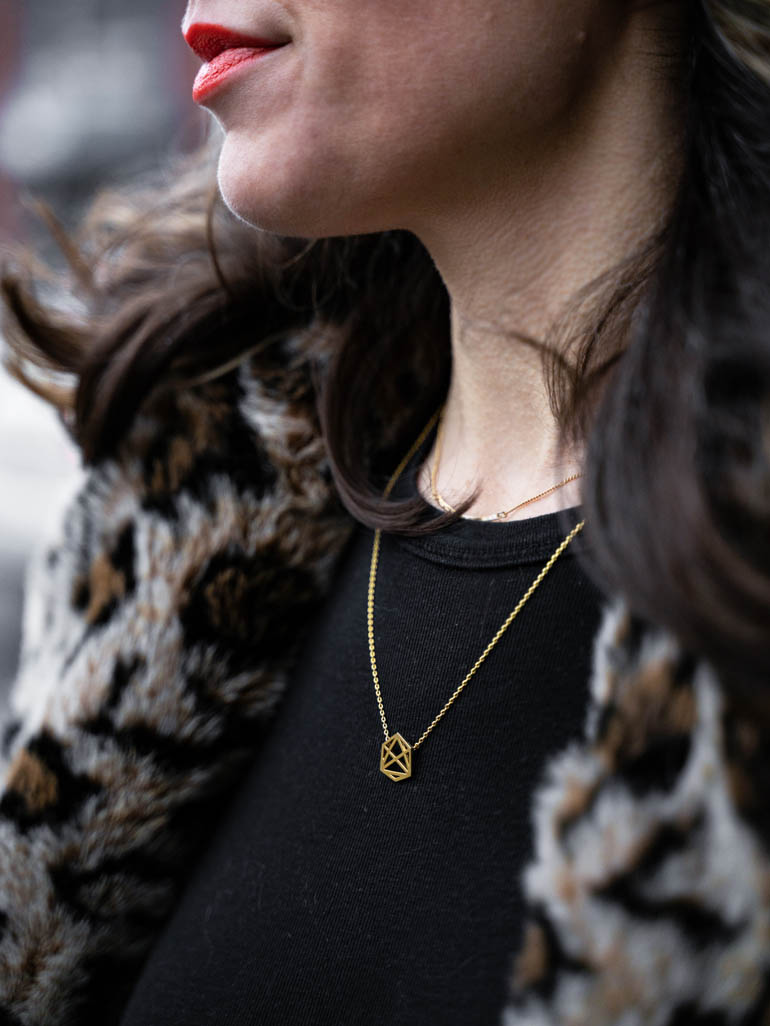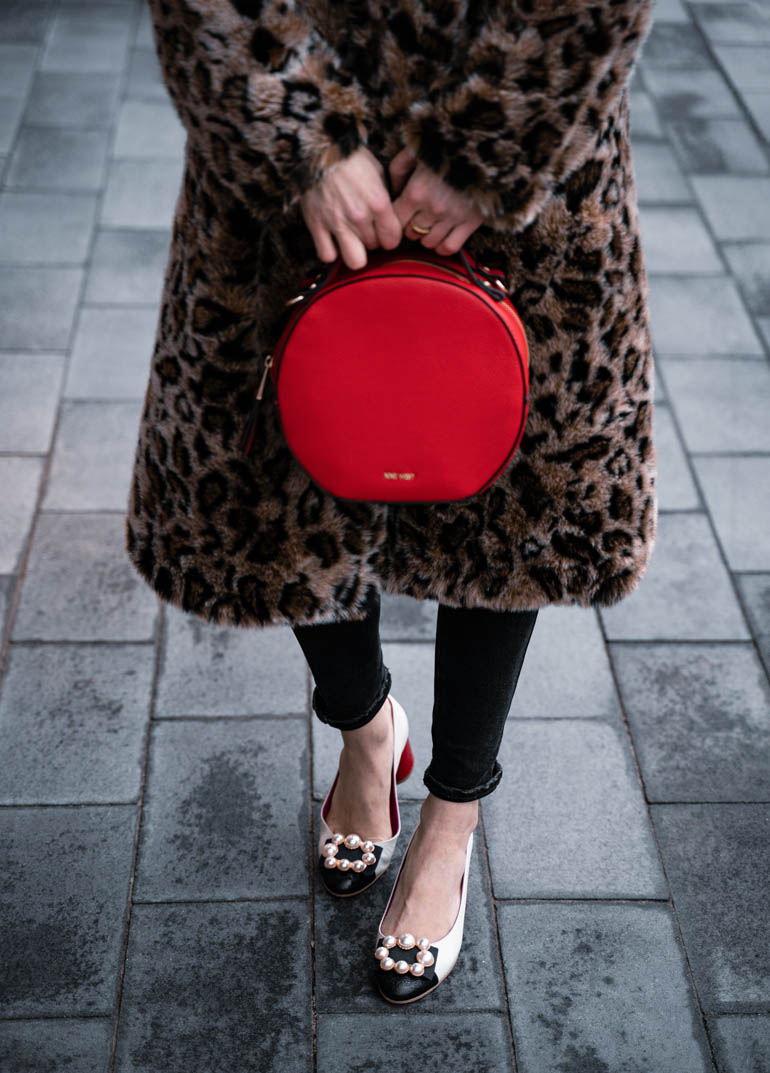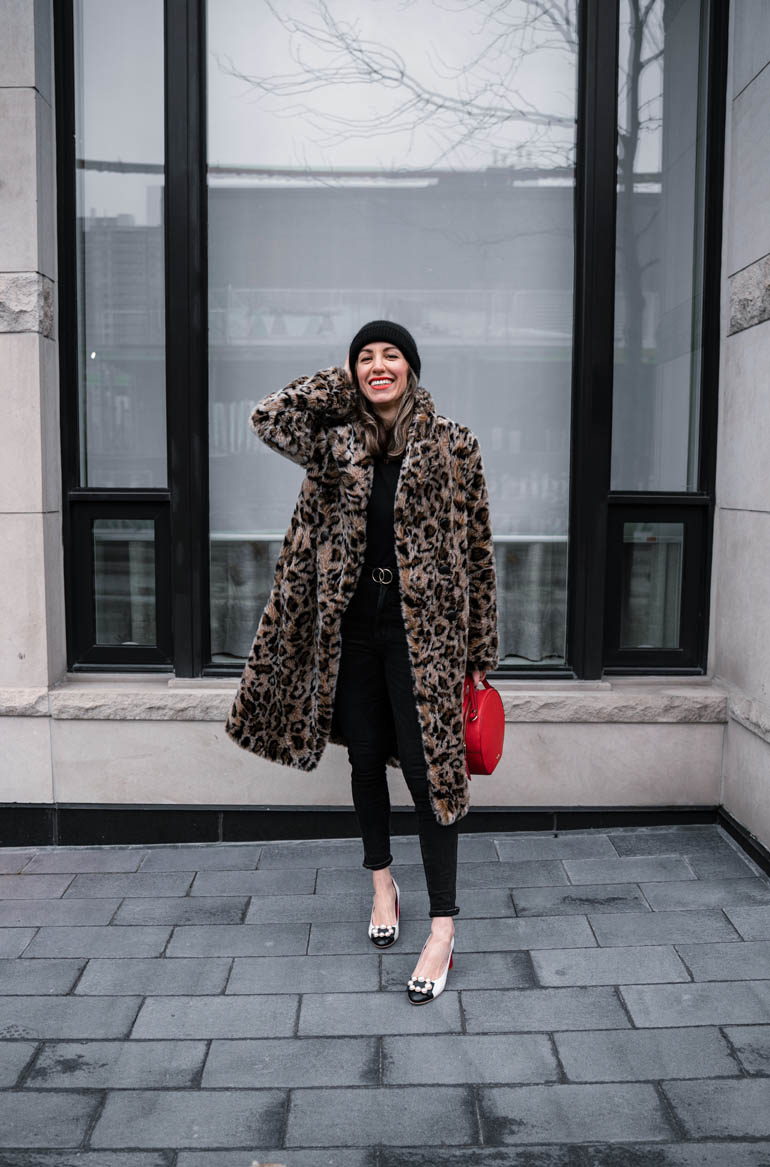 Photos by Wayne Yu
xo Cristina