This post was most recently updated on January 11th, 2015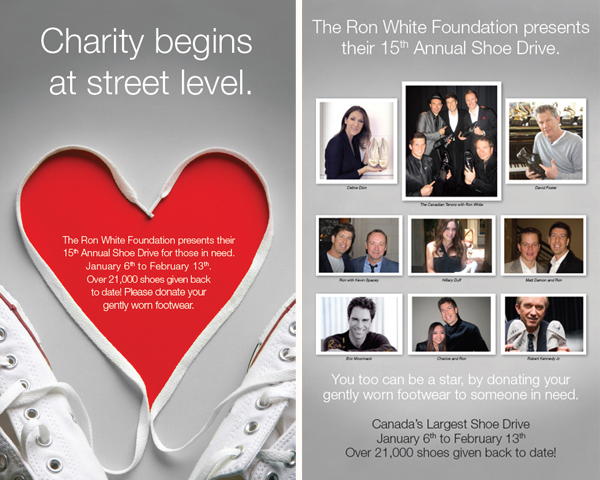 All donations are welcome beginning Thursday, January 6th and will be collected through Sunday, February 13th at the five RON WHITE locations across the Greater Toronto Area.
What are considered gently worn shoes? Any shoes or boots that still have some life left in them.
So take me up on my 2011 Shoe Resolution advice and give some shoe love back to those in need! I know I will. Trust me, you won't regret it 🙂
xo ShoeTease