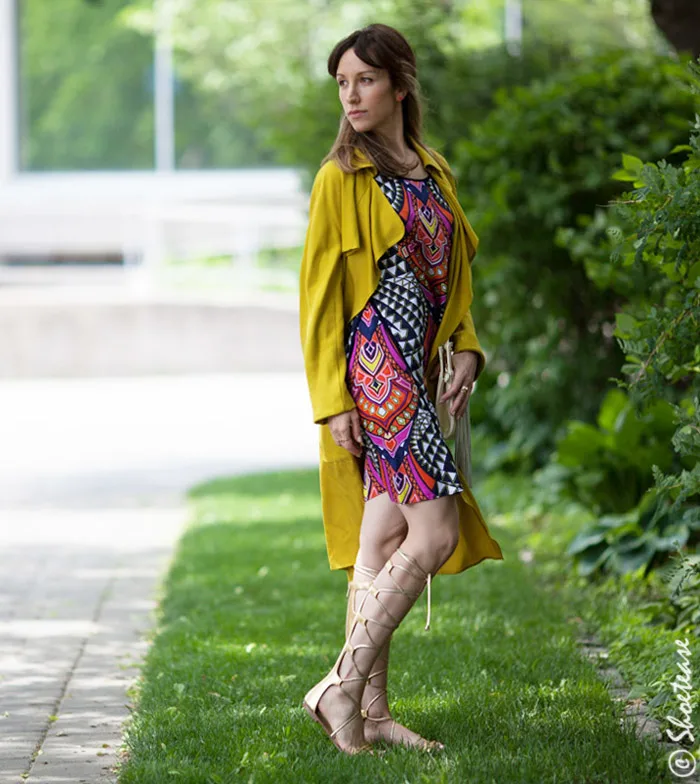 Gold Knee High Gladiator Sandals
Summer's technically almost over & although I will definitely miss the warmth, I have to admit that I'm going to be missing my summer sandals even more. Especially these fun metallic strappy ones!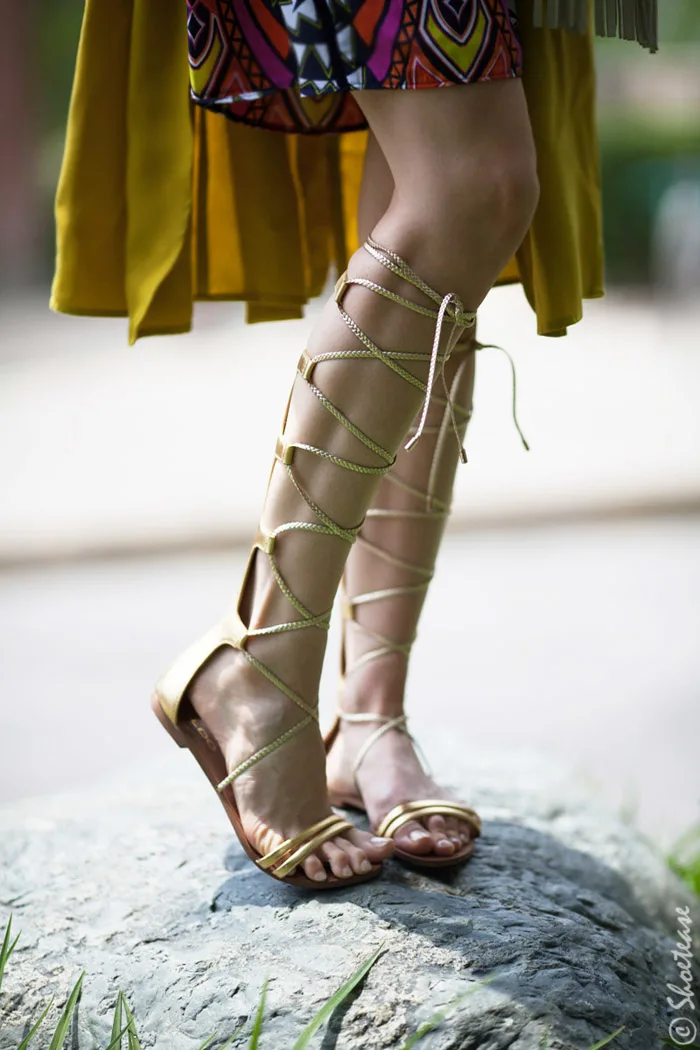 Gold Gladiator Sandals: Aldo. Dress & Purse: Winners. Trench: Zara
Unlike other places in the world, where winter is mild & you can get away with a peep toes & a warm sweater, living in Toronto (and we already have it much better than other parts of Canada!) you just can't.
It's far too cold & snowy for having even one toe peek out! So as we're still hitting the 30s (Celcius) & summer is still going strong in September, I'm taking advantage of wearing my summery shoes as much as possible!
These gold knee high gladiator sandals from Aldo Shoes (up to 50% off in Aldo store right now) have been an amazing 2015 Spring/Summer find. The gold is subtle enough to wear with anything, the shoe itself is comfortable & I think they look amazing!
I've paired these with many outfits, but love a good printed dress (this one's from Winners Bloor St) with gladiators, myself. If you follow my blog, then you've probably seen my tall black gladiator sandals outfit that I styled in the Spring.
I figure that once the Fall breeze settles it, I can still wear them with a cute dress & an added layer for warmth (still loving this fun yellow one that I picked up from Zara last year). Either way,
I'm going to wear these gold gladiators along with all my favorite summer sandals as much as possible, before they get stored away for the many months to come *weep* *sigh* *tear*.
Of course, if I plan a warm getaway, I can unbox them even sooner 😉 I'll look into that!
Check out my favorite ways to wear gladiator sandals, here!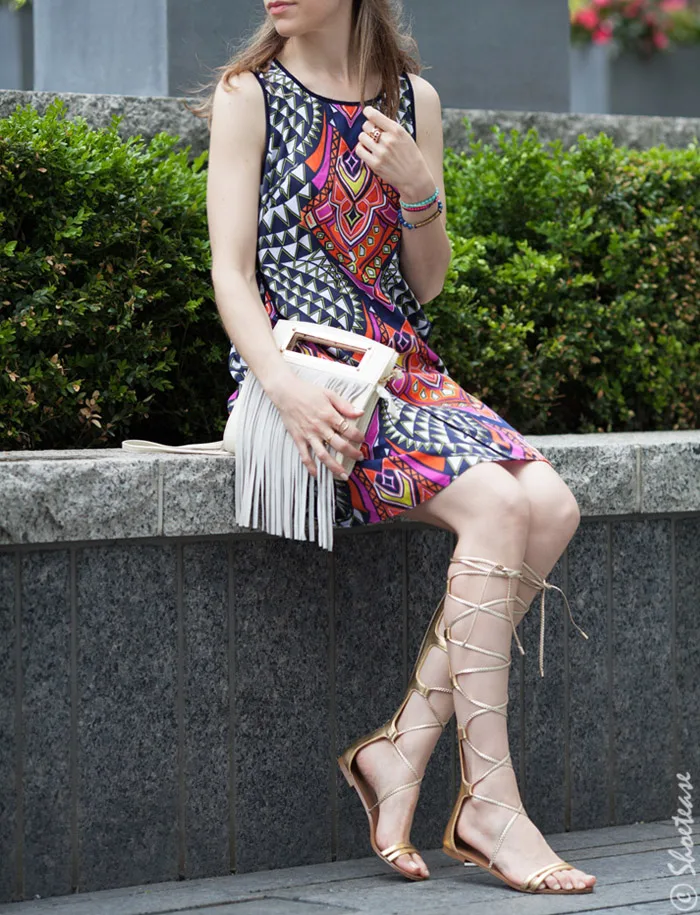 ---
Shop Similar Gladiator Sandals


---
xo Cristina
Photography by Eyemen Zoom
Cristina is the chief editor, fashion & shoe expert here at ShoeTease. As a seasoned stylist and women's fashion & shoe designer, she boasts over 20 years of experience in the fashion industry. She loves crafting effortless outfits for ladies both online and off and believes that styling advice should be accessible to everyone. Whether you're a styling pro or just starting out, Cristina's here to guide you on your fashion journey! Learn more.