This post was most recently updated on December 17th, 2019
So Lady Gaga wore some interesting shoes at her American Idol appearance. Censored (but of course!), these Gaga penis heels are apparently all the rage where shoes are concerned. Maybe this will start a dildo shoes & fashion trend? One questions I must ask: are the heels detatcheable? Just sayin'…
Gotta have these heels? Well, then, head on over to British label's Void of Course website & go get your very own for a mere 2,800.00 pounds! Yes, that's roughly $4,500 USDs. Nope you didn't read it wrong.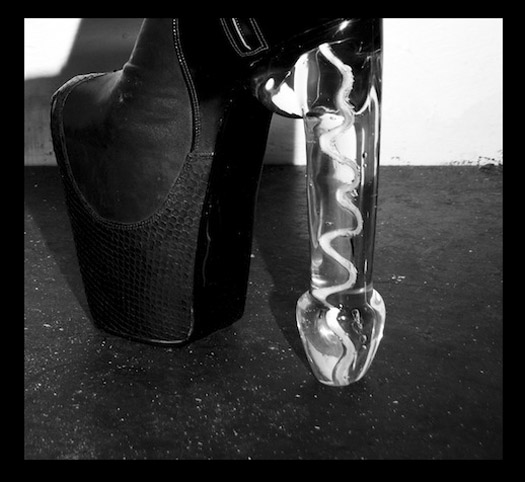 …which is funny that the cocky heels are British, as they somewhat remind me of another UK designer who created her very own penis mary-jane meets Mickey Mouse fluffery for her Erotic Zones collection in 1995. Yes, Vivienne Westwood's sketch is a lot less scary-looking than the actual shoe itself (scroll down). I guess that whole, "no sex, we're British" can be thrown out the window 😉
Happy Friday the 13th!
xo ShoeTease