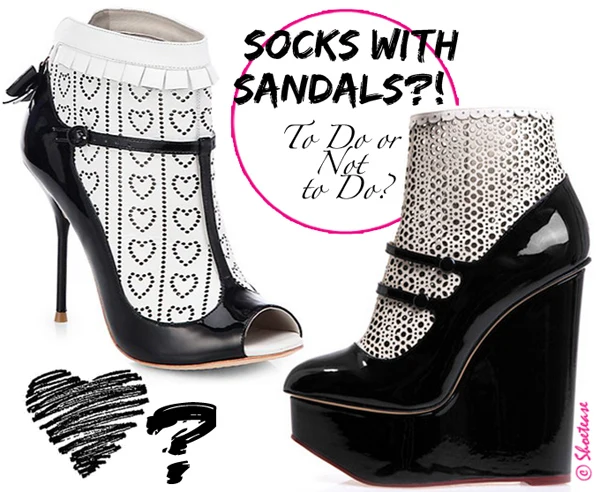 So the still-not-answered footwear dilemma persists. Socks with sandals: yes or no? Well, with the above Sophia Webster "Sadle" & Charlotte Olympia's "Gretel", socks are not a choice. A laser-cut white leather mock-sock has been conveniently "installed" for you. I guess when you don't have the option to opt out, it's possibly ok. Just maybe.
Not necessarily them shoes women want. And although I find them quirky, some might say build-in socks in heels constitutes all the qualities of an ugly shoe.
What do you think?
That is all.
xo Cristina
Photo Credit: matchesfashion.com, saksfifthavenue.com
Cristina is the chief editor, fashion & shoe expert here at ShoeTease. As a seasoned stylist and women's fashion & shoe designer, she boasts over 20 years of experience in the fashion industry. She loves crafting effortless outfits for ladies both online and off and believes that styling advice should be accessible to everyone. Whether you're a styling pro or just starting out, Cristina's here to guide you on your fashion journey! Learn more.