So you're sitting around, moping, wondering what Christmas presents to get the gal who likes fashion, but particularly loves shoes. And seems to have everything. As her little Louboutin habit is possibly a little beyond your price range, why not get her something shoe-related that won't require many or *GASP* any loans? You've come to the right place, perplexed people! I will help you easily access fun & actually useful gifts to indirectly satiate your giftee's footwear desires.
Here are the top picks for holiday gifts that will pamper & make her smile. Sounds pretty good, right?!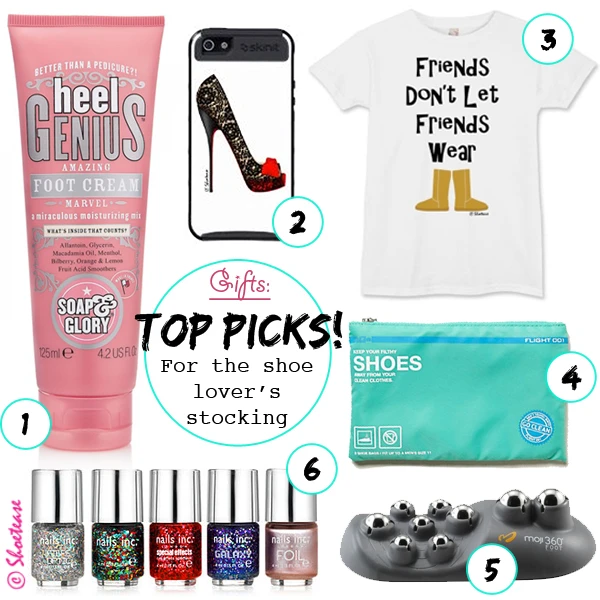 Happy Christmas shopping!
xoShoeTease
Cristina is the chief editor, fashion & shoe expert here at ShoeTease. As a seasoned stylist and women's fashion & shoe designer, she boasts over 20 years of experience in the fashion industry. She loves crafting effortless outfits for ladies both online and off and believes that styling advice should be accessible to everyone. Whether you're a styling pro or just starting out, Cristina's here to guide you on your fashion journey! Learn more.