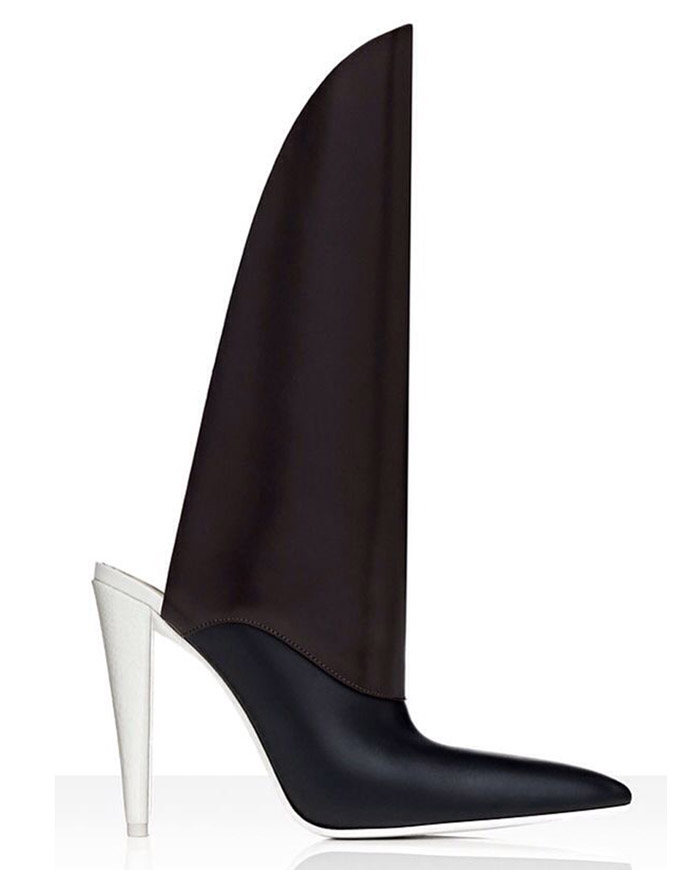 Yes, call me crazy, but I find this mule/boot with its incredibly tall shaft highly appealing. Leave it to Alexander Wang to make any shoe or fashion product "cool", no matter how preposterous the design.
Hold on a second.
I must exempt from my previous statement the atrocities that I blogged about here & here, for which I have yet to & will likely never, EVER forgive him.
But getting back to brighter things, the above boot is pretty amazing & I would totally wear the colour-blocked sleekness with incredible pointed toe & white-hot heels. The question is, what the heck would you wear these with? Hmm…methinks skinnies jeans or a Roland Mouret type 3/4 length dress would do the trick!!
If you're interested, these heels don't seem to be available quite yet for purchase (and no idea of the price-tag is right now) but feel free to browse some of Wang's incredible shoe styles from this coming season's collection. Yummy!

xo Cristina M.
Photo Credit: Pinterest