So, let's be frank here: real life, teeny tiny Barbie pink shoes might in actuality be a little less hot pink than these featured pink pumps, but the one & only thing that comes to mind when I wear these heels is: BARBIE SHOES! Yes, I my brain virtually SCREAMS it (& I think it's what most people think when they see me in them too). And why not? If Breast Cancer Awareness month is not enough of a reason to wear pink, let's mention Fall: the days are getting shorter & darker, so it's the perfect time to brighten things up with a colorful fashion palette, n'est-ce pas?!
Pink & green has been a favorite color combo of mine since I was 8 years old (or possibly 6?). My mother was the one who introduced me to the mix & I've been smitten ever since. As I'm a fan of prints, plain 'ol green pants with my pink heels was just not going to cut it. Green camo print pants, however? Absolutely! Now the great thing about these camouflage jeans (that I've had for more than a year now, from GAP) is that they're not your typical deep, dark camo colour & have far less contrast from one shade to the other.
The lightness & subtlety of this particular print is a great choice for mixing with hot pink heels. Why? Fuchsia in & of itself is loud. Add some original camo print & the result might look messy & by "messy" I mean hot mess messy! In short, it might just be a little more difficult to pull off. Not one to shy away from color, especially not any mustardy lime concoction, I styled the upper half with an older knitted peplum top from Joe Fresh & my go-to Coccinelle purse that just happens to have a hint of yellow to match the tank. Which may or may not have been coincidental 😉
But let's talk about the backdrop, shall we? I've been looking for the opportune outfit to wear with this fabulous theatrical background for weeks & am happy I chose this particular ensemble for it! Funny enough, it's a really banal location: a Toronto Loblaws grocery store parking lot in the Annex. No clue what the story is with it, but I think it's freaking amazing. It's like a choose your own adventure with backgrounds!! For the Toronto folks out there, it's the Loblaws at Dupont & Christie. Definitely worth checking out along with the remnants of the Fall 2014 pumpkins right now! Also worth checking out? These same pink high heels styled with a blush tulle skirt!
Photography by Conrad Collaco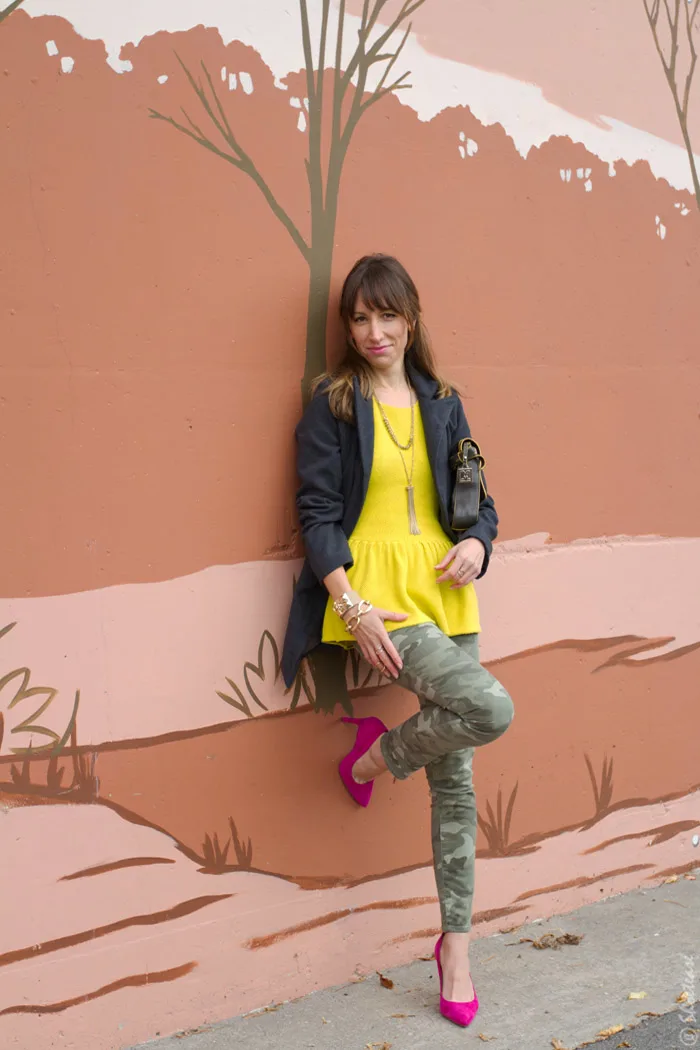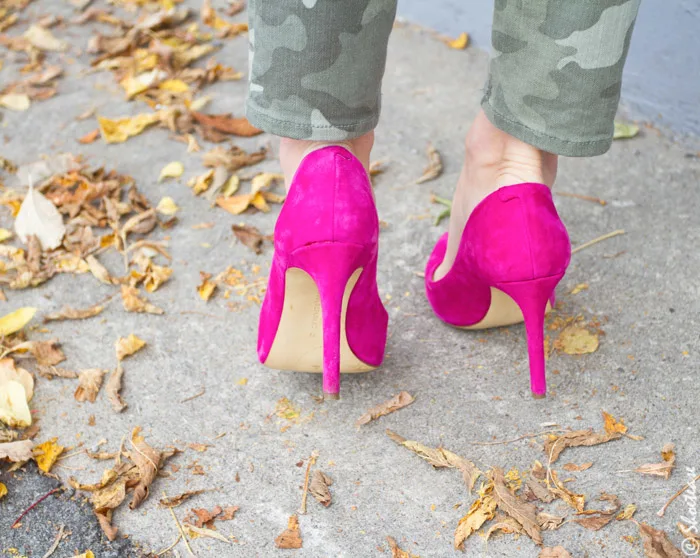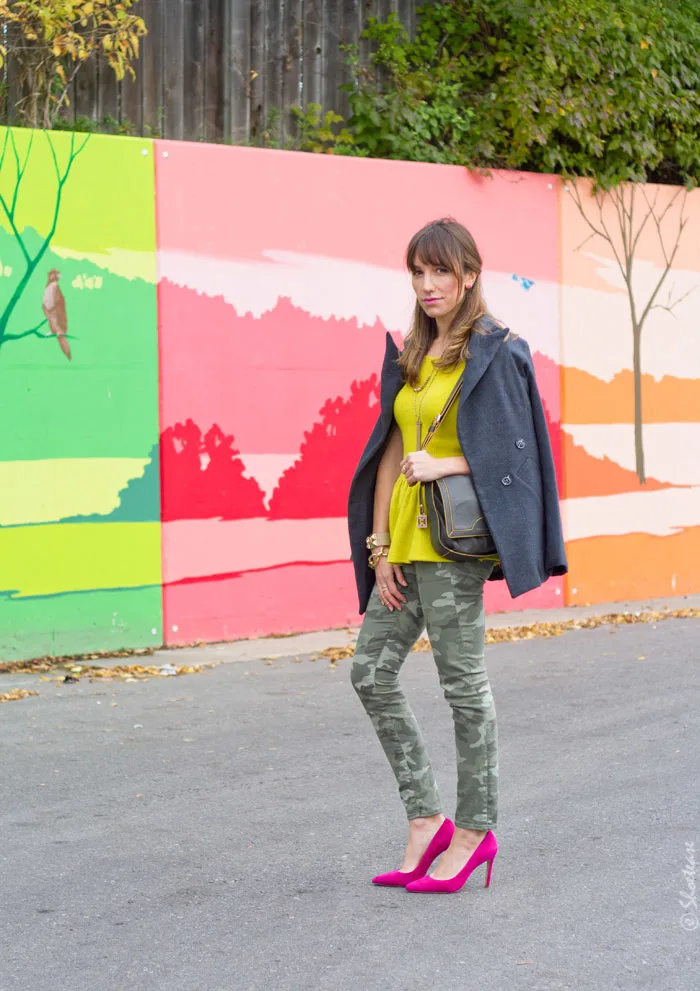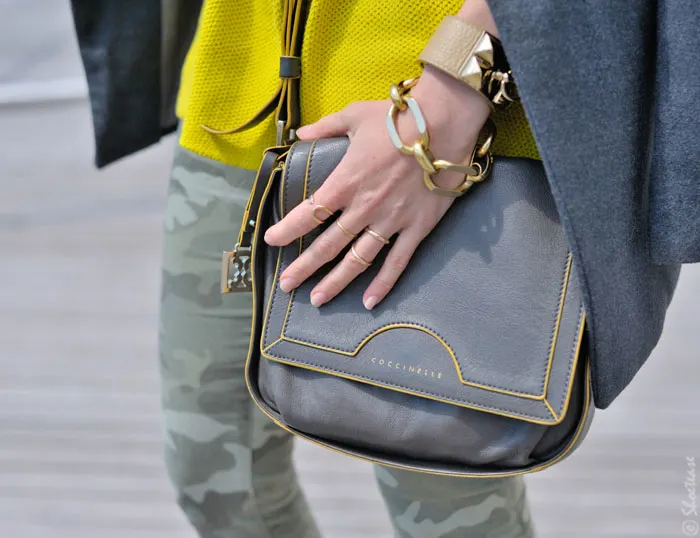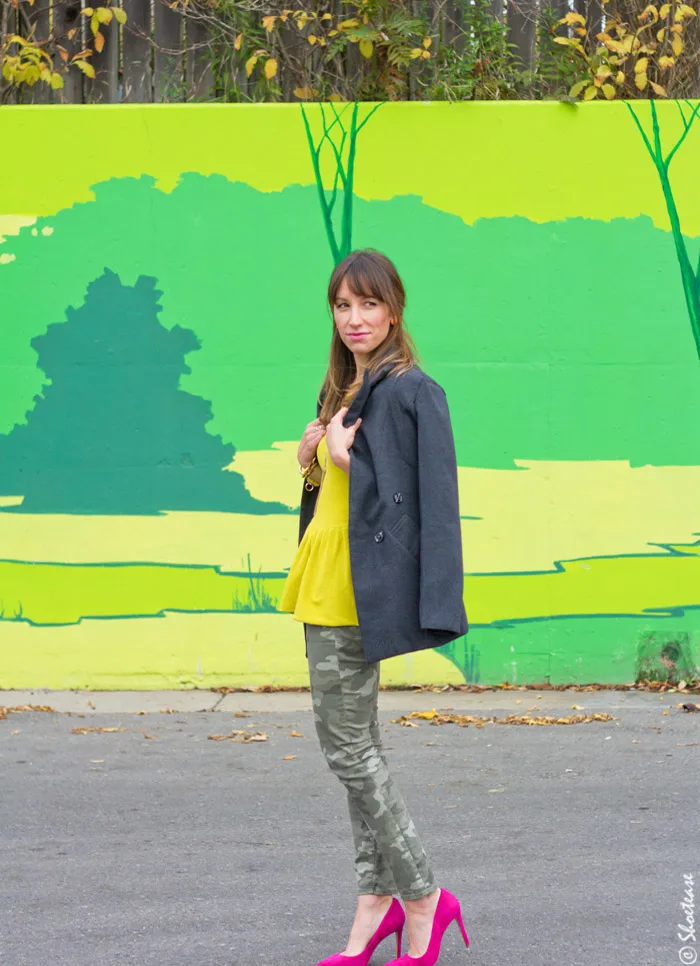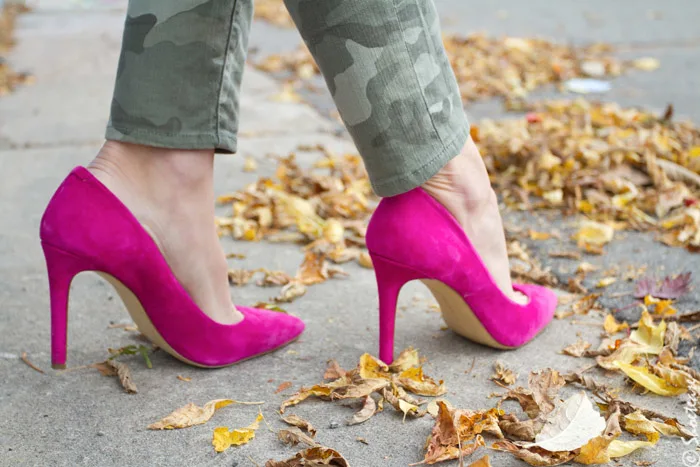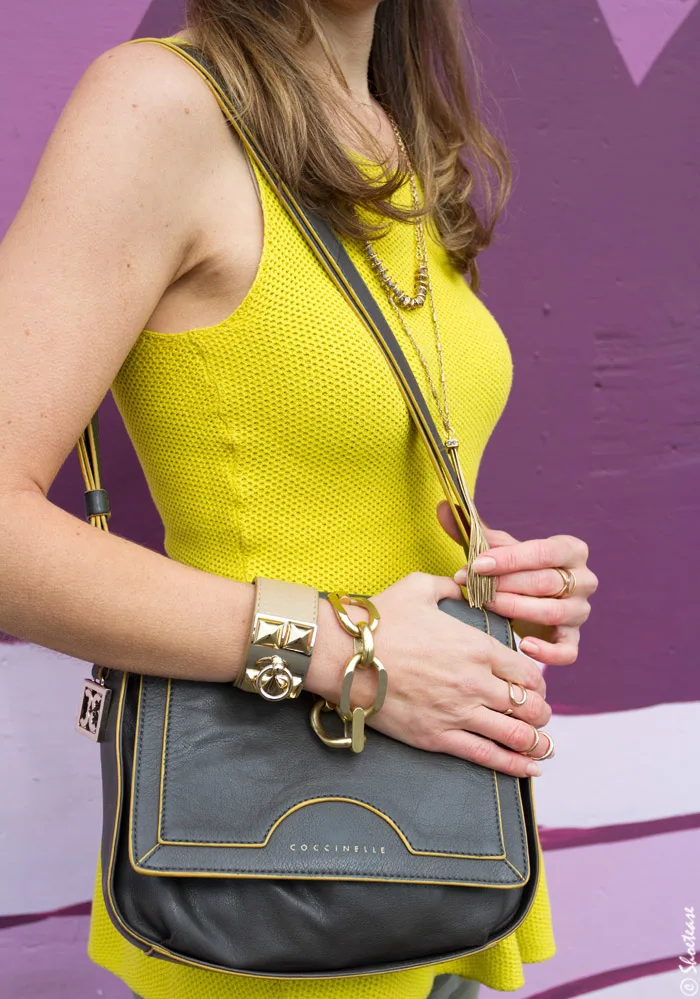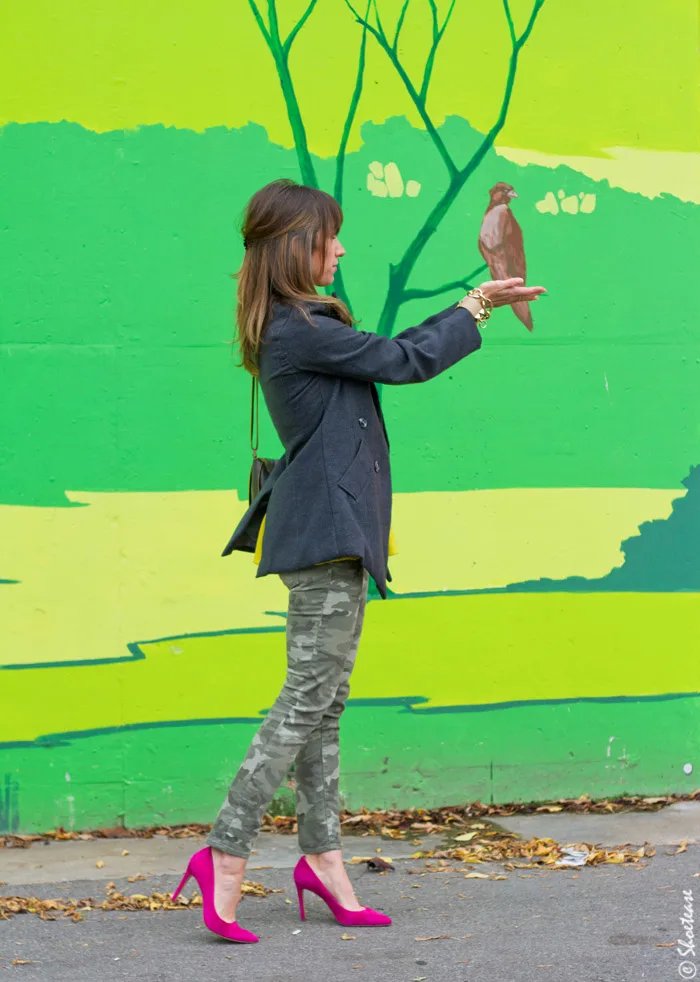 Pumps: Banana Republic // Pants: Gap // Top: Joe Fresh // Jacket c/o SammyDress // Necklace: Winners // Purse: Coccinelle // Rings: Aldo // Earrings: Juicy Couture // Chain Bracelet: Vintage
Shop the Look
xo ShoeTease