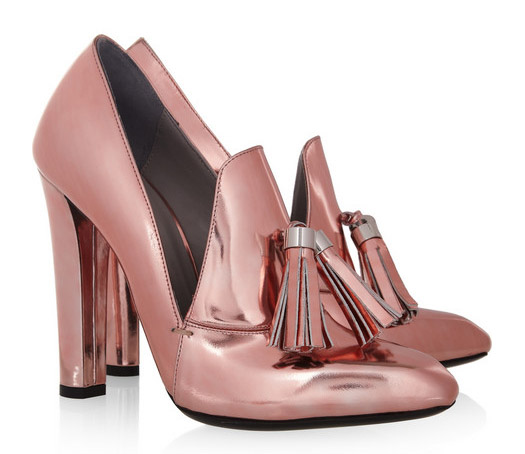 As much as I truly appreciate the silver version of the above Anais Alexander Wang heeled loafer (definitely one of the top "it" shoe of the season), there's something about its pink counterpart that just, well, tickles me pink.
Not usually one for loving metallic pink shoes (as I clearly point out here), the design, smooth lines & tassels of this high heel make me salivate to no end. I love the way Wang can transform an innately geeky shoe into an extraordinarily chic, cool-girl object of adoration! Find them for $650 US from netaporter.com.
What's your opinion…to pink or not to pink?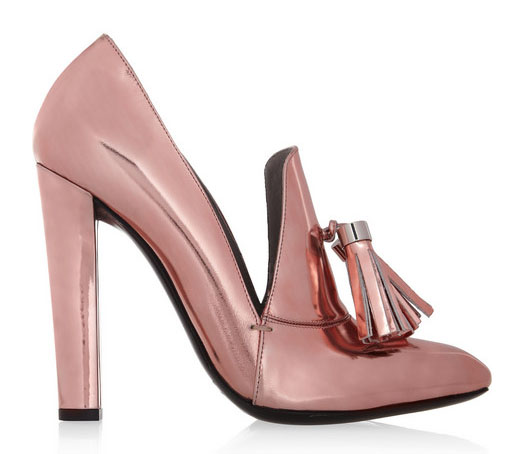 xo ShoeTease