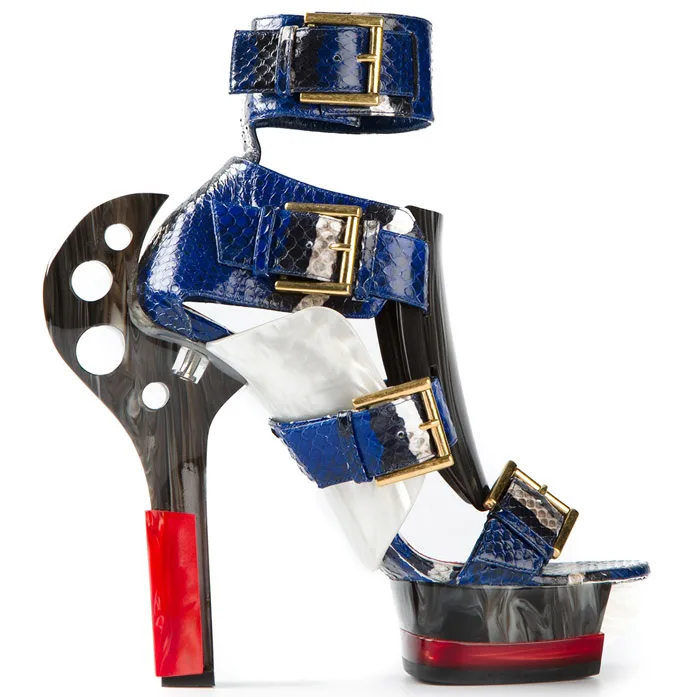 When it comes to Alexander McQueen, I say please. I say thank you. I say, give it to me NOW. But with respect to these multi-buckled "Maya" platform sandals from the Spring 2014 collection, I will politely refuse. Although I do feel bad about dismissing a design from a late, great fashion designer's namesake line, I expect Lee may actually agree with me on this one (not to mention the price would surely have him rolling in his grave).
A whopping CAD 5K+, if you're curious. Anyhow, he didn't design it. I expect he'd never design such an incongruous shoe. There are just too many visual elements going on. It might fit nicely in a museum as an art object, as an adventurous foray into shoe mixed media 'collage' as it is, in fact, visually captivating, but realistically does not belong on any woman or man's foot, anywhere in the world.
Feel free to disagree with me, in the comments below.
That is all.
xo Cristina M.
Photo Credit: farfetch.com