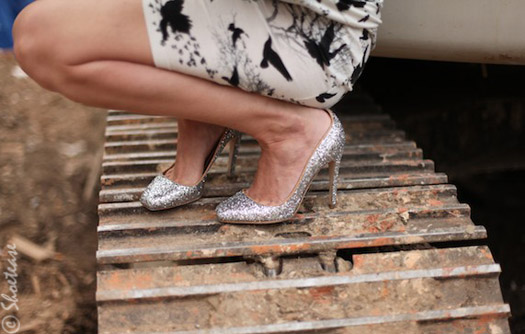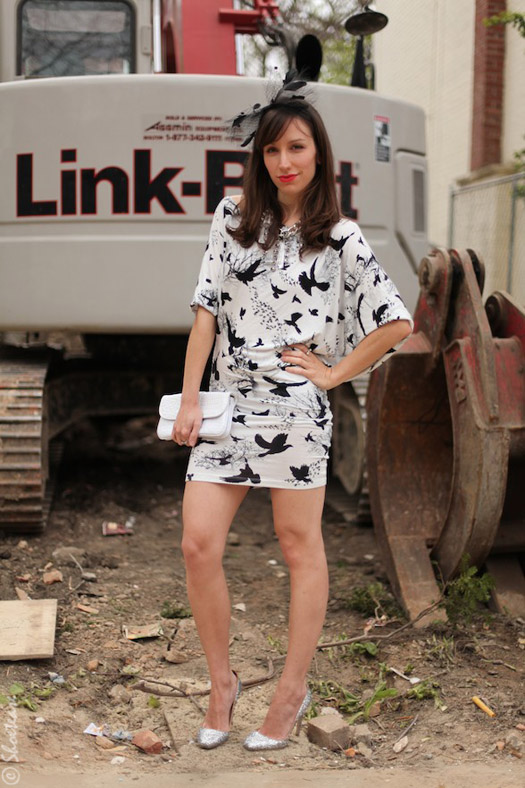 If my place were to go up in flames, these are the shoes I'd spare from the fire! Even though they've proven themselves to be pretty resilient. These Aizza Glitters definitely passed the "construction site" test, meaning that they were not only left unscathed, but I'm pretty sure they scratched a few rocks!
I just love all of Jerome C. Rousseau's shoe collections and not just because he's Canadian. Ok, maybe I'm just a little bit biased, but that wouldn't be the case if his heels were crap. Which they're, of course, anything but! Nicole from the I on fashion has been able to perfectly capture the true "glitteryness" of these spectacular pumps so that everyone can see how incredible they truly are! And it doesn't hurt that they work for all seasons, either!
If Cinderella lived in 2011, she'd definitely pick these silver glitter heels over that glass slipper any day 😉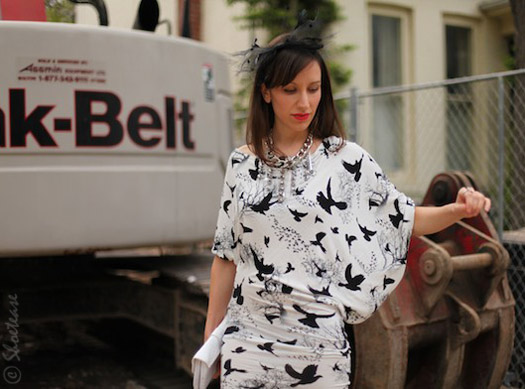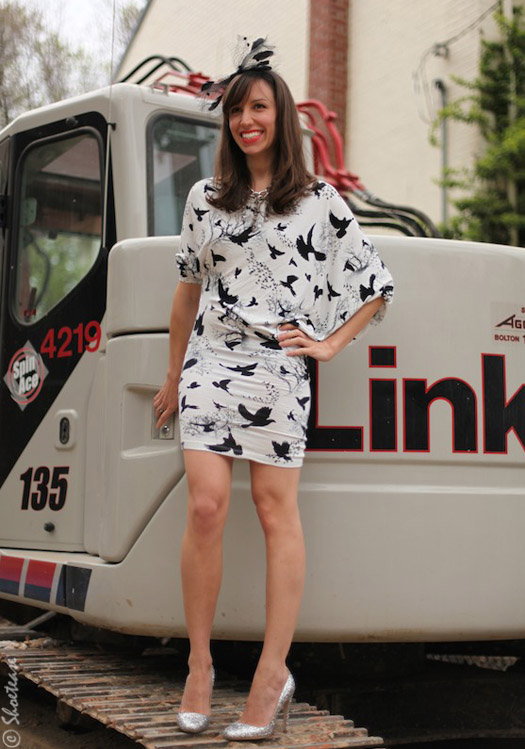 Silver Glitter Pumps – Jerome C. Rousseau from Holt Renfrew, Dress – Freshine from TNT, Necklace – Winners, Fascinator – "stolen" from a friend
See more amazing global streets style fashion shots & style tips from The I on Fashion,!
xo ShoeTease