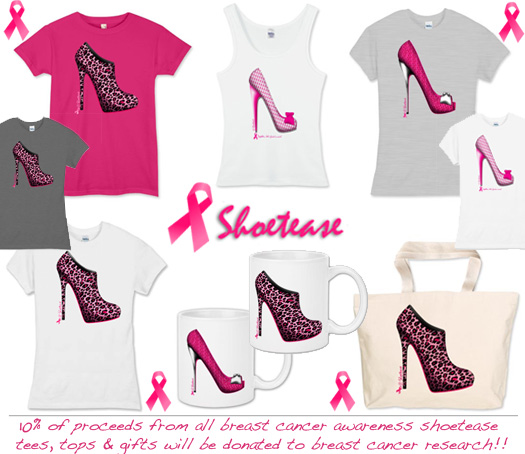 As you know, Breast Cancer Awareness is this month & for a limited time, I've designed some new pink glitter stilettos, heels & leopard print booties in support of the cause.
Loads of colors (not only white & pink!) available in a variety of styles, fits & there are ceramic, travel mugs, totes & more.
Grab one of these designs at the ShoeTease Shop to support this very widespread & important cause. Did I mention that 10% of the proceeds will donated to breast cancer research?
xo ShoeTease