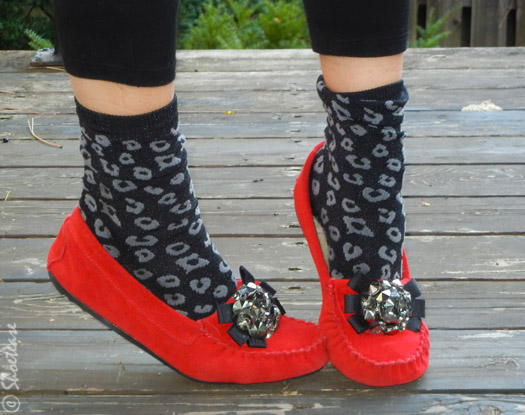 Oh-so many glitter-drenched high heeled shoes, yet so little time or place to wear them, as most of us will be scrambling away during the last few weeks leading up to the holidays with shopping, baking & a tantamount of preparations before being bombarded with office, family & friends fun*! So why not keep it festive, yet functional & fabulous in some high-octave red moccasins with just enough bling to make your decorations jealous?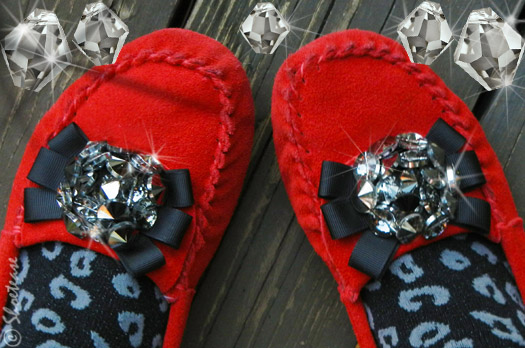 LAMO Sheepskin FootCandy red mocassins (also available in black) with socks from Winners
A big thanks to LAMO Sheepskin for sending me these eye-catching bead encrusted "Footcandy" flats to get me through my own crazy holiday party prep (& not to mention recent move!) with my feet intact. Lined with sheepskin, but armoured with a rubber-gripped outsole, I couldn't ask for more. Now my feet & back will be more than ready to endure hours of gruelling sparkly stiletto foot-time!
*ok, not always, but in the spirit of positivity, bear with me, will ya?!
xo ShoeTease