New Year's Eve is the best time of year to go all out with your look — and your shoes 😉 — no matter how crazy or quirky. And although I love me a good sequin dress outfit, I'm feeling metallics and lots of faux fur to ring in 2017. Especially on my shoes, to transform an already fun pair into statement making pom pom shoes. Because, why not?
Pom Pom Shoes & Metallic Pleated Skirt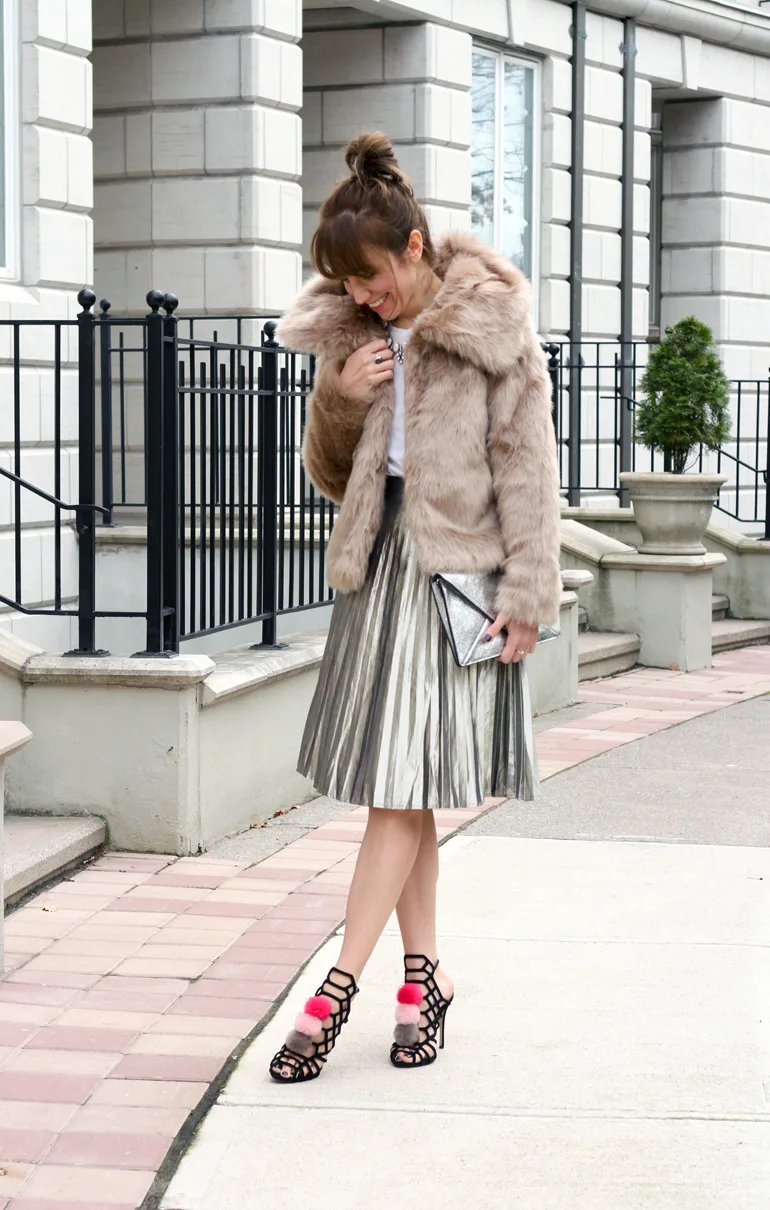 Shoes: Steve Madden "Slithur". Pom Pom Shoe Clips: Pombons. Metallic Skirt: Gap (sold out similar below). Faux fur jacket: Banana Republic. Necklace: SammyDress c/o. Metallic clutch, old.
---
Shop the Look:

---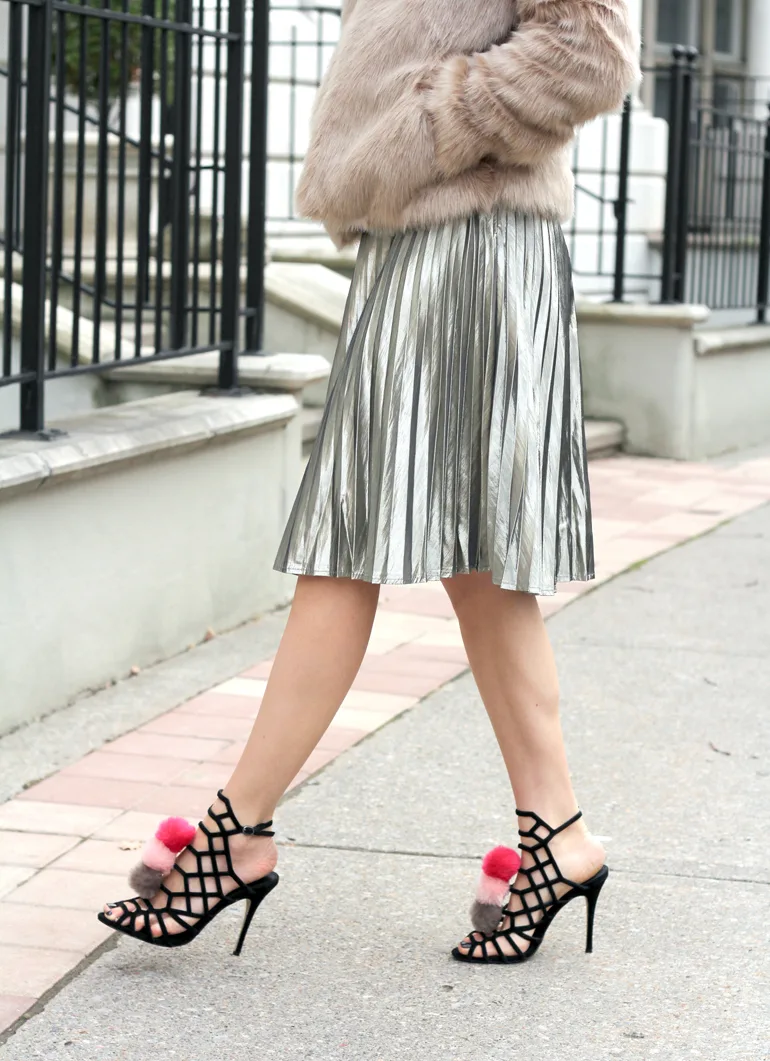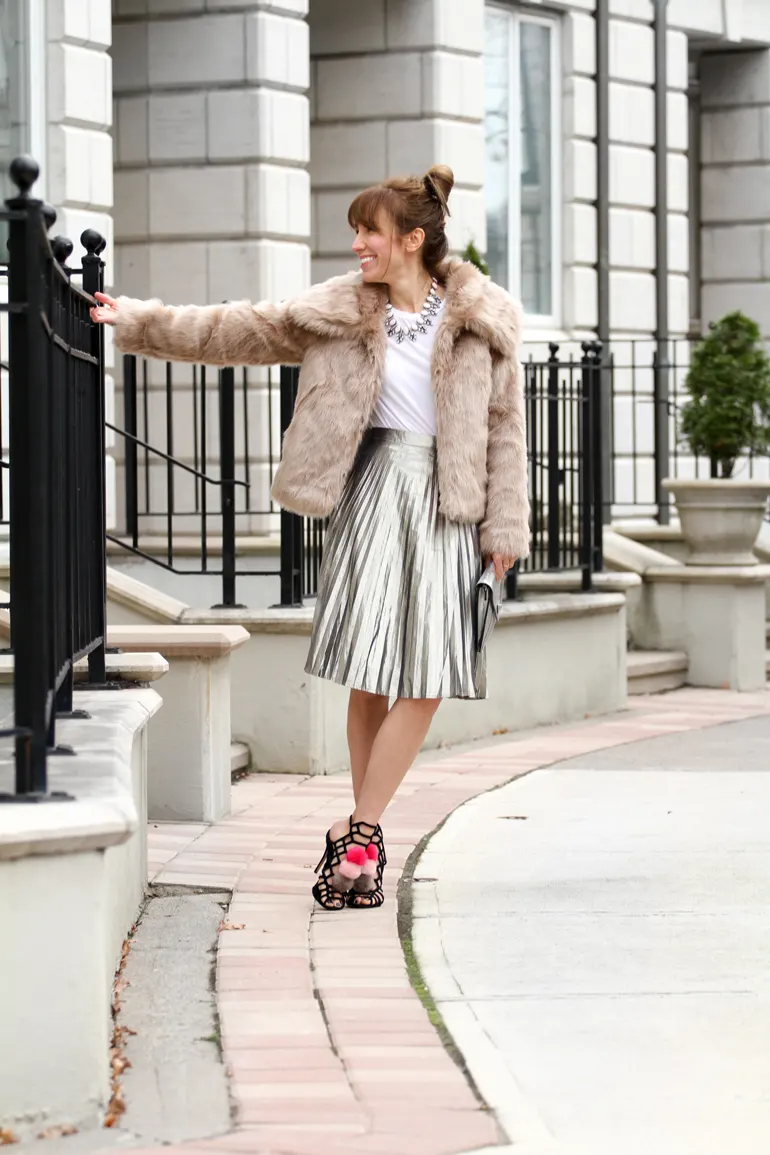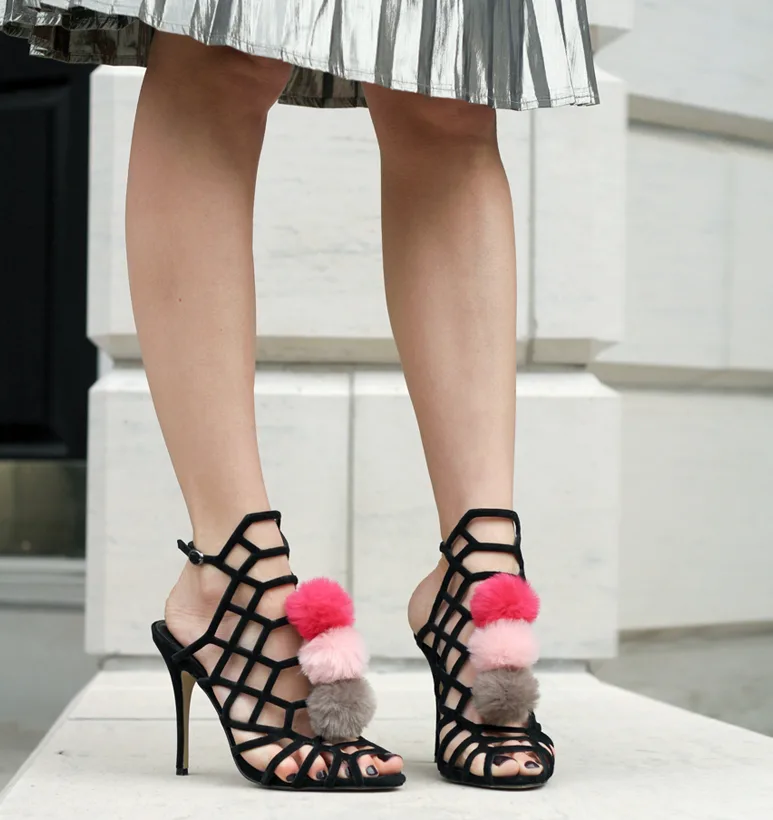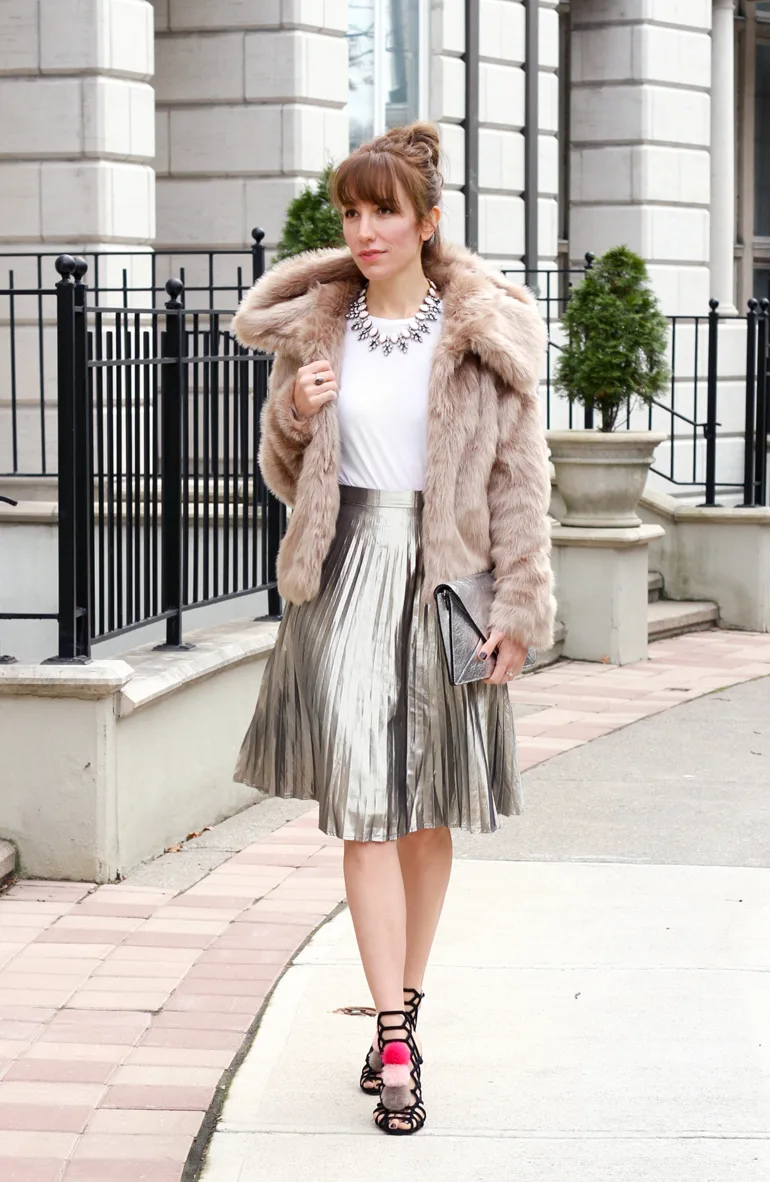 Metallic pleated skirts are everywhere. Or more correctly, were! Sold out from almost all stores, the silver metallics are actually my favorites. Glad I grabbed one in time! But no worries, Asos still has a few styles in stock, which I've linked to at the beginning of the post. Short, long or midi, they go with everything and are perfect for dancing the night away on New Year's Eve.
It's always great to pair your shiny metallics with bold matte fabrics like, say, fur. That way, you've got yourself a great contrast, making your reflective items shine brighter and your fur, well, furrier!
How you dress for New Year's Eve is obviously very much dependant on where your going & what your plans are. But if you're going to a fancy soiree or an informal dinner, you can always makeshift some fun pom pom shoes with shoe clips! Heck these even look great on slippers (trust me, I've tried it lol!).
Although I don't wear a lot of pink, but this Pombons combo is one of my fave, made up of Champagne, Cotton Candy & Dragon Fruit "colors". This could be a good mix of colours to clip onto a shoe for a wedding 🙂 This mix of pom poms isn't available in the Pombon's shop current combos, but you can easily request it!
I have to say the best way to wear your pom poms on your shoes for a big party is on sparkly heels. Yes, kind of bridal-esque depending on what colors your shoes & shoe clips are, but still the best of all worlds. I might actually try that on the 31st (even though I still haven't nailed down my plans!).
What are you up to for this 2016 New Year's Eve? And more importantly, what will you be wearing?
xo Cristina