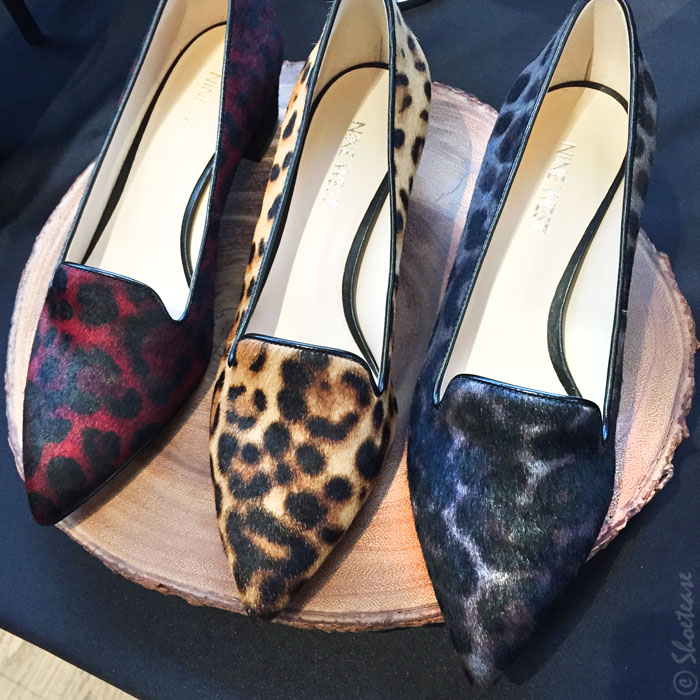 I had the pleasure of getting a sneak peek at the Nine West Canada Fall 2015 shoes & accessories collection earlier this summer. I'm always eager to see what themed presentation Nine West Canada will bring us each season during their presentation. The two yearly collections are such a visual delight & I'm always so exciting to share them with my shoe blog readers!
Immersed in the magical world of the enchanted forest (dreamt up & brought to life by the immensely talented Nine West Canada team), there was no shortage of visual delight! And the shoes, flats, sneakers & handbags were just the tip of the pixie dusted icing on the cake!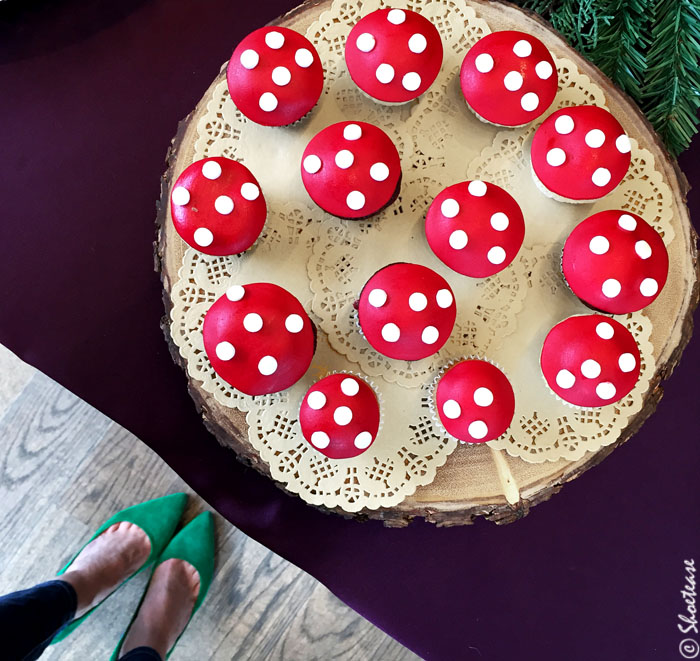 Nine West Canada Fall 2015 Shoes Collection
Taking a bit more of an edgy & trendy stance, Nine West delivered a runway ready women's footwear collection to suit most tastes & lifestyles. Flats with pointed toes & menswear inspired shoes were definitely dominant within the collection. Of course, there were a ton of high heels too with new detailing: some with classic stilettos, or with a sculpted or chunkier heel.
New in the Nine West Canada stores is a new set of shoes & boots from William Rast, known predominantly for its rugged denim line co-created by none other than Justin Timberlake. This is William Rast's women's shoe debut in Canada & I gotta say that the designs are amazing: very trendy, edgy & sexy! I could easily own a pair of each, really 😉
Yet among the amazing NW Fall 2015 shoescape, a particular set of shoes caught my eye. Here are 20 of my favourite styles, details & shoe trends from the Nine West Fall 2015 collection media presentation in Toronto, Canada.
1. Fringe & Tassels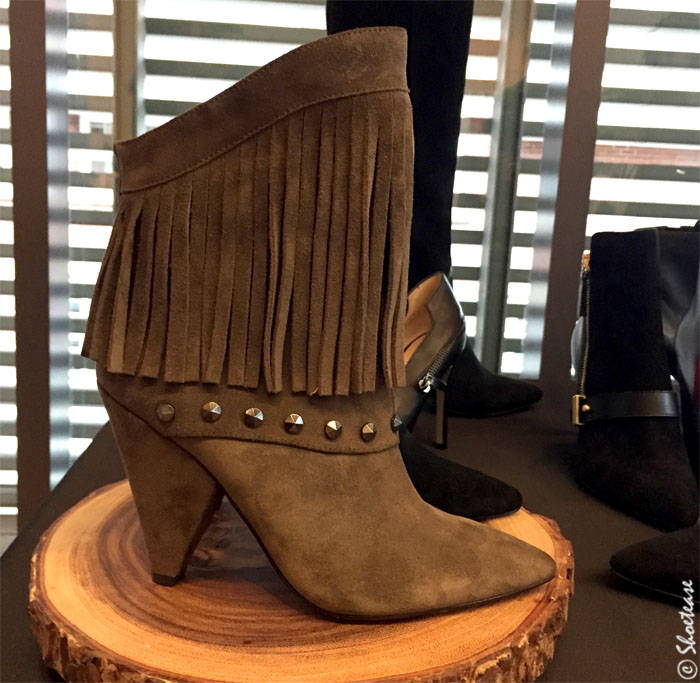 Nope, I'm still not over the fringe shoe trend! I love how the extra long fringe & stud detailing on this dark tan William Rast boot!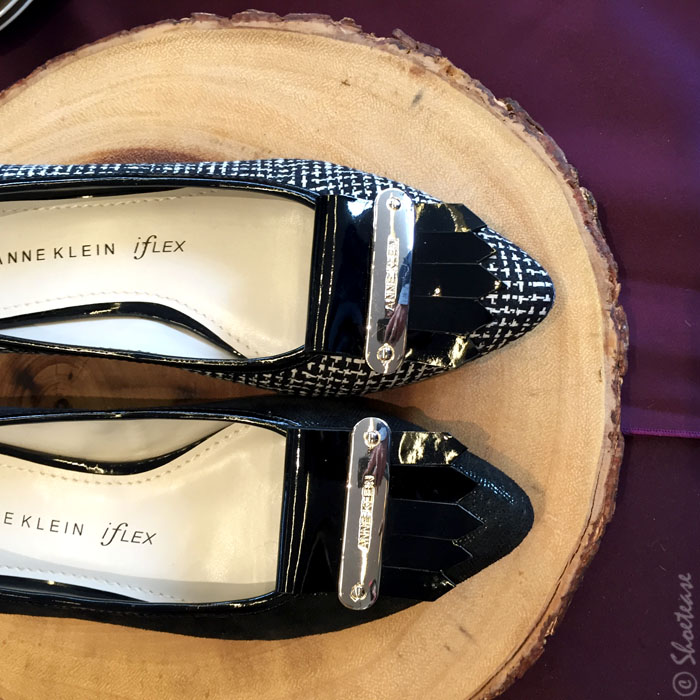 Finally: a perfectly fashionista flat that blends into even the most corporate of environments. These two pairs are Anne Klein iFlex, where style & comfort meet technology. Love the contrasting materials & the large metal hardware.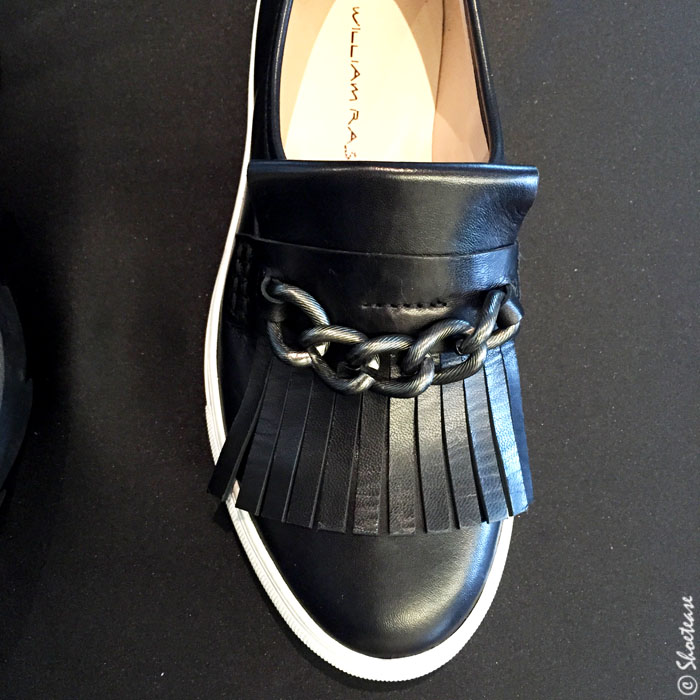 A sportier take on the golf fringe loafer is this fabulous William Rast sneaker with black opaque chain detail. Love the all black upper contrast to the über white sole!
3. Leopard Print Shoes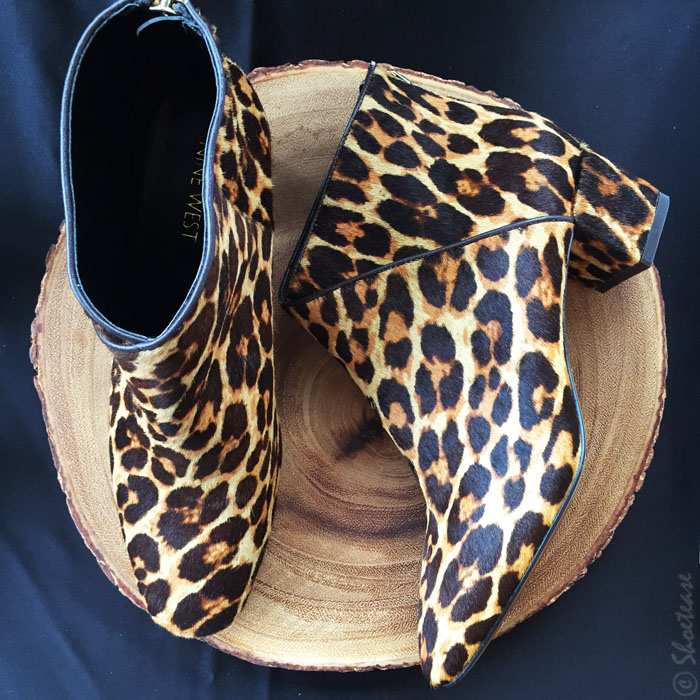 Another trend I am definitely NOT over is leopard print. Well, any animal print works for me, no matter the print or season! However, there's nothing quite like a great leopard print shoe in the Fall, now is there? This one above is perfectly in tune with the Fall 2015 runway shoe trends with its 60s-inspired square toe and chunky low heel. Wear these with a flared trouser & you're a fashionista in the making!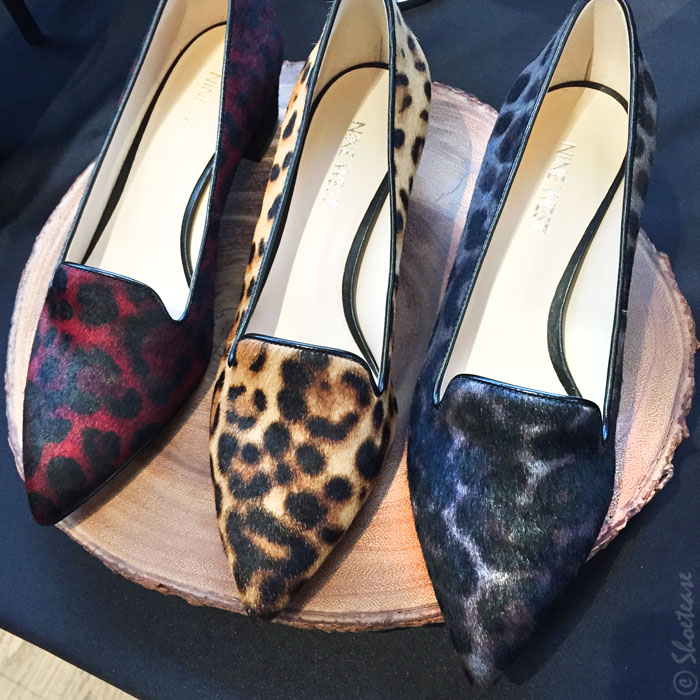 Now if you're unlike me & find leopard print shoes terribly yawn-inducing, these Nine West heels & flats for Fall 2015 might just change your stubborn mind~ I love the new hues with the same print. The red leopard print is a perfect sexy heel for a fun night out, while the grey-base monochrome print is the perfectly subtle animal print to take you from office to date night. Love love LOVE the metallic detail on the front sole portion of the ankle boots!
2. Mens Inspired Brogues & Loafers
Menswear–or men's shoes to be exact–have been a continuously evolving trend in women's footwear. It just keeps getting more & more interesting as we move forward. I particularly love Nine West's adoption of this trend with a twist: ribbon laces, patent leather & a pointed toe to give them a feminine touch. However, the most in vogue of all the men's inspired women's shoes at Nine West are monk strap brogues. How amazing are they in forest green? Great play with colors!
4. Nine West Flats for Fall 2015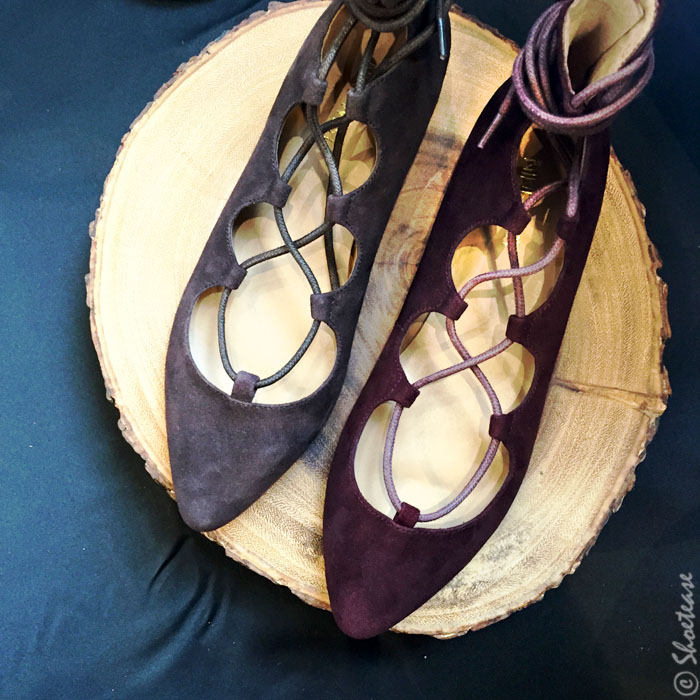 We've already seen a few flats above, like the amazing leopard print trio, but there's a newer Nine West ballerina flat in town: the Aquazurra-inspired lace up above. Just love it in the colors they chose to produce them in, especially the taupey-grey! These Nine West Canada Fall 2015 shoes are definitely on my must buy list.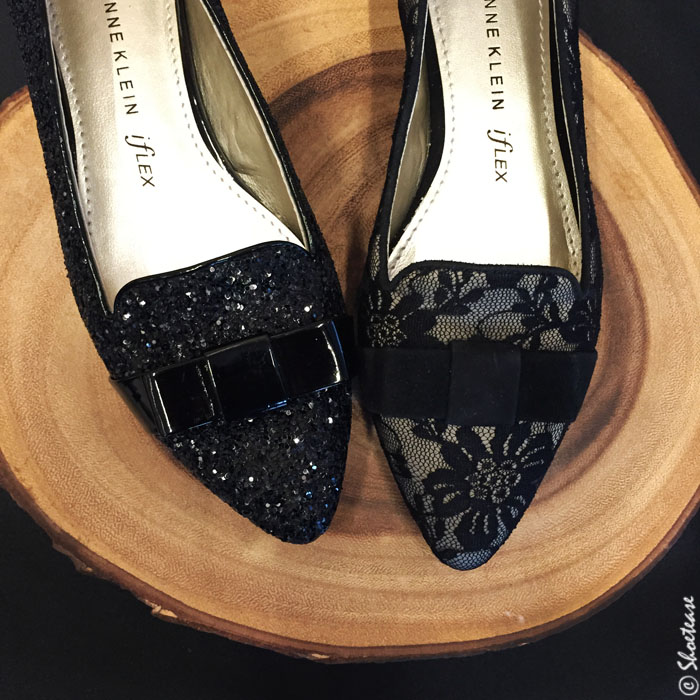 If a fancy flat is your thing, these tuxedo bow loafers in glitter or lace are the perfect alternatives to a hurty high heel! You could even wear these to the office to glam up your look just in time for the holidays.
5. Herringbone Print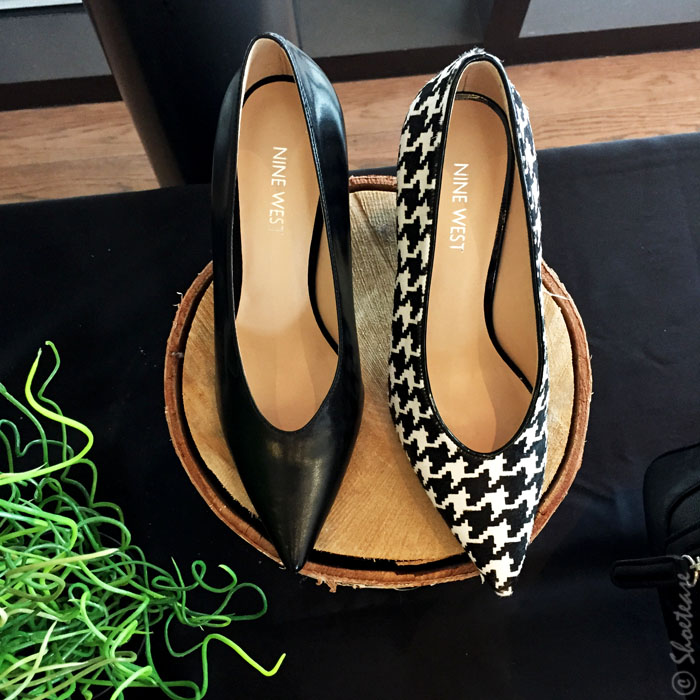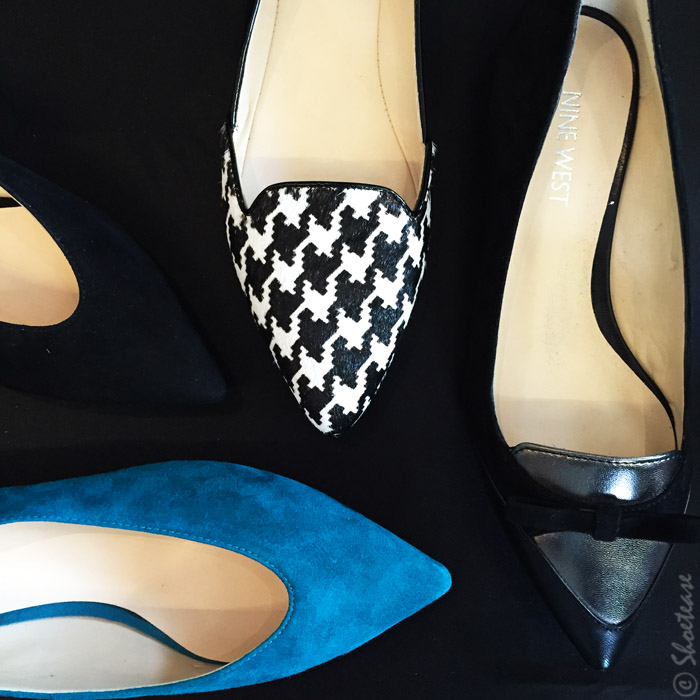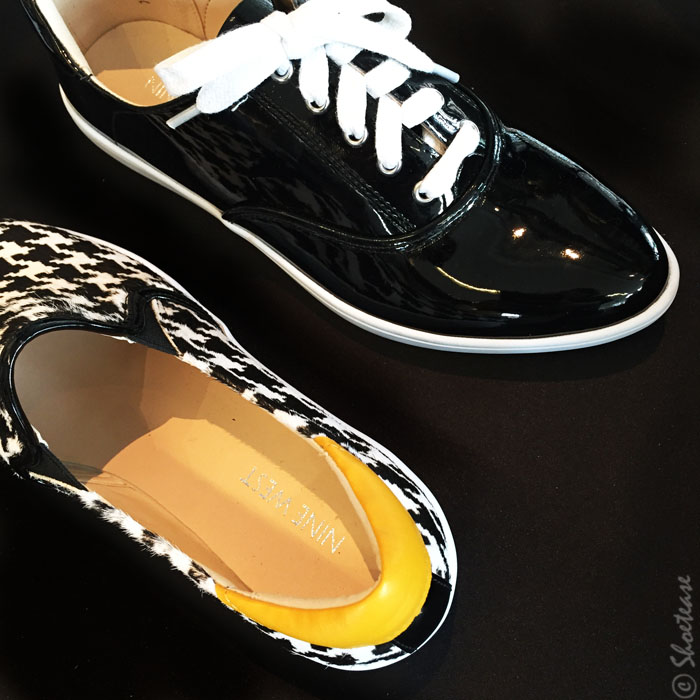 I love black & white shoes. A herringbone print makes in black & white make them even more fun. Looove it in the high heel. And available in so many styles! Scroll down to the bottom of post to see my favorites that are already out in Nine West Canada stores & various US retailers.
6. All-in-the-Detail Nine West Heels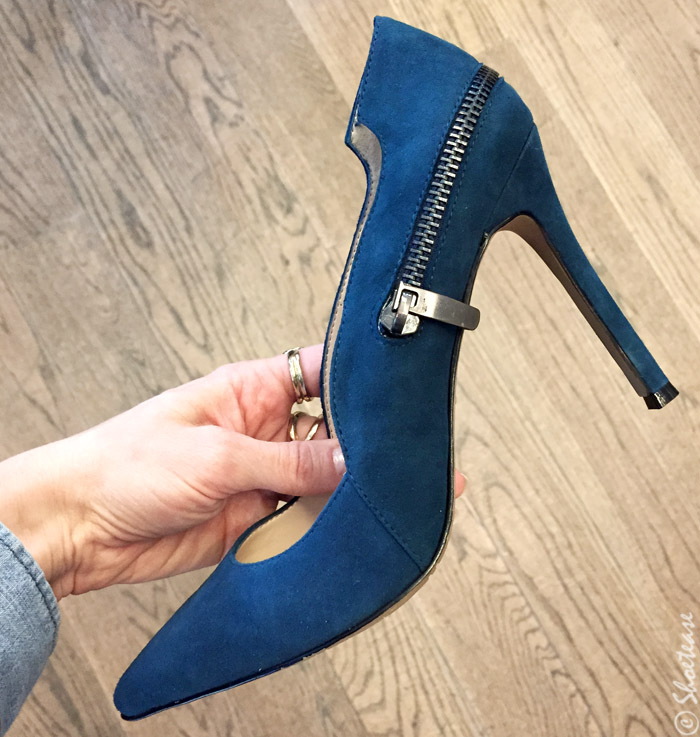 Zippers are back & looking fabulous! I believe the pump above is a William Rast style, while the beautiful burgundy wedge boot below is from the Nine West designed collection.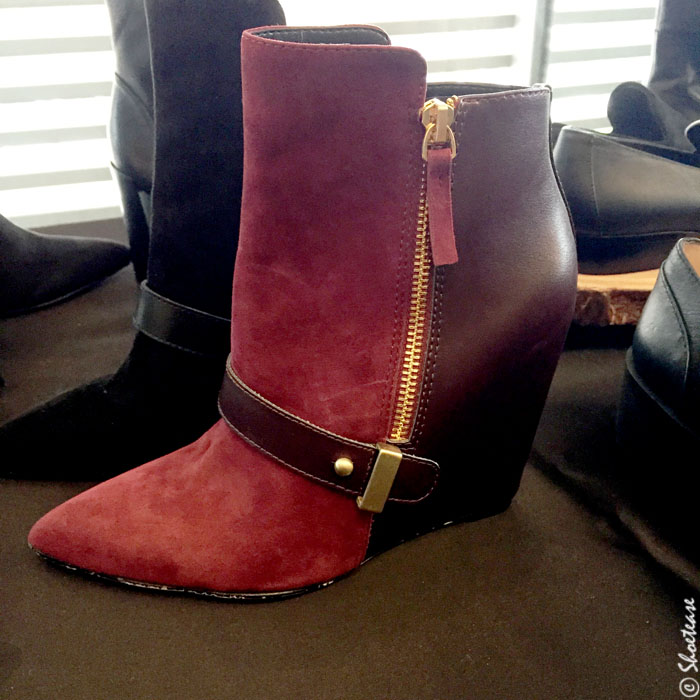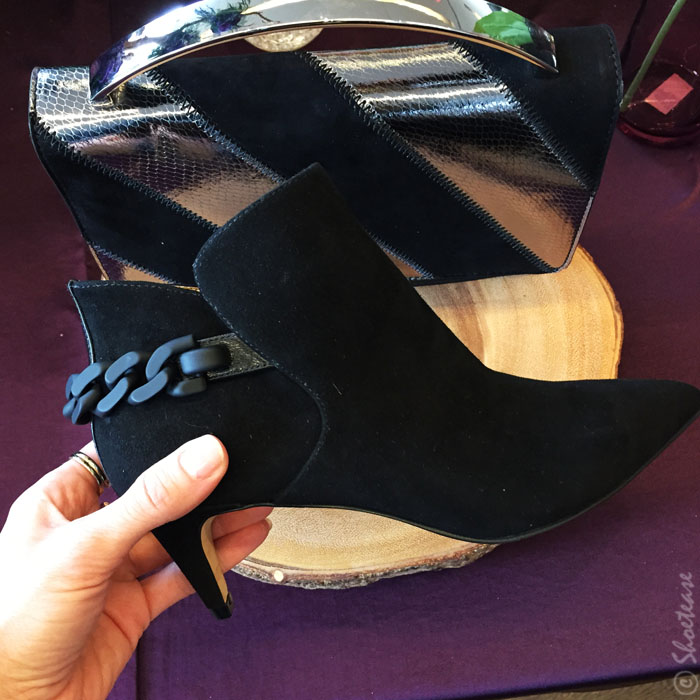 Oh this opaque chain boot stole my heart! The lower heel makes it oh-so comfortable & the sleek shape keeps things sexy. One of my favorite shoes from the Nine West Canada Fall 2015 collection!
7. Rugged Shoe Styles
From this awesome black leather sandal with the lug sole to the biker &/or military boot styles, there was much a ruggedness to go around! I love a more heavy duty looking shoe to mix in with flirty, feminine outfit. And yes, I would totally wear these sandals with socks lol!
Nine West Canada Fall 2015 Accessories: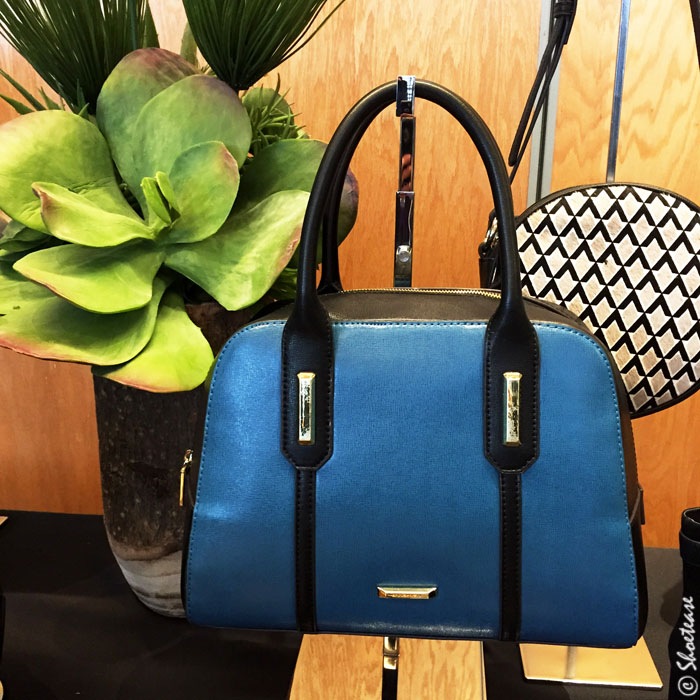 The Nine West shoes are always fabulous, but I have a penchant for NY handbags as well. My absolute favorite are the two handbags pictured above:
The cobalt blue handbag with gold hardware
The lovely round geometric cross body right behind it. It's just so much fun to bring out colorful shades & interesting patterns in the Fall/Winter season!
Not pictured here, but the new Nine West engraved sunglasses are seriously gorgeous, with so many interesting styles, materials & shapes to choose from.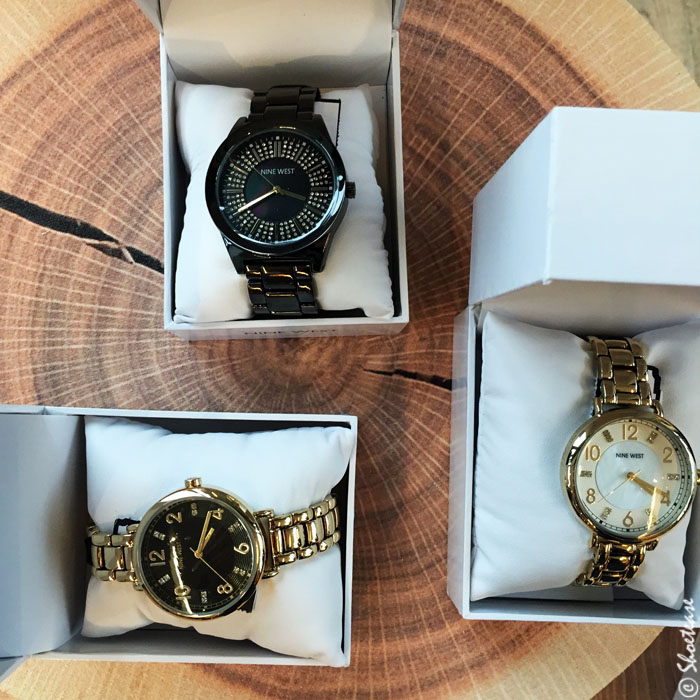 A vast array of premium Nine West watches were also on display for Fall 2015. More selection, higher quality & pretty as can be timepiece designs are making me crave at least one style from the Fall collection. And I don't wear a watch, so that's saying a lot! Love the gold metal band watch with the black face, pictured bottom left.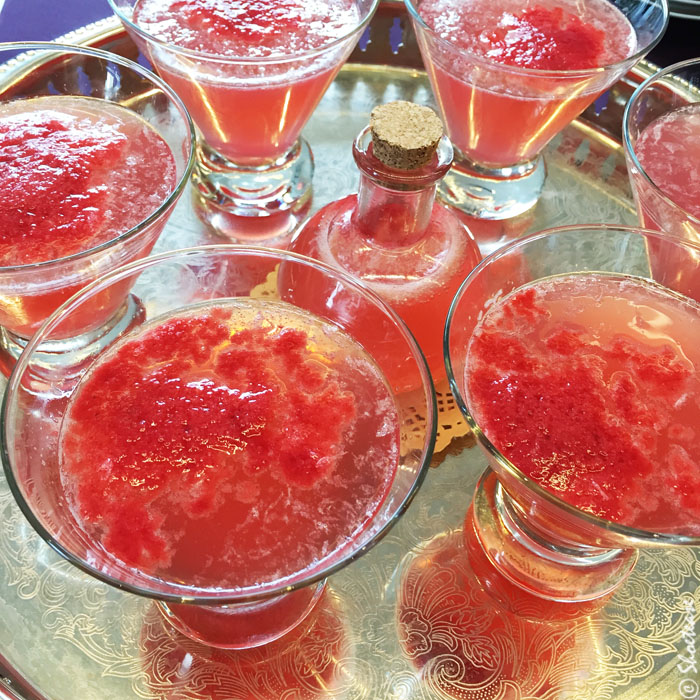 And that's a wrap! Cheers to the lovely shoes from Nine West Canada's Fall 2015 collection! I hope you enjoyed perusing through these gorgeous & affordable styles as much as I did. As always, it will be so difficult to choose between so many beautiful designs!
You can start shopping the pre-Fall styles now, as the new collection is slowly making it's way into Nine West retail & online stores. You can shop the latest Fall 2015 styles from Nine West Canada here.
Shop the first Nine West Fall styles in the US below:

xo Cristina