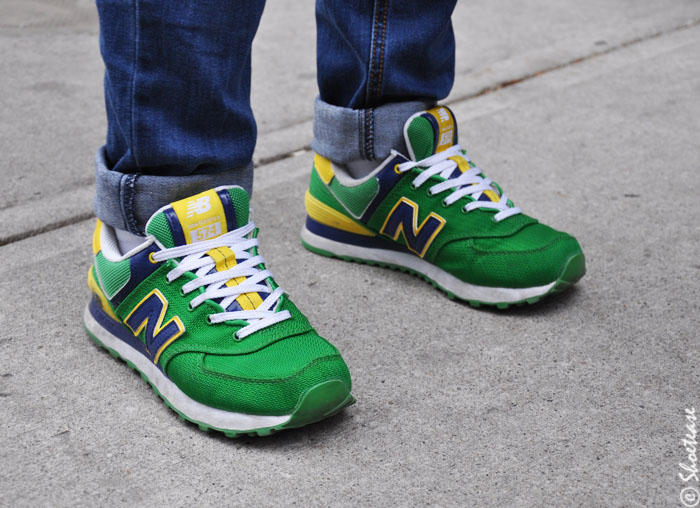 New Balance Toronto Street Style – Fall 2014
New balance sneakers for men & women have been spotted all over the streets of Toronto this fall. And is seems that the brighter the colors, the better! The high fashion runways have transformed the way we wear runners & the Toronto sidewalks are feeling the high-octave sneaker love. Just that instead of wearing these comfortable shoes with pleated skirts & fuzzy cardigans, à la street style of Fashion Week, the practical people of this particular Canadian city are pairing their colorful footwear with casual, cool blue denim jeans.
There is really no shortage of bright New Balance styles around, with different colors popping up in various brick & mortar + online shops weekly. It's not surprising that the NB sneakersheads can't keep themselves from buying pair after pair after pair! Whether 574s, 420s or 996s (my personal favorite) there is an almost embarrassing selection to choose from. Which is probably why I've yet to buy my first pair. I just can't make up my mind! However, it seems that most Torontonians have made their choice(s) when it comes to choosing theirs: it's a sneakers revolution of New Balance Toronto street style looks out there!
Check out the styles I captured, below & suggestions of the best & brightest available in shop right now. Be sure to let me know how you like 'em sneakers! I have a craving for a pair of burgundy ones!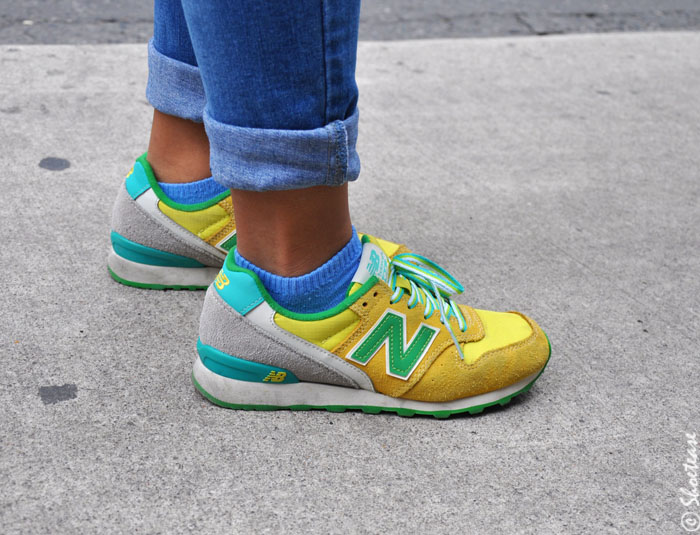 xo Cristina M.