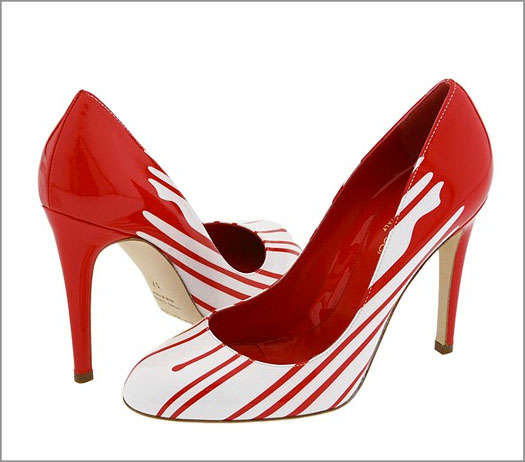 Red Splatter Pumps – Sergio Rossi from Moda Italiana
So let's be honest: not all of us are as thrilled about Valentine's Day as the media would like us to be. As a particular commercial holiday that involves much emotion, one thing's for certain: most people don't have lukewarm feelings about February 14th.
Celebration of romantic love? Swell! But what if one doesn't have such liaisons to glorify? What about those guys & gals that can't relate to this, "two (or three!) is better than one," phenomenon? What if you're humming to the tune of Heartbreak Hotel?
For those who see Valentine's Day as one of loneliness, injustice & even (dare I say!) anger, this shoe post's for you!
Burn in Hell Heels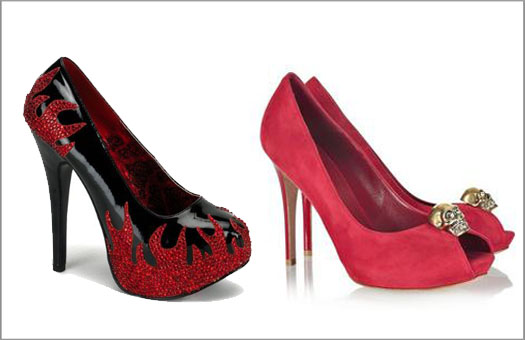 Flame Pumps – Bordello @Amazon, Skull Peep-Toes – Alexander McQueen from Shoewawa
My Bloody Valentine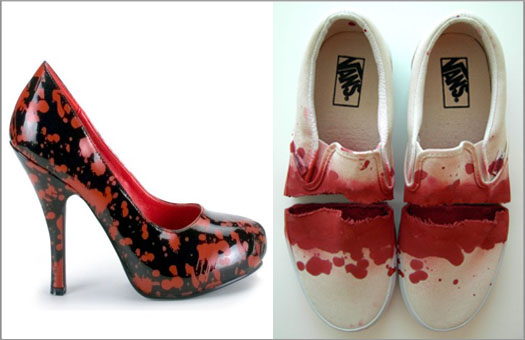 Blood Splatter Pumps – Pleaser @Costume Party, Chopped Sneaker – Vans from Vi.Sualize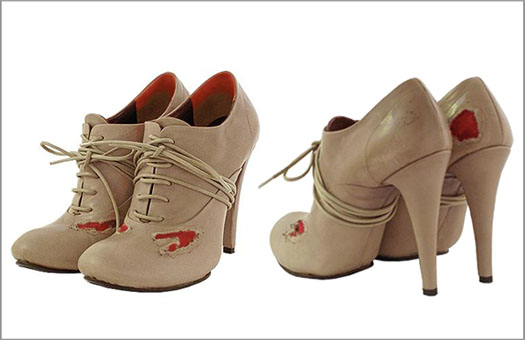 Distressed Skin Ankle Boot – Mona Moore
Killer Instinct Heels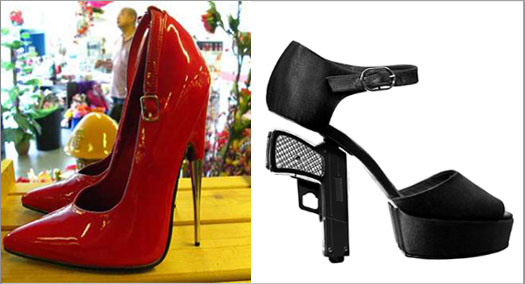 Red Spiked Stilettos – From Trendhunter, Gun Heeled Peep-Toes – Chanel
Love Hurts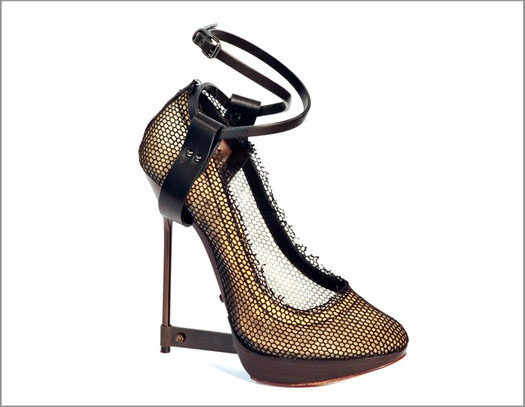 Mesh Pump with Metallic Heel – Lanvin (Spring Summer 2011)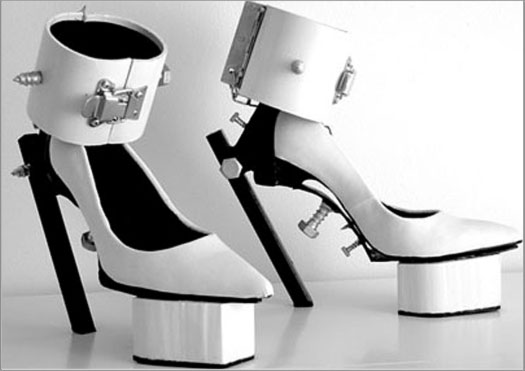 Bolted Platform Pumps – seen at ShoeMania via MizzTissa

Words Cannot Express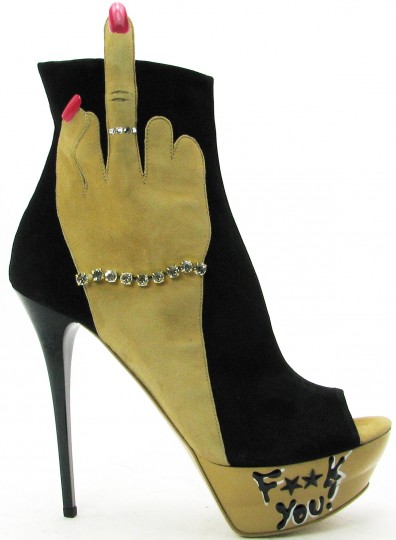 F U Ankle Boot: Massimo Dogana @ Gregory's
Cause hey, we can't help what we feel, can we?
Missed it? Check out my Lingerie for Your Feet post!
xo ShoeTease