This post was most recently updated on January 12th, 2016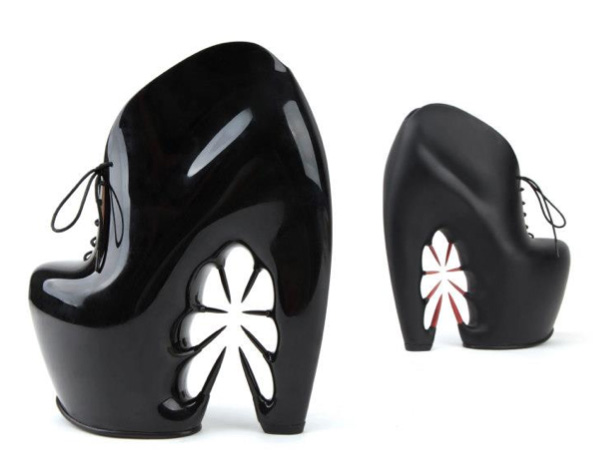 They're a Freak, they're a Shoe and they are a FABulous addition to any Friday!
I wasn't sure whether to categorize these wedges as Freak-Shoe Friday shoes or as deeply desiring "I Want" items, but as they're a bit of both & I'm so excited about the design that I can't wait to post about it, a FSF post it shall be!
These Iris van Herpen for United Nude are tremendous & definite show stoppers, oh-so perfect for the attention mongers out there. Named "Hybrid-Holism", this haute couture footwear collection is gonna be very limited & most likely very expensive. No detail has been overlooked: the spikes are made out of hand cut, semi-precious stones, the uppers are liquid slow molded uppers (whatever the heck that means!) & the end result of these "Thorn" booties are just breathtakingly daring & truly amazing!
Want 'em bad or just want to send me a pair? Here's the contact link: customerservice@unitednude.com
What do you think or these shoes?!
Happy Friday!
xo ShoeTease