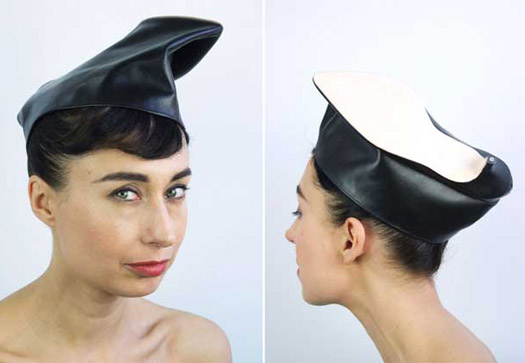 Ok, so technically this ain't no shoe. Or a boot. But it's still freaky fashion, baby! I've got to thank fellow Canada-land designer @WeeziClothing for this fine find. I'd seen the boot-turned-bag version but never it's sister hat design. Oh, how wearing the set would tickle Schiaparelli pink! You know, if she were still alive & all.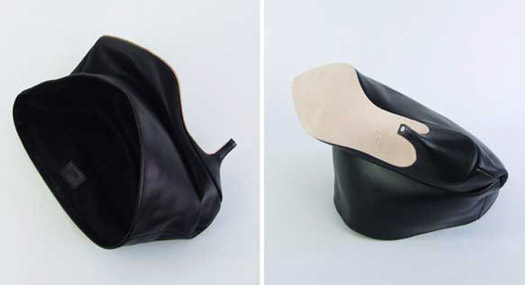 I have an old pair of Fornarina stiletto boots mutating in my closet that would be an ideal boot candidate for a DIY version of this noggin accessory. Maybe it'll be my next project! Maybe I'll blog about it.
Then again, maybe not.
Photo Credits: thefashionpolice.net
xo ShoeTease