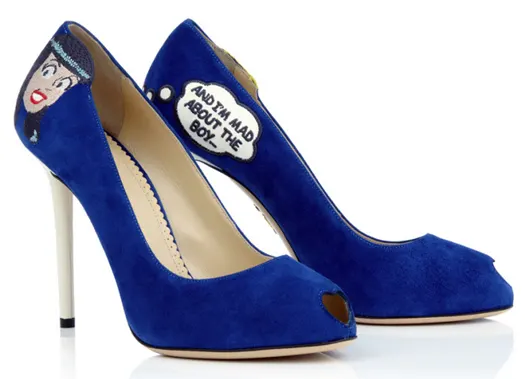 "Betty & Veronica" pumps now available at Nordstrom
It's Archie Comics cartoon mania at Charlotte Olympia's Cruise 2014 collection! Blonde & brunette arch-rivals Betty & Veronica team up with their leading character, Archie, & are featured all over Olympia's now classic "Dolly" pumps, platforms & sandals, for a limited time.
Only Ms. Olympia could come up with something as playful & quirky! My favourite pair are the comic-strip platform heeled "Miranda 108" sandals, available at Charlotte Olympia's online store.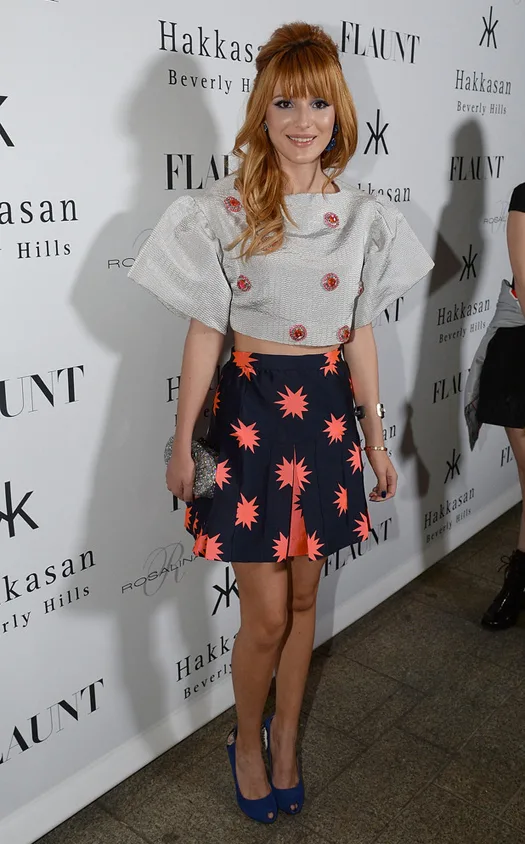 Actress Bella Thorne (above) recently wore Olympia's cobalt blue Veronica peep-toe pumps at Flaunt Magazine's November issue party on November 7th & how cute do they look?!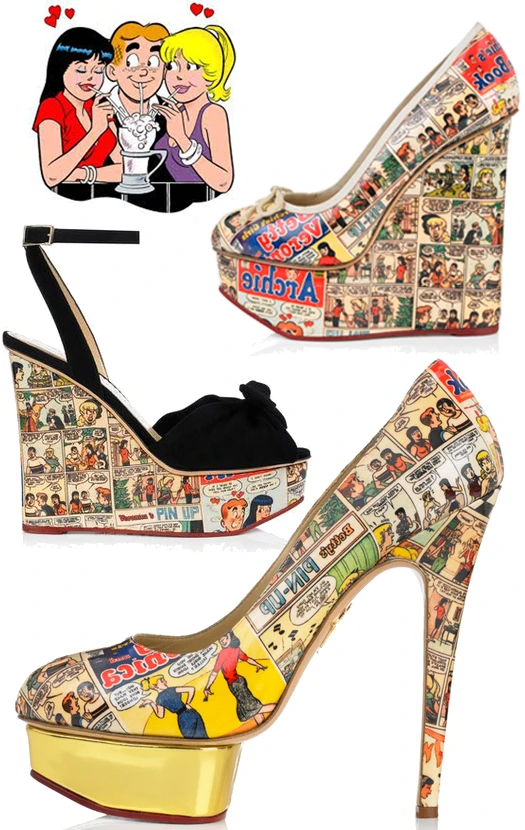 Would you wear the retro-cartoon emblazoned shoes & accessories?!
SHOP THE SHOES
xo ShoeTease
Photo Credit: thecitizensoffashion.com, zimbio.com, charlotteolympia.com
Cristina is the chief editor, fashion & shoe expert here at ShoeTease. As a seasoned stylist and women's fashion & shoe designer, she boasts over 20 years of experience in the fashion industry. She loves crafting effortless outfits for ladies both online and off and believes that styling advice should be accessible to everyone. Whether you're a styling pro or just starting out, Cristina's here to guide you on your fashion journey! Learn more.