So you're sitting around, moping, wondering what Christmas presents to get the gal who likes fashion, but particularly loves shoes. And seems to have everything. As her little Louboutin habit is possibly a little beyond your price range, why not get her something shoe-related that won't require many or *GASP* any loans? You've come to the right place, perplexed people! I will help you easily access fun & actually useful gifts to indirectly satiate your giftee's footwear desires.
Here are the top picks for holiday gifts that will pamper & make her smile. Sounds pretty good, right?!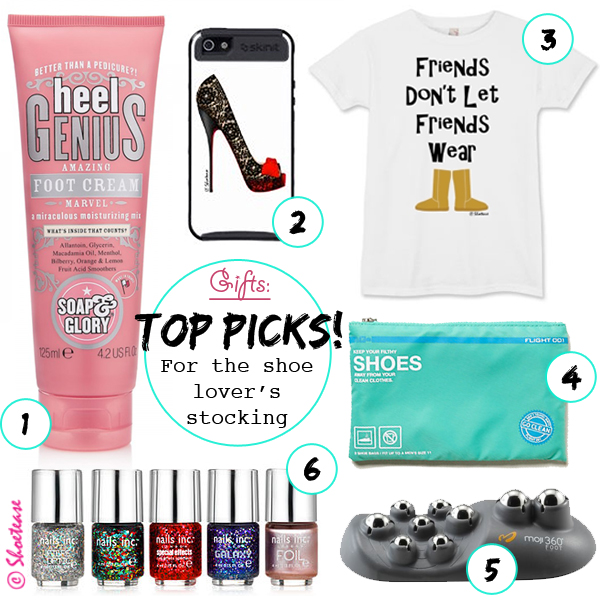 Happy Christmas shopping!
xoShoeTease