Why Work with ShoeTease?
Are you looking to target women of all ages with a penchant for stylish shoes? Then you've come to the right place! ShoeTease is one of the leading shoe-focused fashion blogs & the shoe blog to collaborate with in order to reach 140,000 engaged, organically attained readers per month.
With its readership growing on a daily basis, ShoeTease speaks to shoe-obsessed gals interested in reading about much more than "just" shoes! Shoe styling advice, shoe accessories, shoe care products & shoe trends are particularly popular areas of interest.
If you'd like to spread the word about your product & get the online community talking about your brand, you're in good hands! And it has to do with more than numbers:
Expertise: More than simply a shoe lover, I'm a Paris trained apparel & footwear designer who has worked for leading fashion brands & knows women's shoes inside + out
Experience: Almost 6 years of content creation specialized in shoes, shoe accessories & personal styling
High Quality content: Original imagery created by our talented photographers + engaging content to meet & exceed readers' needs. I aim to answer their most sought out shoe-related conundrums
In-depth knowledge of blogging related SEO: That means each post is keyword researched to create pretty posts that also rank well in search results, long after the article has been posted. We're talking evergreen content here. This way, targeted readers will continue to find you through us!
You can read more about our team & ShoeTease's history here.
---
Previous & Ongoing Collaborations
We have had the pleasure of working with various international brands including as Farfetch, EMU Australia, Chinese Laundry, My Wardrobe, Crocs, & more. ShoeTease has partnered up with many local companies, many of which are ongoing collaborations.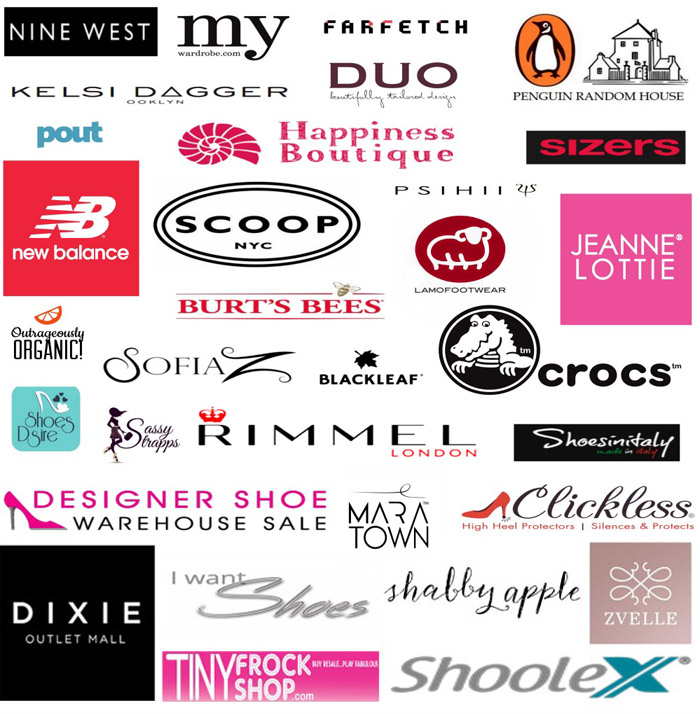 Below you will find links to some of our most recent collaborations:
Pout App Ambassador (April 2015-February 2016)
ShoesDsire App Ambassador (October-December 2014)
Ssh-oes by Mary Arnett| Sticky Shoes | Ever Bamboo | EMU Australia | Sizers | Dixie Outlet Mall | Nine West Canada | I Want Shoes | Keysocks | Shoes in Italy | Sassy Strapps |  Clickless High Heel Protectors | Boottique
---
How can we work together?
There are many ways we can work together. If you have an original idea for a collaboration, feel free to run it by us; We're always open to suggestion! But to get the creative juices flowing, here are some thoughts:
1) Product Placement & Gifted Services
We will happily consider offers of gifted items & services that fit the spirit of the shoe blog. Please be aware that if you do choose to send us a product for review or to invite us to an event without compensation, we do not guarantee a post. 
Please note that ShoeTease is based in Toronto, Canada & we are unable to review or feature products that do not physically fit, or are in any way defective. A return shipping label is required with all products in order to facilitate any product exchange or return. Custom fees & taxes applied to packages going in & out of Canada are the sole responsibility of the brand.
If you'd like to send over a product for us to sample, please contact us for further details.
2) Sponsored Posts: Features & Reviews
If you would like your product or brand featured in a post ("featured" meaning that your brand/product is the focus of the post content) please email shoetease(at)gmail(dot)com with details about what it is that you are looking for & we will provide a quote. 
We only feature products that suit the ShoeTease brand & those we believe our readers would enjoy. Therefore, we will need all relevant links & brand information before we can consider an offer.
3) Giveaways
Giving back to our readers is always fun! We welcome brands who are willing to sponsor a giveaway for us to host on www.shoe-tease.com or ShoeTease's social media.
We prefer that the giveaway prize(s) have a minimum total value of $100 & are open to also include Canadian residents. Keep in mind that the higher the value of the prize, the more engagement the post will receive.
Please email us at shoetease(at)gmail(dot)com for more information on giveaways.
4) Sidebar & Banner Advertising
If you would like a banner ad of your brand, store or service placed onto the sidebar or inside a particular post, please email us for current rates. As with all paid links, the banner ad link will be "NoFollow".
1. Sidebar banner ads:
Feature Ad: 300 x 500 (Next availability: January 2017)
Regular Ad: 300 x 300 (2 slots presently available)
2. In-post banner ad size: 700 x 90
What ShoeTease Cannot Do:
Participate in link exchanges
Post previously published and/or non exclusive content
Publish infographics (with or without compensation)
Brand collaborations on www.shoe-tease.com without compensation
Accept items that have not been specifically chosen by us
Accept gifted items that arrive with unpaid duty taxes or charges
Include "DoFollow" links to any gifted product post, sponsored post or banner ad
We no longer accept guest posts
---
Photography Collaborations
ShoeTease collaborates with professional & amateur photographers to keep up with the high quality imagery on the ShoeTease shoe blog.
If you're a local creative or just passing through Toronto & would like to exercise your talent with fashion & streetstyle or product photography, please drop us a line!
---
If your audience loves fashionable women's footwear & shoe accessories as much as mine does & you'd like to work together in a mutually beneficial way, do get in touch.
Please email us with all the relevant details & pertinent links on how you would like to collaborate, via email shoetease(at)gmail(dot)com or the content form.
Looking forward to a successful collaboration!
xo Cristina