I Want! Fluevog's Fruity Flats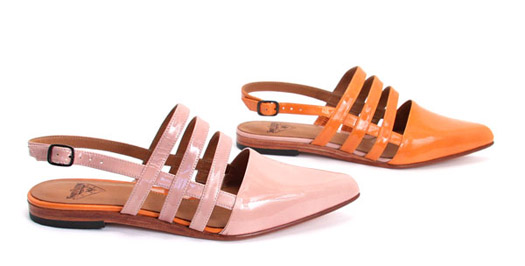 I don't often include a pair of flats in my mental list of must-have shoes, but I just love the design of these strappy heel-less wonders from Canada's own John Fluevog. This slick & architectural "Wizard" design is based on a Fluevog style from the 80s, modernized by beautiful glossy sorbet-hued leathers. Yum!
And for 215 bucks, they're not gonna break the bank. Too much!
xo ShoeTease
about 9 hours ago - No comments
It should come as no surprise that someone writing a shoe-based fashion blog has a bit of a shoe problem. If you follow ShoeTease at all on Instagram, Pinterest or Twitter, you'll already know that I also have a slight chocolate/cake/sugar/sweets issue. So to be confronted with a blend of my 2 biggest vices is a…
Comments are closed.