Freak-Shoe Friday: Eject the Reject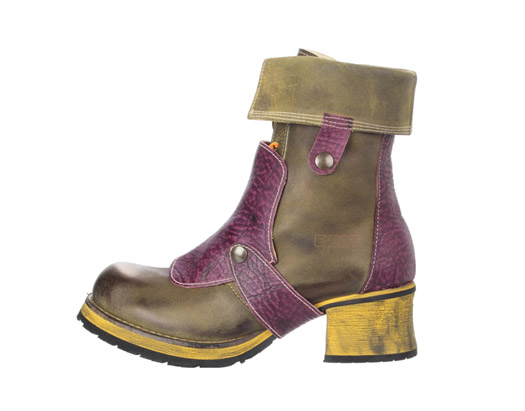 Eject 14078 Boot @ Amazon.com surprisingly on clearance sale for $331.37 USD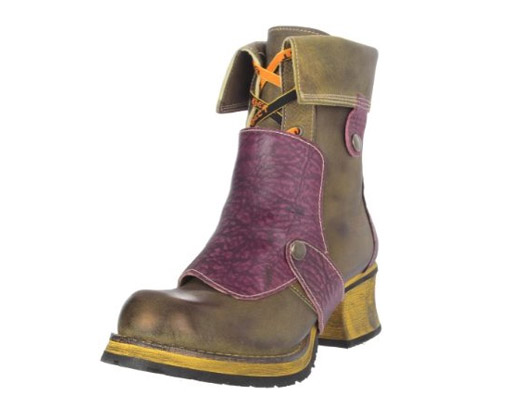 Oh, you're not so pretty are you, bizarre little clunky funky boot? With your oddly shaped mustard-slapped heel, along with your purple "harness" lace cover, what are you trying to hide? You may possibly be a spawn of a 90s Fluevog, yet shunned by the shoe family due to your lack of the brand's usual charm!
Find the 14078 Eject reject boot on clearance at Amazon.com. You know, just in case you're in dire need to take pity on an ugly (& a rather expensive one at that!).
That is all.
xo ShoeTease
| | |
| --- | --- |
| | This entry was posted by ShoeTease on January 6, 2012 at 2:59 pm, and is filed under Freak-Shoe Friday. Follow any responses to this post through RSS 2.0. Both comments and pings are currently closed. |
about 2 days ago - No comments
It should come as no surprise that someone writing a shoe-based fashion blog has a bit of a shoe problem. If you follow ShoeTease at all on Instagram, Pinterest or Twitter, you'll already know that I also have a slight chocolate/cake/sugar/sweets issue. So to be confronted with a blend of my 2 biggest vices is a…
Comments are closed.