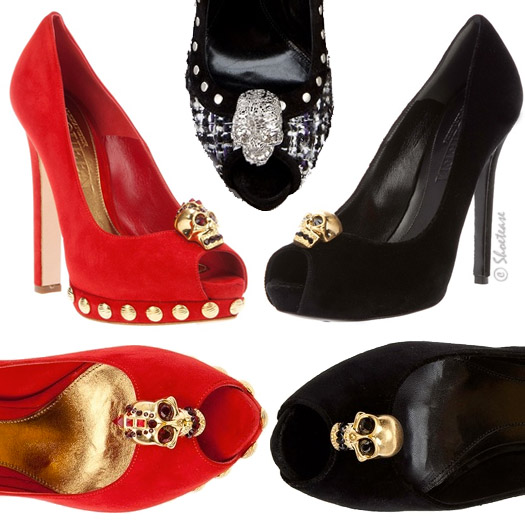 McQueen, McQueen, oh, Alexander McQueen! He may no longer be with us, but his shoe design legacy lives on; and marvellously so, through Sarah Burton's well conceived Fall/Winter 2011 McQueen shoe collection. And Farfetch happens to have a delicious selection of the designer's shoes! The one-stop website that boasts a fantastic array of designer shoes, which unites the crème de la crème of worldwide designer boutiques, presents us with a vast selection from the renown designer. What you'll find this time around: chains, skulls & in-your-face hardware against a backdrop of creamy leathers & sumptuously rich velvety suedes, all signed McQueen. And I just cant get enough of each of 'em!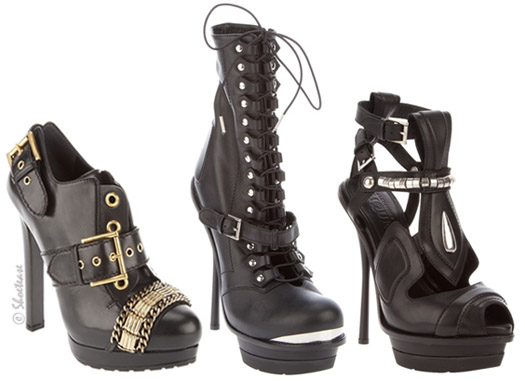 If I had to chose only one style for myself, I'd have serious difficulties deciding on just one, as there are so many incredible designs from this season's McQueen collection! It would certainly be a fight between the skulled peep-toe pumps & the hardware-encrusted platforms. Both with a rock & roll edge and tough-as-nails attitude, none of these high end designer shoes could fail me, or anyone for that matter! If you disagree, I would seriously require a minimum 300-word essay-like explanation! 😉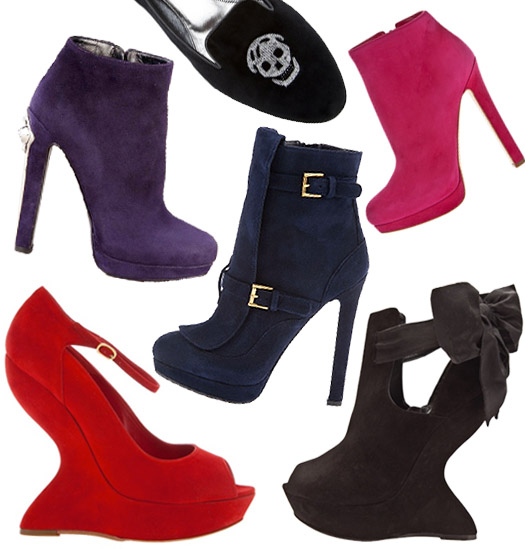 Go discover the McQueen shoe & boot collection from 2011 at Farfetch.com & you'll be happy to find that many of the styles are up to 30% off! Don't you just love a sale?
xo Cristina M.