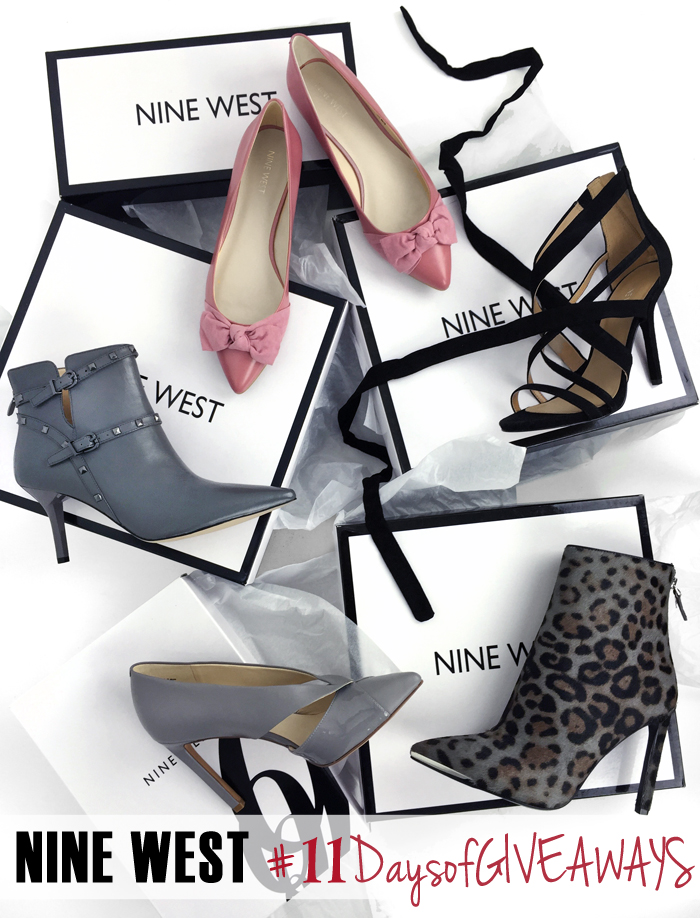 Hold onto your hats, people…or should I shoes…bwahahaha! Day 5 of ShoeTease's #11DaysofGIVEAWAYS is giving you the chance to win some shoes yet again With a $100 gift card from Nine West Canada up for grabs, you can use the funds to well, fund a new pair of shoes. Or purse, if bags are more your thing!
And as the sale season is already in motion, your $100 at Nine West moolah will go a LOT further than usual. To inspire your future purchase, I've hand picked 5 of my current favorite styles available in Nine West Canada stores right now.
Interested? Enter the contest & discover some great new shoes, after the jump!
Continue Reading »