Shocking revelation: I want to quit Instagram. Yes I DO! Don't get me wrong, I love blogging & think social media is a riot, but Instagram? Not so much. It's an uphill battle, especially with respect to shoe blogging.
But aside from personal issues with the social channel related to my blog topic of choice, I'm sure there are quite a few Instagram struggles that many can relate to. Fellow fashion bloggers in particular. So here are a few reasons why this shoe blogger would like to quit Instagram. And why I'm likely not going to.
Why I Want To Quit Instagram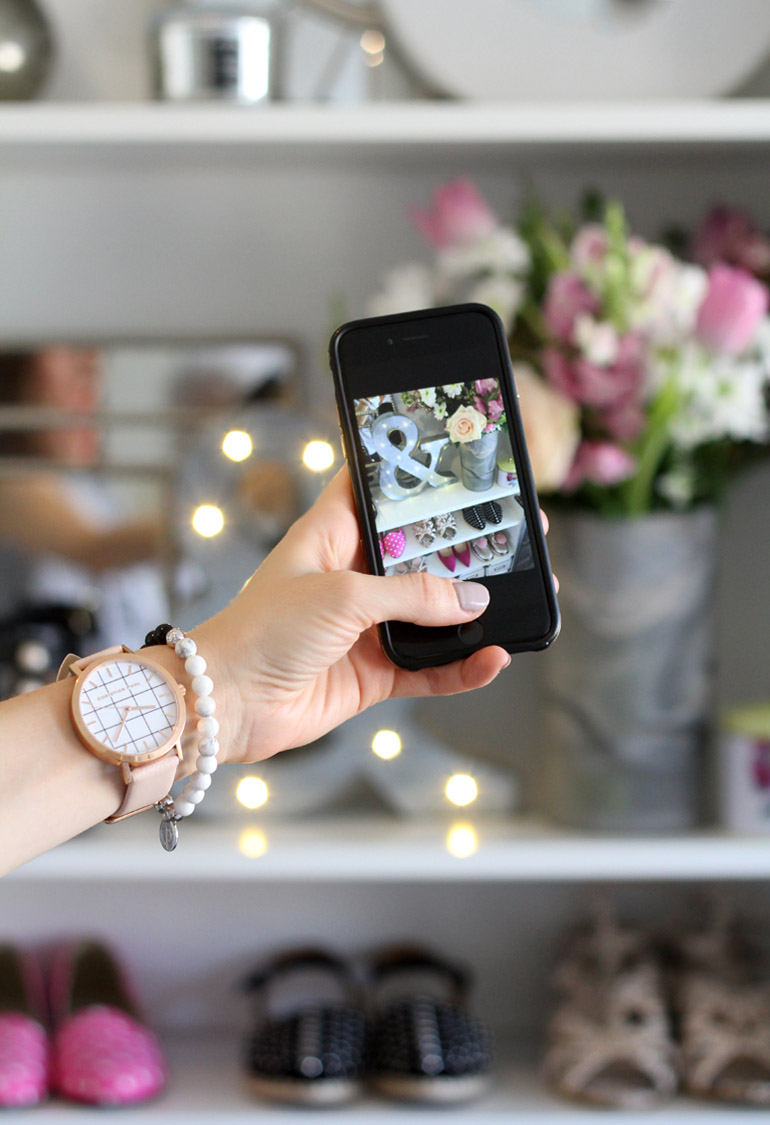 1. I can't possibly own so many shoes
In a sense, I get it: it is my duty as a shoe blogger to showcase a ton of shoes & affiliated footwear products. And yes, it's upon me to present such shoes & accessories in various creative ways on Instagram. Understood.
But shoes are not exactly a sustainable affair when creating original imagery on IG: the prices tend to be higher, the brands/companies selling them are far fewer & I only have 2 feet.
For these reasons, I can't possibly buy or be gifted enough shoes to post on the daily & be on brand without a hefty dose of repetition. And running the risk of having shoes take over my small downtown home! Yes, one of the pros and cons of writing a shoe blog. Did you read that post, btw!? 😉
Yep, I'm sure you can think of many creative ways to display shoes. Guess what? So can I. But sometimes me, myself & shoefies aren't enough. Which brings me to my next obstacle…
2. Lack of Instagram husband
This is a major one for me. Although I do quite well in the shoefie & footwear flatlay department, other types of visuals are hard to come by on my own. When you're blogging about one specific item, switching things up to add interest to your feed is a must. This is where having an Instagram lackey on hand 24/7 comes in mighty handy.
Be it, I have wonderful photographers whom I work with regularly. Such as Conrad, who took the amazing pics for this post! But when you need to schedule shoots in advance, it eliminates the spontaneity that makes for some of the most interesting & engaging posts on IG.
3. No way to program Instagram posts
One the biggest Instagram deterrents for me is that I can't schedule my posts. Especially since the highest engagement times happen to coincide with the worst of times for me: when I'm getting my son ready for school in the morning, or getting him settled for bed. Yes, there are those smart-@sses who will point out all the heavenly tools available that can almost do it for you. The operative word here: almost.
You can't pre-set image tags. Or pre-answer comments. Building momentum on posts within the first couple of hours is vital. Anyone trying to grow their Instagram following knows they've got to baby that IG post like mad to have it pick up the engagement it deserves. Merely taking one moment to click that "post now" button on Later (or the RewardStyle app if you're monetizing your post) is not going to cut it.
4. Typing on an iPhone
If we've ever met, chances are I've talked about how painful it is to type on my iPhone. And how much I miss my old school Nokia 3310, where I felt I could type a million words a minute (yes, I'm that old thank you very much!). But something about Apple's teeny-tiny keyboard doesn't cut it for me.
I'm constantly struggling with jelly fingers, resulting in many more "shits" than "shots" & "fab" vs…well, a derogatory term I would never use but my phone seems to auto-incorrect for me. I believe it's time for Siri & I to have a little chat. Or possibly go Android. Yes, shocking!
5. Getting logged out of my Instagram accounts
I have 2 other IG accounts. This seems to pose a technical difficulty for Instagram. I'm continuously being kicked out & made to re-login. Seriously annoying because it makes me want to use the platform even less! If anyone's found a solution to this, please let me know. It's been making my Instagram experience that much more unnerving.
6. Bloggers who fake it
And I'm not talking about the bloggers who pretend to have the charmed life they really don't. Nowadays on social media, that's a given. It's those bloggers faking their Instagram popularity. Faking their engagement. Buying followers directly via websites/apps, or indirectly via countless loop giveaways. Many do all of the above. Most irritatingly of all, the majority of brands are buying into it & these bloggers are getting the benefit of many more paid collaborations.
So if it works, why don't I partake, you ask? Well, aside from the exorbitant amount of work & money it takes to keep up the charade, the idealist in me just can't do it. Time & money on IG is better spent creating great content, which can also be used on my blog & social channels.
7. Thinking in #hashtags
Searching for the best hashtags to use is the WORST. I mean it's the best in terms of getting your IG posts out there, but for me, it's often more time consuming than capturing & editing the photo I'm about to post.
Be it, I do spend a considerable amount of time researching the best specific terms to describe every particular post, making sure I target both the more popular & niche tags. However by the time I'm done, I close my eyes #and #all #I #can #see #is #this. Anyone else miss calling the hashtag symbol the number sign!? Things were certainly different back then 😉
8. Bloggers who follow just to unfollow
Now this one really ticks me off. Just because you have 50K+ followers on the platform & I don't, doesn't make me follow bait. Especially since I'm also a fashion blogger (of sorts) & am privy to certain "techniques" used to inflate following (see #6 above).
So when I get back-to-back "high rolling" bloggers following me all of a sudden, I have a hunch as to what's going on. And clearly, I'm going to find out. And it puts into question how organic your following actually is. Please don't be that fashion blogger, okay?
9. Repetitive Content
It's not to say that blogger images I see on Instagram aren't beautiful. Or that their feeds aren't captivating. And maybe it's just me, but I feel like I keep seeing the same image recreated time & again by different users. Not that I haven't done it before myself.
I totally get the trend angle. But that doesn't mean being continuously subjected to the same flatlay or subject matter isn't mind numbing. I know, it's hard to be original all the time, but when concepts & visuals are on repeat so often, one has to wonder whether Instagram has lost its original edge & may be on its way out. I certainly wouldn't complain!
10. #LatteArt
I get it, you like coffee. You love marble. Foam art floats your boat. And for $5 you can get your caffeine fix & post about it too. But the repetition of the same latte art, in the same lighting (and OMG the same coffee SHOP!) that continuously haunts my home feed? Well, it kind of brings me back to my prior point. Just more specifically 😉
11. I don't drink coffee
So maybe #latteart just annoys me because I don't drink coffee. Translation: I don't have a cheap & cheerful IG feed filler. I'm not discounting it as a possibility. So maybe I'll take up a caffeine habit & see how it all works out 😉 Stay tuned!
12. I'm a website blogger
I'm not an Insta blogger. I'm a website blogger. Yes, there's a distinction! My @shoetease Instagram is a small extension of shoe-tease.com. I create content & imagery primarily for my blog, not my Instagram. Some of it isn't necessarily fashionably pretty, no matter how much I try to make it so (like talking about shoe inserts or shoe deodorizers). But guess what? These topics are part of what draws a steady audience to my blog & converts into considerable sales. So I'll be sticking to those for an indefinite amount of time.
13. Instagram algorithm changes
Isn't it fun when you've busted your butt posting daily & generally killing it, when IG switches things up & you're back to the engagement you had at a fraction of your current followers?
I understand algorithm changes to eliminate fake followers, bot account & other dubious Instagram activity (totally for it). But it makes little sense when your diligent efforts keep getting beaten down. It's not motivating. And it doesn't make me want to stick around. So bye-bye Instagram?! Drum roll please…
Will I Quit Instagram?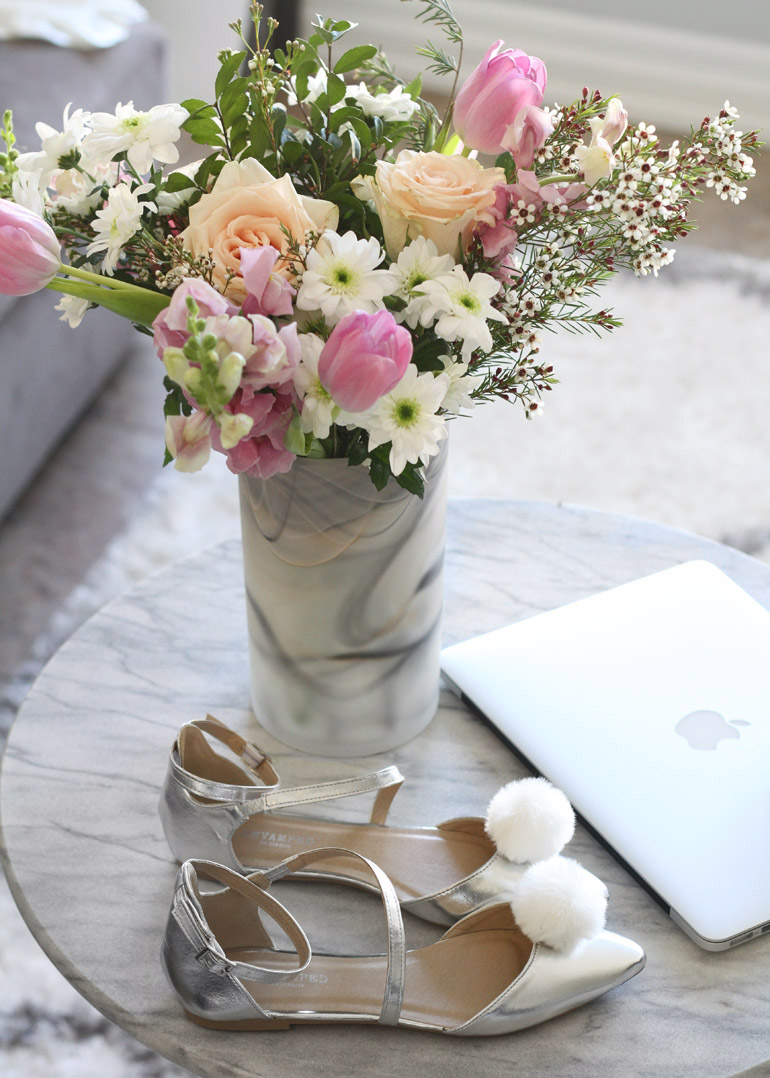 Plainly put, Instagram has become a serious pain in my posterior. For all & more reasons outlined in this post. If I were to apply the 80/20 principle to my blogging life, I would instantly eliminate Instagram as one of my social platforms.
For one, the return on time investment is totally off balance. I'm not saying that my IG doesn't convert. I'm not saying that it doesn't do well (yes, even at just over 6K followers, you can create traction too!). It's that the effort involved often doesn't feel worth the results & it's stressing me out. So why should I put in the time when I can get more bang for my buck out of a blog post or tweet?
Well, for starters: FOMO. I would totally be missing out on various announcements, fellow blogger feedback & solidarity. The latter is kind of key. Secondly, everyone knows leaving it would be social media suicide. I often fear what would happen if I did (likely nothing, but it's a looming concern nonetheless!). I also have collabs lined up & posting on Insta is an integral part of the required work, which I am extremely thankful for!
Nowadays, Instagram seems to be the channel from which brands find their influencers. Having an IG account that is active with an engaged audience is a big draw. So it comes full circle. And like any job, there will be elements that are way less exciting than others. I guess this "way less exciting part" for me, is IG.
Although I won't quit my @shoetease Instagram anytime soon, I've decided to chill out about posting all the time at the perfect time & do away with the guilt I feel when I don't. I'll keep to uploading images I truly love, when I can. And on occasion, I'll regram an amazing shoe post from a fellow fashionista. And to further keep my sanity intact, I will start following new accounts that don't post so many darn beige lattes!! 😉
What are your biggest pet peeves about Instagram? Let me know in the comments, below!
xo Cristina
Photography by Conrad C. Photo