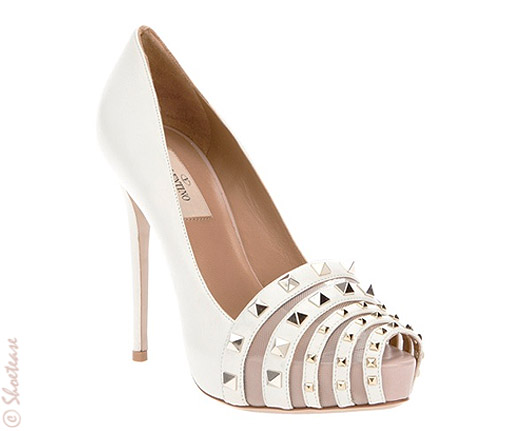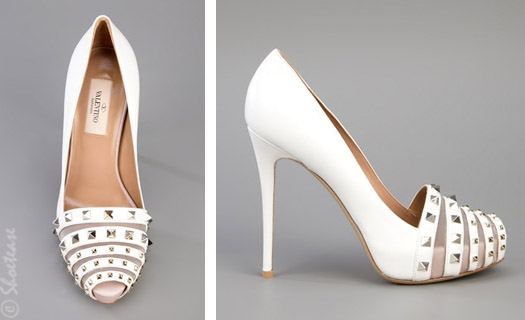 I used to scorn white shoes (even for wedding purposes!) as I thought they made even average-sized feet look like the Titanic & disliked how the dirt they attracted on the first wear, would warrant a direct toss into the garbage bin. Smog-stained heels aren't exactly in fashion now are they?!
Over the past year, however, I've begun to get a taste of the color-less footwear & have added many into my I Want! shoe list. This bright-white gem from Valentino fuses 3 of my biggest shoe-loves: spikes, multi-straps & the stiletto pump! Even though I'll likely never be an avid endorser of white shoes under that puffy dress (rather ordinary, no?), I could make an exception for these metal-bedazzled heels. It'd be fun to have a little rock&roll peep out from under my bridal hem!
What's your take? Would you reserve white shoes exclusively for a trip down the aisle?
Photo Credits: farfetch.com
xo ShoeTease